FATMAN is a 2020 American dark comedy action film written and directed by Eshom Nelms and Ian Nelms and starring Mel Gibson, Walton Goggins and Marianne Jean-Baptiste. David Gordon Green and Danny McBride serve as executive producers of the film. The plot follows an unorthodox Santa Claus who must fight off an assassin sent by a vengeful naughty kid.
Own FATMAN on Blu-ray on January 26th!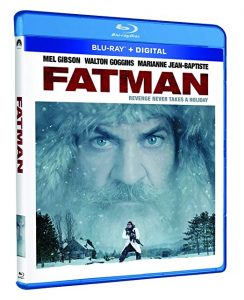 THE MOVIE:
I must say that reading the synopsis for FATMAN I was definitely scratching my head and wondering what kind of crazy wild ride am I about to witness and after watching it I can say that it was a fun ride.
FATMAN stars Mel Gibson playing Chris who is a rowdy and unorthodox Santa that is starting to lose a lot of his spirit, dedication and government funding from the United States. Yes, I typed that correctly, government funding. The government comes to Chris to discuss their future business together and after some thinking and convincing Chris decides to let the government use his facility for a super secret project.
Since, Chris has been underfunded and not very jolly a lot more students are getting some underwhelming gifts from Santa. one of these children is Billy (Chance Hursfield). He wealthy and mean child has made the naughty list this year and literally received a piece of coal as his present.
To seek his revenge Billy hires Skinny Man (Walter Goggins), who is also obsessed with Santa from a previous experience from childhood. Skinny Man is basically a hired gun that tracks down Chris to kill Santa and deliver his head to Billy.
Overall, I must say that this film is a complete 180 from any other Christmas Santa film I have ever seen and it was everything you could expect when you hear that Mel Gibson is going to play the role as Santa. Walter Goggins is also a stellar actor in any role he plays and delivers another great performance.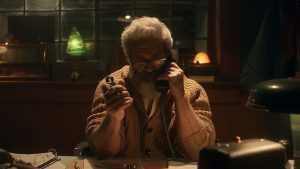 VIDEO/AUDIO QUALITY:
The video on blu-ray is a 1080p quality. The quality of this film was very well done. The images were clean, crisp and sharp throughout and I had no issues during my viewing. Most of the scenes that were shot inside a home was dark lit while the outdoor scenes mainly were in the natural lit snowy backgrounds.
The audio for the film was also very well done. With all the dialogue I was thankful to not have any issues throughout the film. Towards the end of the film the audio got a bit louder due to screams, gun shots and explosions and all of that was the perfect level of sound.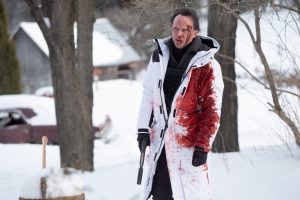 Bonus Features:
Deleted and Extended Scenes
Storyboards to Film
Disc Details:
Blu-ray
Digital Copy
Running Time:
99 min.
Edition Ratings:
Rated R
Region Coding:
Region A
Video Resolution:
Resolution: 1080p (2.39:1)
Audio Mixes:
English (Dolby Digital 5.1)
Spanish
Subtitles:
English
Spanish