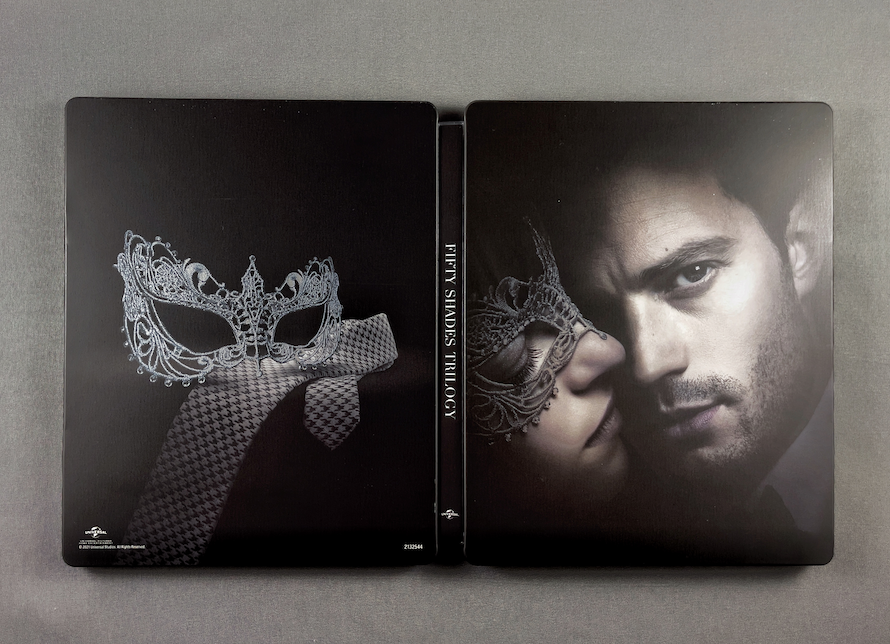 The FIFTY SHADES 4k UHD Steelbook has been designed in the likeness of the FIFTY SHADES DARKER theatrical posters.  
It has a matte finish with a black base. There is a hint of color for the skin tones but it is incredibly subtle.  The silvers and greys are bolder to create a high contrast look.  The same goes for the sharply detailed mask and tie on the back cover.  The inside artwork is the scene where Christian plays the piano for Anastasia. The title down the spine is written in a simple font that is also like the poster.  This edition has the movies on three separate 4k UHDs, three separate Blu-rays, and the Digital Copy is included.
It is currently available for purchase at Target.