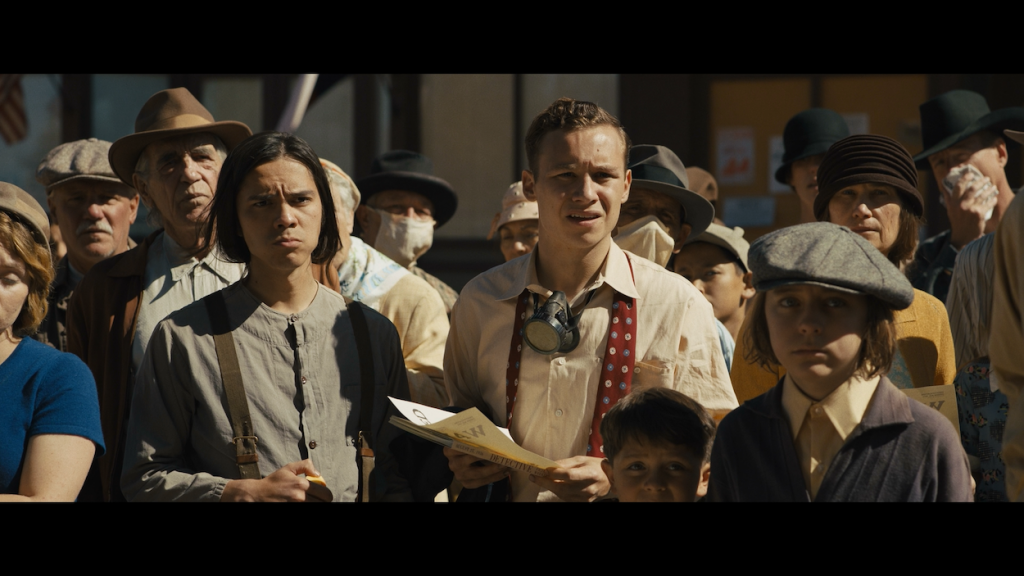 Academy Award® nominee Margot Robbie (Once Upon a Time in Hollywood) "is fantastic" (Indiewire) in this "dazzling" (Hollywood Reporter) love story set amidst America's struggle during the Great Depression. Eugene Evans (Finn Cole, "Peaky Blinders") dreams of escaping his small Texas town when he discovers a wounded, fugitive bank robber Allison Wells (Robbie) hiding closer than he could ever imagine. Torn between claiming the bounty for her capture and his growing attraction to the seductive criminal, nothing is as it seems, and Eugene must make a decision that will forever affect the lives of everyone he's ever loved. Travis Fimmel (Warcraft), Kerry Condon (Avengers: Infinity War), and Lola Kirke (American Made) also stars. – Plot synopsis from Paramount Pictures
DREAMLAND is directed by Miles Joris-Peyrafitte and he also directed AS YOU ARE. The film is set during The Great Depression and in the dustbowl, the rain wasn't seen for a year. The two leads are Fin Cole and Margo Robbie but their lack of chemistry together hinders the movie a bit. Robbie's performance is strong but without an equal to bounce off of, It feels amiss.
Cast
Finn Cole as Eugene Evans
Margot Robbie as Allison Wells
Travis Fimmel as George Evans
Garrett Hedlund as Perry Montroy
Kerry Condon as Olivia Evans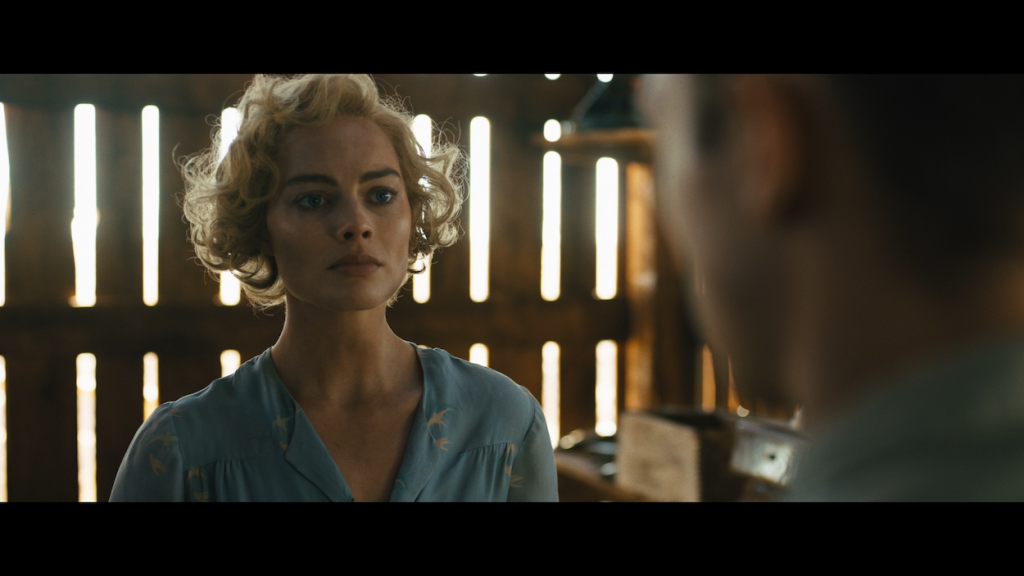 VIDEO QUALITY
The video is a 1080p AVC presentation that was captured digitally. The arid farmlands are covered in dust and the color comes from mostly clothing and vehicles. Dust and dirt can also be found on faces as well as deep in the clothing. It just shows how the dust was inescapable and nothing was safe. Facial lines are prominent and other details have a crisp definition. Cars, structures, and other objects are weathered to make this world feel lived in. Skin tones are natural and never look overly saturated.
AUDIO QUALITY
The audio is a lossless Dolby TrueHD 5.1 mix. It is a dialogue-heavy mix with the center channel getting the most use. Voices are properly reproduced and prioritized with steady ambient sound. There is plenty of wind in normal weather showing the dustbowl authenticity. A few of the larger sound moments are during the car chase, dust storm, and other scenes involving weapons.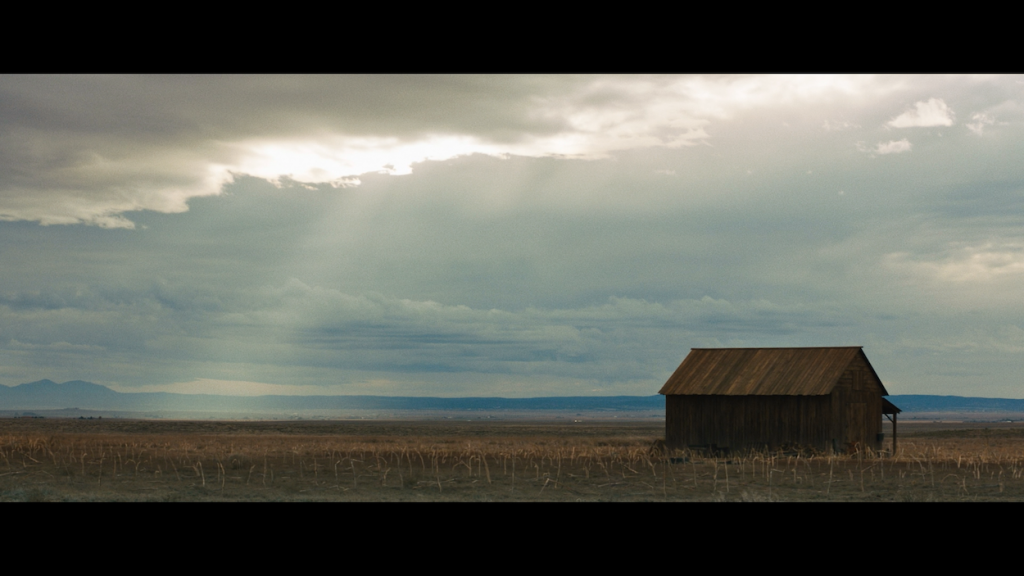 SUPPLEMENTS & PACKAGING
None
Disc Details
1 Blu-ray Disc
Digital Copy
Slipcover included with the initial release
Running Time
101 mins
Edition Ratings
Rated R
Region Coding
Region Free
Video Resolution
1080p AVC MPEG-4
Aspect ratio: 2.39:1
Audio Mixes
English Dolby TrueHD 5.1
Subtitles
English
English SDH
French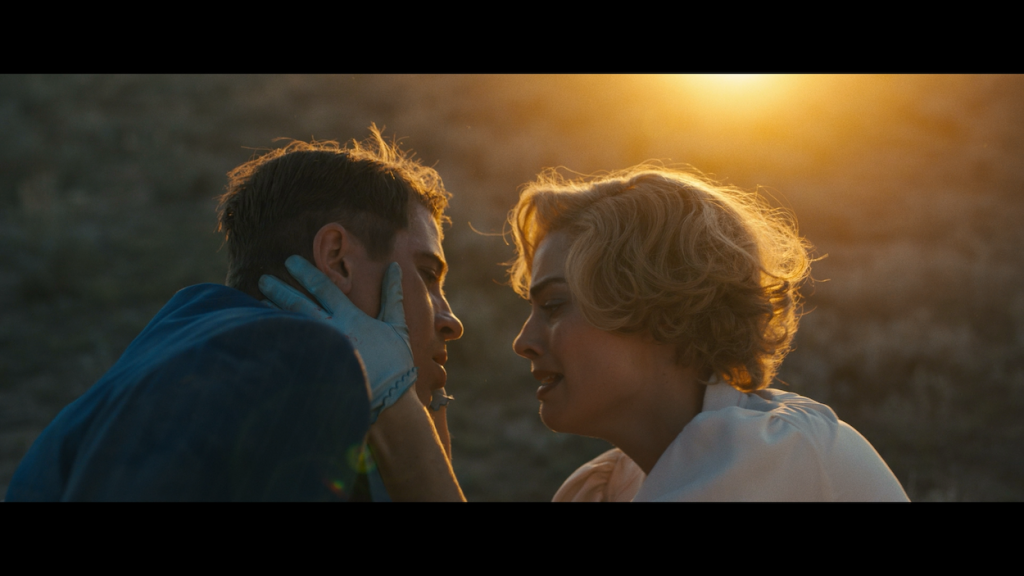 THE BOTTOM LINE
DREAMLAND has a lot of potential but it just misses the mark. The tone of the movie is good but half of the acting and plot can't quite get there. The disc itself has strong video and closely followed by the audio but there are no extras included. Either way, I would maybe rent the movie first before you buy.