Lady Sings the Blues is a 1972 American biographical drama film directed by Sidney J. Furie about jazz singer Billie Holiday, loosely based on her 1956 autobiography which, in turn, took its title from Holiday's songs. It was produced by Motown Productions for Paramount Pictures. Diana Ross portrayed Holiday, alongside a cast including Billy Dee Williams, Richard Pryor, James T. Callahan, and Scatman Crothers. The film was nominated for five Academy Awards in 1973, including Diana Ross for Best Actress in a Leading Role.
Own LADY THAT SINGS THE BLUES on Blu-ray February 23rd!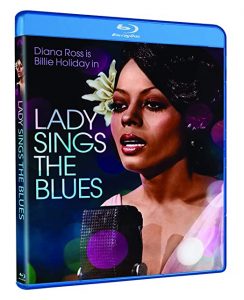 THE MOVIE:
Billie Holiday (Diana Ross) lived a pretty difficult life starting out. She had many difficult and threatening jobs as a teenager such as becoming a prostitute, working at a brothel and being a cleaning lady. Because of this rough life she lived she unfortunately got raped at a young age.
Even through she lived a rough and troubled life she eventually found some sort of happiness through jazz music. She got her big break as a jazz singer when a Harlem based club was originally looking for a dancer but agreed to hire Billie as a singer at their club.
After working at the club Billie met Louis McKay (Billy Dee Williams) whom she fell in love with and decided to take her career on the road when she agreed to be the lead singer for the Reg Hanley Band. Unfortunately, this then lead to some life changes to Billie that nobody could've predicted. She became addicted to heroin which then made her display some erratic behavior in the process.
Overall, Diana Ross and Billy Dee Williams did fantastic jobs with these roles. Diana Ross was able to take the difficult role as Billie Holiday and knock it out of the park as the jazz legend. Billie Dee Williams was the perfect counterpart as her co star.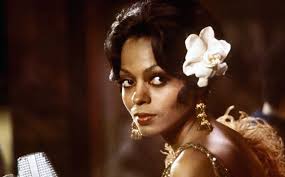 VIDEO/AUDIO QUALITY:
The video on blu-ray is a 1080p quality. Considering this was originally filmed in 1972 the quality of the 1080p blu ray transfer is fairly well done. The colors and textures might not be as sharp and crisp like you would get from a early 90s produced blu ray transfer but the overall film quality is able to be reserved and it still has a classic feel to what the film meant to be in the 70s.
The audio for the film was the pretty well done with the transfer as well. Considering this is a music themed movie the people in charge of the transfer defiantly wanted to preserve the audio as much as possible. The dialogue was very well done and clear throughout the film. I had to turn the volume up a little more than normal for the majority of the film but overall it was a good transfer.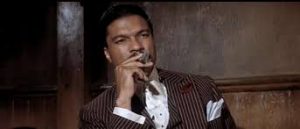 Bonus Features:
Commentary by Executive Producer Berry Gordy, Director Sidney Furie and Artist Manager Shelly Berger
Behind the Blues: LADY SINGS THE BLUES
Deleted Scenes
Disc Details:
Blu-ray
Running Time:
143 Min.
Edition Ratings:
Rated R
Region Coding:
Region A
Video Resolution:
Resolution: 1080p (2.39:1)
Audio Mixes:
English (Dolby Digital 5.1)
French
Subtitles:
English
French