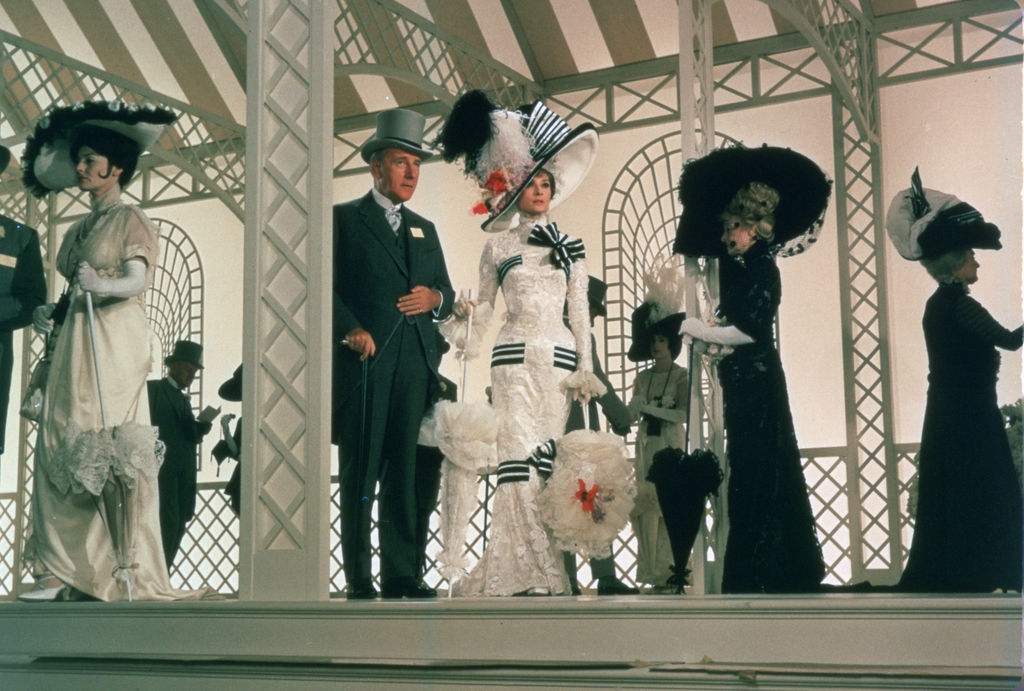 Paramount Pictures has announced the 4K Ultra HD release of MY FAIR LADY.  It has been been restored from 8K scans from the original film elements and brought to this 4K release on May 25th, 2021.
Order your 4k UHD copy from Amazon!
_____________________________________________________________________________
Synopsis: This beloved adaptation of the Broadway stage hit stars Audrey Hepburn as Eliza Doolittle, a sassy, working-class London street vendor, and Rex Harrison as the elitist Professor Higgins, who attempts to turn Eliza into a sophisticated lady through proper tutoring. But, when the humble flower girl blossoms into the toast of London society, her teacher may have a lesson or two to learn himself.
Bonus Features:
More Loverly Than Ever: The Making of My Fair Lady Then & Now
1963 Production Kick-Off Dinner
Los Angeles Premiere 10/28/1964
British Premiere
George Cukor Directs Baroness Bina Rothschild
Rex Harrison Radio Interview
Production Tests
o   Lighting
o   Wilfred Hyde White make-up
o   Rain/set
o   Covent Garden lighting test
o   Alt. Higgins/Pickering screen test
Alternate Audrey Hepburn Vocals
o   Show Me
o   Wouldn't It Be Loverly?
Galleries
Comments on a Lady
o   Andrew Lloyd Webber
o   Martin Scorsese
Theatrical Featurettes
Story of a Lady
Design for a Lady
The Fairest Fair Lady
Trailers
Theatrical Reissue: Poster Illustration
Theatrical Reissue: Poster Illustration Reserved Seats Trailer
Theatrical Reissue: Poster Illustration Awards
Theatrical Reissue
Awards
o   Rex Harrison BFI Honor
o   Rex Harrison Golden Globe Acceptance Speech
o   Academy Awards Ceremony Highlights 4/5/65