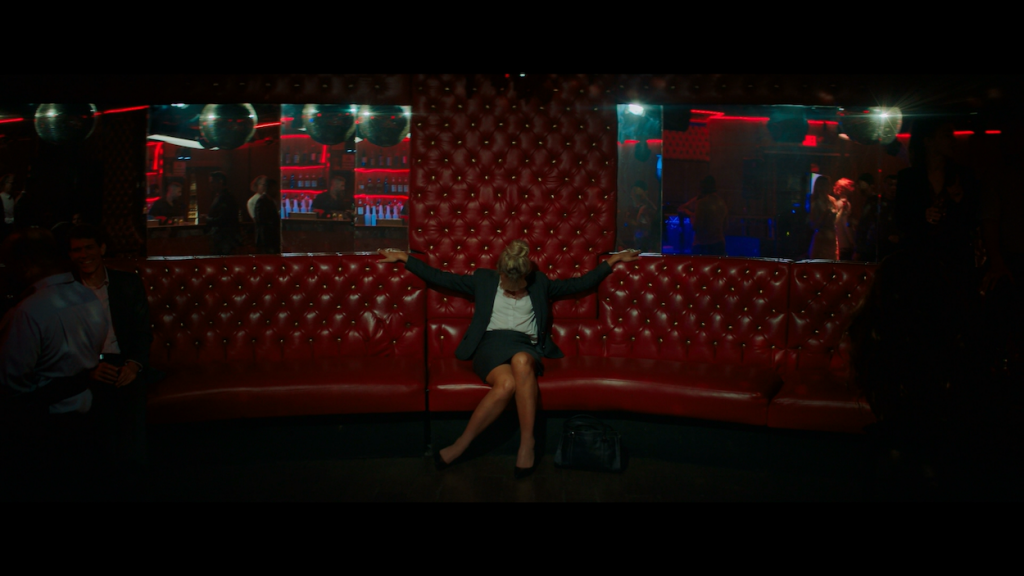 From visionary director, Emerald Fennell (Killing Eve) comes a delicious new take on revenge. Everyone said Cassie (Carey Mulligan) was a promising young woman…until a mysterious event abruptly derailed her future. But nothing in Cassie's life is what it appears to be: she's wickedly smart, tantalizingly cunning, and she's living a secret double life by night. Now, an unexpected encounter is about to give Cassie a chance to right the wrongs of the past in this thrilling and wildly entertaining story. – Synopsis via Universal Pictures Home Entertainment
PROMISING YOUNG WOMAN is written and directed by Emerald Fennell. The film has been nominated for five Academy Awards including:
-Best Motion Picture of the Year:
-Best Performance by an Actress in a Leading Role
Carey Mulligan
-Best Achievement in Directing
Emerald Fennell
-Best Original Screenplay
Emerald Fennell (written by)
-Best Achievement in Film Editing
Frédéric Thoraval
Because this film rides that line between "horrendous and hilarious", it feels like something new and original. The cinematography matches the tone and the cast for a more, cohesive feel. There is a minimalistic feel with a lot of solo shots of the actors and not much in the way of needless extras. It makes you focus your attention on what is happening front and center.
Cast
Carey Mulligan as Cassandra "Cassie" Thomas
Bo Burnham as Ryan Cooper
Alison Brie as Madison McPhee
Clancy Brown as Stanley Thomas
Jennifer Coolidge as Susan Thomas
Laverne Cox as Gail
Chris Lowell as Alexander "Al" Monroe
Connie Britton as Dean Elizabeth Walker
Adam Brody as Jerry
Max Greenfield as Joe Macklemore III
Christopher Mintz-Plasse as Neil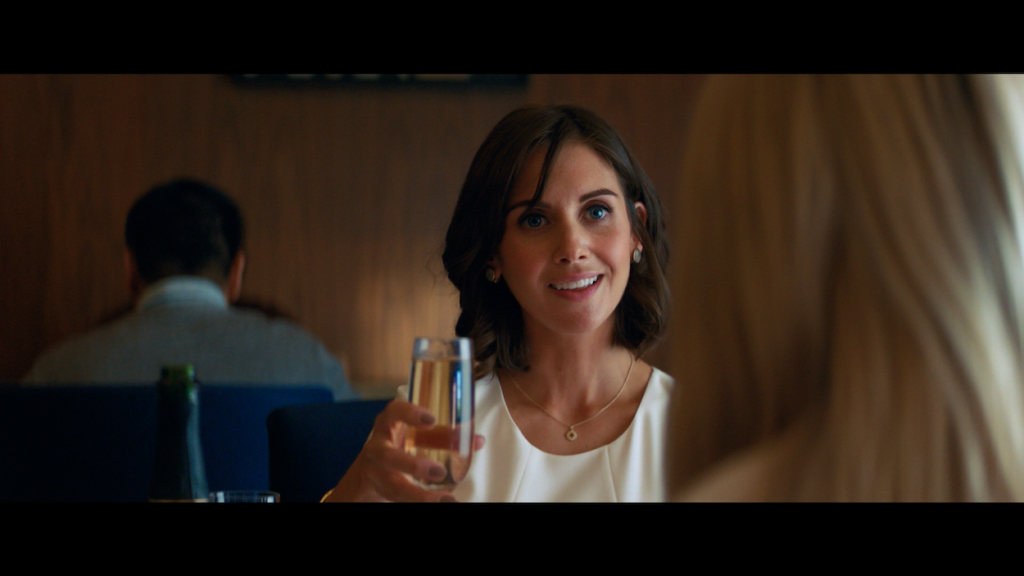 VIDEO QUALITY
The video is a 1080p AVC presentation that is a mixed bag. Some scenes are visually striking with bold coloring. She purposely wears heavy makeup and the colors on the lips stand out. In the bars and lower-lit scenes, there is some noise and have a few moments of contrasting issues but nothing that will completely distract from viewing. The details are strong and fairly consistent with a few exceptions. Black levels can be inky but will have spots of noise.
AUDIO QUALITY
The audio is a lossless DTS-HD Master Audio 7.1 mix that is perfect. This movie is dialogue-heavy but loves to use the other channels for effects and music. Dialogue is well prioritized and incredibly clean with the other elements of the mix. As for the music, it is prominent in both the score and to relay feelings during some particular scenes. LFEs are solid and subwoofers get a decent about of work.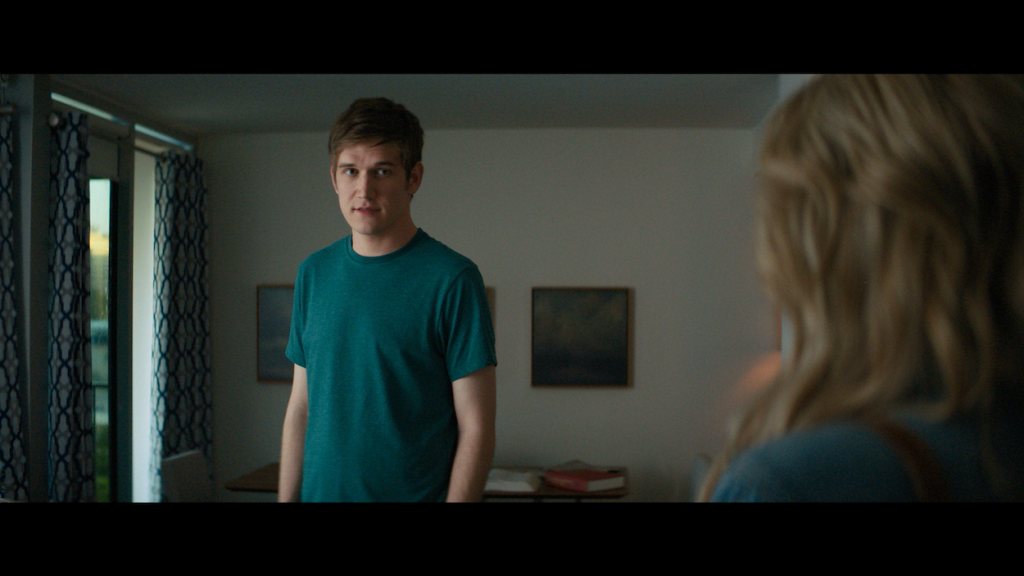 SUPPLEMENTS & PACKAGING
-Audio Commentary: with Writer/Director Emerald Fennell.
-A Promising Vision: This gets into the plot, themes, and how the story is told intriguingly.
-Two-Sided Transformation: This looks at the phenomenal performance by Carrie Mulligan and how she built this character.
-Balancing Act: This looks t how the movie walks a fine line between horrendous and hilarious.
Disc Details
1 Blu-ray Disc
Digital Copy
Slipcover included with the initial release
Running Time
113 mins
Edition Ratings
Rated R
Region Coding
Region Free
Video Resolution
1080p AVC MPEG-4
Aspect ratio: 2.39:1
Audio Mixes
English DTS-HD Master Audio 7.1
French DTS 5.1
Spanish DTS-HD HR 7.1
Subtitles
English SDH
French
Spanish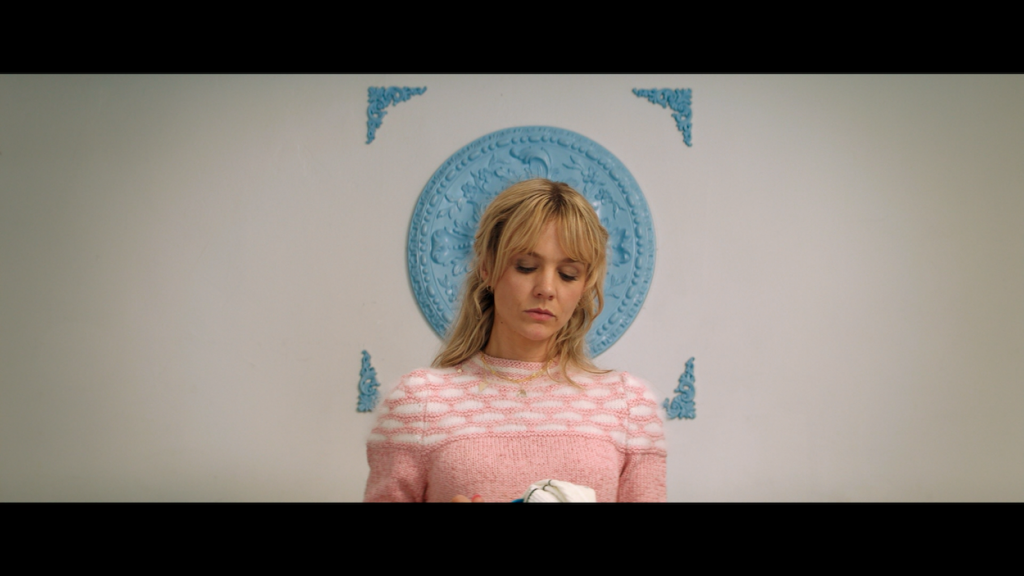 THE BOTTOM LINE
PROMISING YOUNG WOMAN is a very complete movie with a good script, story, acting, casting, and directing. It is just an excellent film and I feel like it came out of nowhere. The video has a lot of strong points and mostly bright. However, the audio is of reference quality and elevates the release. The extras are a good watch and the commentary is worth a listen. With the lack of movies that came out in 2020, I'm glad that this one didn't slip through the cracks. I can easily recommend picking this one up.