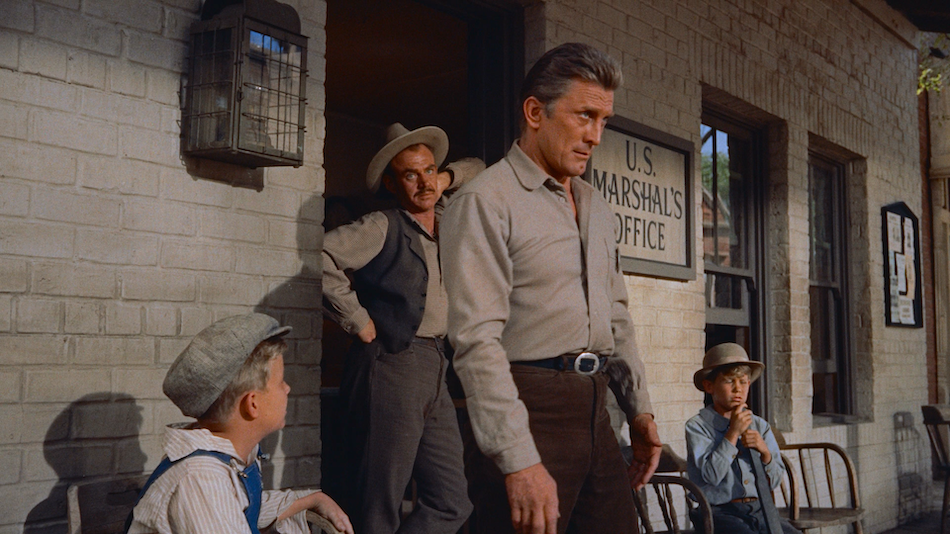 The wife of marshal Matt Morgan is raped and murdered. The killers leave behind a distinctive saddle, that Morgan recognizes as belonging to his old friend Craig Belden, now cattle baron in the town of Gun Hill. Belden is sympathetic until it transpires that one of the murderers is his own son Rick, whom he refuses to hand over. Morgan is determined to capture Rick and take him away by the 9.00 train; but he is trapped in the town alone, with Belden and all his men now looking to kill him. – Synopsis via IMDB.com
John Sturgess directed a slew of films including THE MAGNIFICENT SEVEN, GUNFIGHT AT THE O.K. CORRAL, and THE GREAT ESCAPE. Most of them are classic westerns and his work reflects the popularity of westerns in Hollywood at the time.
Cast
Kirk Douglas as Marshal Matt Morgan
Anthony Quinn as Craig Belden
Carolyn Jones as Linda
Earl Holliman as Rick Belden
Brad Dexter as Beero
Brian G. Hutton as Lee Smithers (as Brian Hutton)
Ziva Rodann as Catherine Morgan
Bing Russell as Skag
Val Avery as Steve, Horseshoe Bartender
Walter Sande as Sheriff Bartlett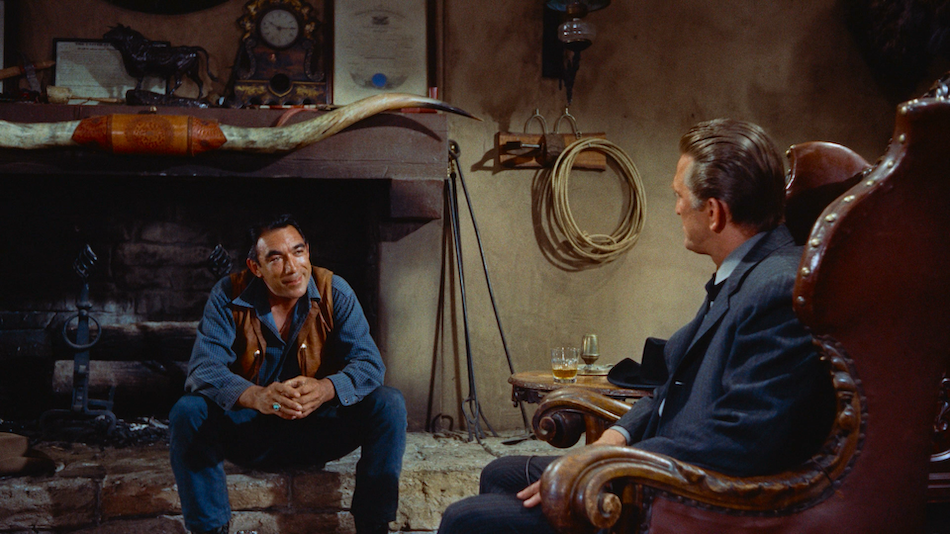 VIDEO QUALITY
The video is a 1080p AVC presentation that was originally filmed in VistaVision, which is a variant of 35mm with higher resolution and finishes with a nicer print. What that means, in this case, is that the film has a nice, light grain and the details are excellent. The clarity shows off the roughness of people in that period. Facial lines and textures are life-like. Also, the set designs and prop work look suitable for the times. Wood is splintered and most of the cloth is tattered. The coloring is natural and brilliant in HD. This goes for the skin tones as well. Contrasting is strong with the help of deep, solid blacks. Paramount and VistaVision are always something to look forward to.
AUDIO QUALITY
The audio is a mono Dolby TrueHD 2.0 mix. It has been updated in this HD mix for better sound in general but, of course, positioned in the front channels. Effects are clean and still separate the sound enough to not have the muddled sound that mono can sometimes have. Things like gunplay and music work well for this release as well as voices being prorated properly.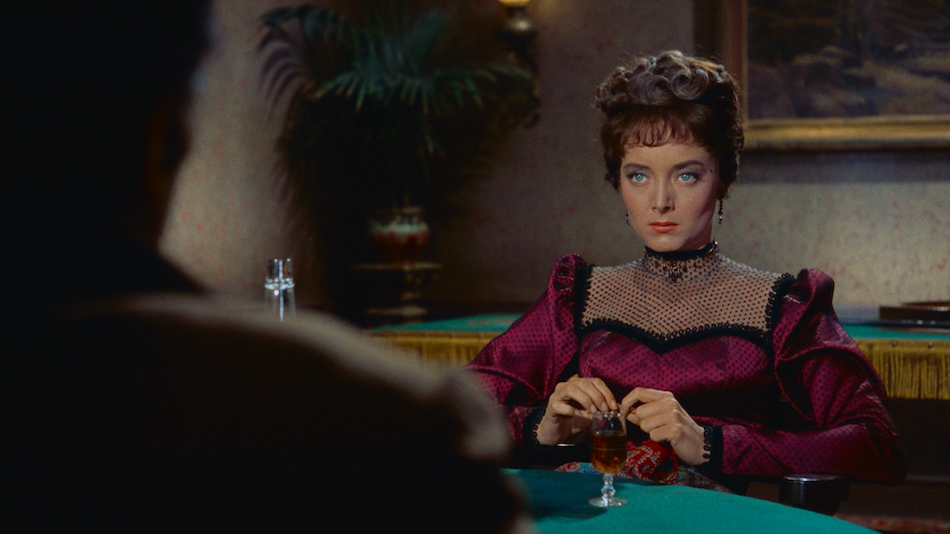 SUPPLEMENTS & PACKAGING
-Filmmaker Focus — Leonard Maltin on LAST TRAIN FROM GUN HILL: Maltin looks at the film as a whole and its lasting impression on cinema.
-Theatrical Trailers
Disc Details
1 Blu-ray Disc
Digital Copy
Slipcover Included with gatefold poster in the cover
Running Time
94 mins
Edition Ratings
Not Rated
Region Coding
Region Free
Video Resolution
1080p AVC MPEG-4
Aspect ratio: 1.78:1
Audio Mixes
English Dolby TrueHD 2.0 Mono
German Dolby Digital Mono
French Dolby Digital Mono
Subtitles
English
English SDH
French
German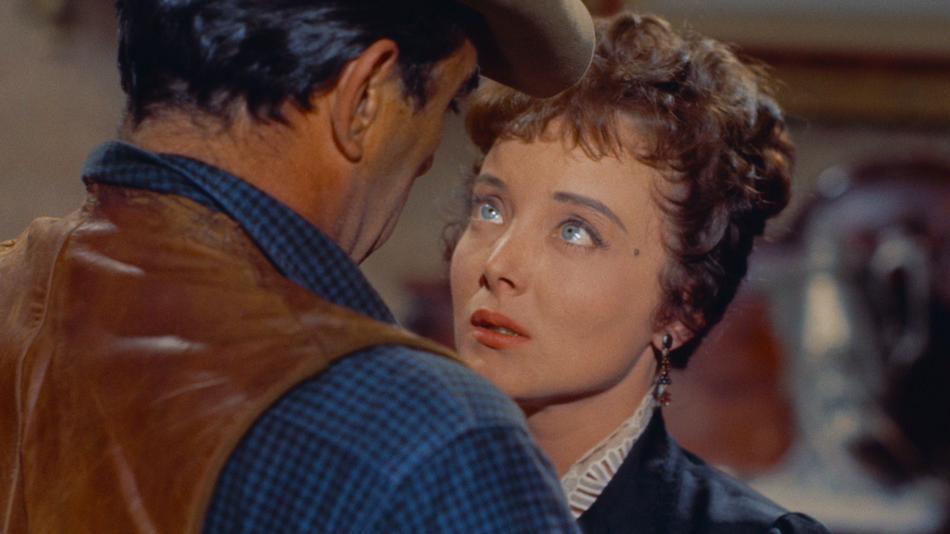 THE BOTTOM LINE
I'm ashamed to say that I had not heard of this film before having to review it but I'm glad I had the chance to see it after Paramount cleaned it up for this collection. The video is near perfect and the audio does an excellent job too. With the history of the film from the actors to the production, I wish there was more info in the extras category. Overall, this is an excellent film with a strong release to go with it. This is an easy recommendation to collectors or fans of the film.