SPIRIT UNTAMED is directed by Elaine Bogan and co-directed by Ennio Torresan Jr. and it stars Isabela Merced, Jake Gyllenhaal, Marsai Martin, Mckenna Grace, Julianne Moore, Walton Goggins, and Eiza González, and follows a young girl named Fortuna "Lucky" Prescott who moves to the small rural community of Miradero, where she meets the titular wild kiger mustang she names "Spirit" and immediately begins to bond with him.
Own SPIRIT UNTAMED: THE MOVIE on Blu-ray NOW!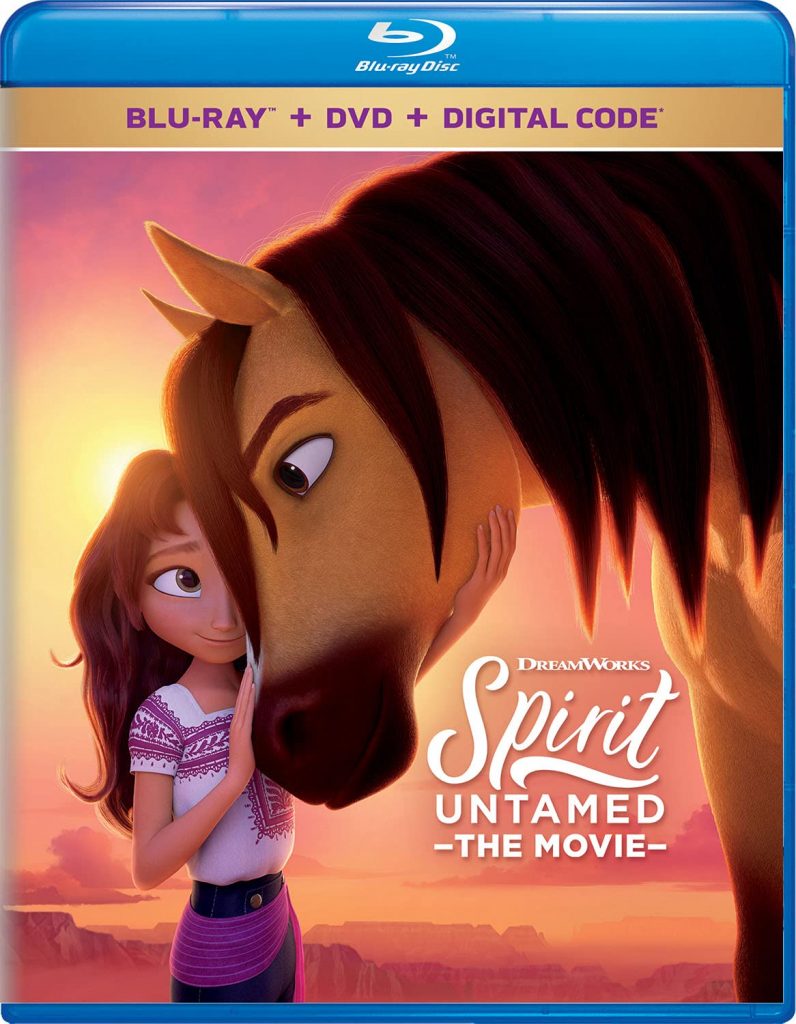 THE MOVIE:
SPIRIT UNTAMED was along the lines of a sequel and/or reboot of the 2002 film Spirit: Stallion of the Cimarron and the series Spirit Riding Free. This film is about a city girl that has been living with her Aunt Cora ever since her mother passed away. Lucy then decides to move and live with her estranged father until she befriends a wild mustang named Spirit and learns that her mother was a celebrated horse stunt rider a decade earlier. After, a wrangler tries to capture Spirit, Lucy and her friends set off on a journey to rescue the horse that gave her a new connection to her mother.
VIDEO/AUDIO QUALITY:
The video on blu-ray is a 1080p quality and the animation was very well executed by the production of this film. All the imaging was very clean throughout the entire film. The audio was very clear and I had no issues with any of the dialogue and action scenes. Job well done by the team behind the animation and audio.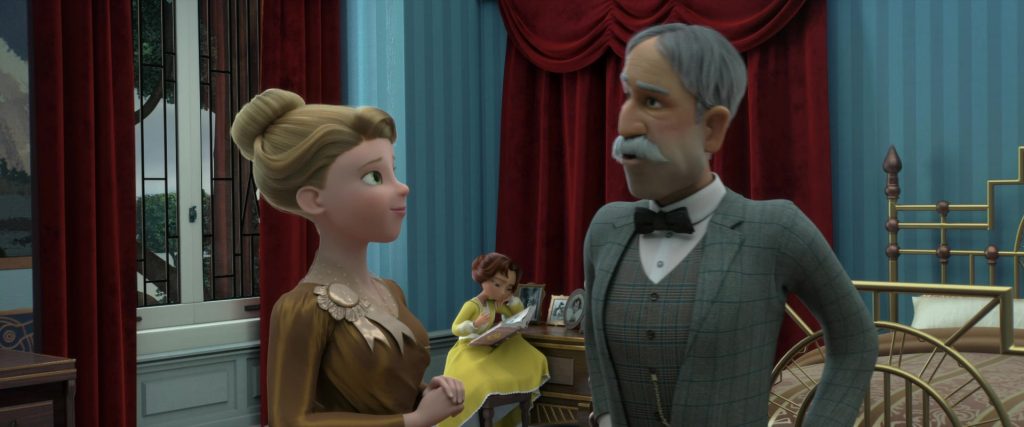 Bonus Content:
Finding Your Spirit
Sing Along Videos
Snack Time S'mores
Deleted Scenes
Disc Details:
Bluray, DVD and Digital Copy
Running Time:
88 Min.
Edition Ratings:
PG
Region Coding:
Region A
Video Resolution:
Resolution: 1080p (2.39:1)
Audio Mixes:
English (Dolby Digital 5.1), Spanish, French
Subtitles:
English, Spanish, French