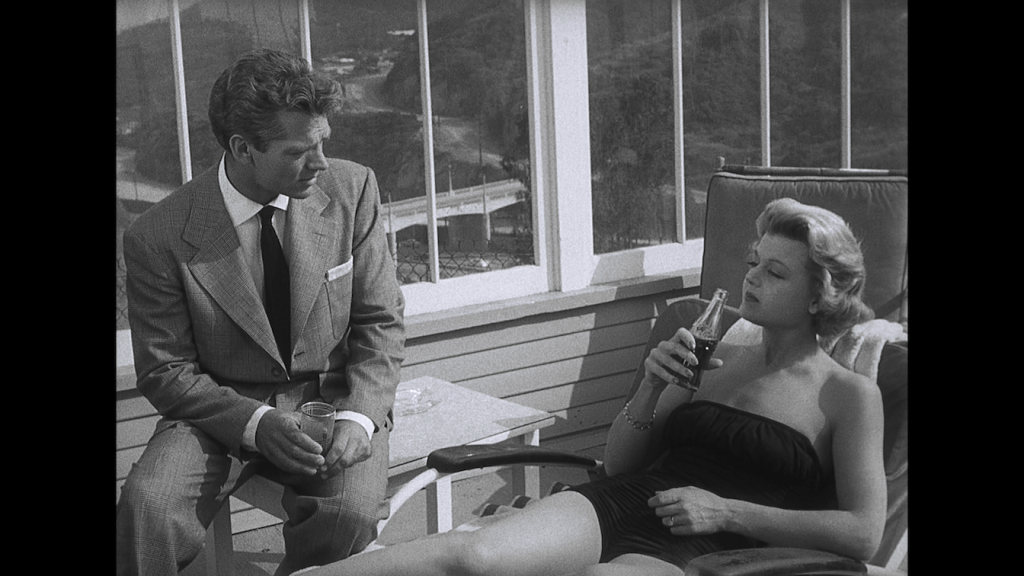 Spoiled young Doris Hillman (Angela Lansbury) invites struggling architect Edward Shaw (Keith Andes) to come in as her husband's partner in a lucrative real estate deal. However, when Edward becomes romantically involved with Doris, he learns that something deadly is going on. There's a life at stake, and it could be his own. – Synopsis via The Film Detective
A LIFE AT STAKE is directed by Paul Guilfoyle. He was an actor from 1932-1960 and directed films from 1952-1960. He was 58 years old when he passed away in 1961.
Now, I'm a big fan of noir both old and new. Things like the 1950 film THE MAN WHO CHEATED HIMSELF, the new PERRY MASON, and Rockstar's L.A. NOIR are some of my favorite forms of entertainment so watching this film is something that I really enjoyed. Its plot is simple and the cast makes it work. I have never seen this before the review and to see Angela Lansbury as a seductive character completely surprised me.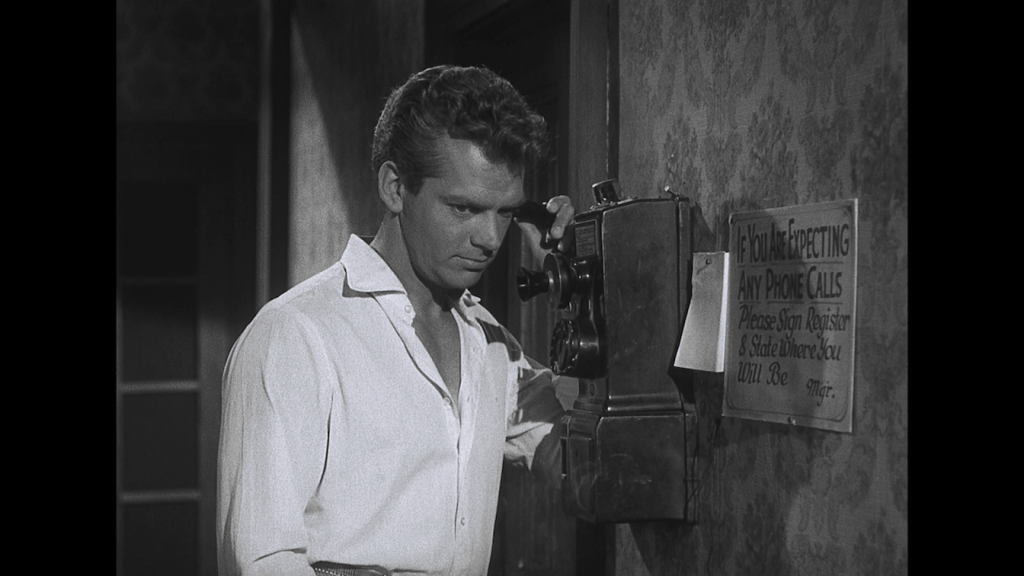 VIDEO QUALITY
The video is a 1080p MPEG-2 presentation that has been taken from "4k elements" to create the release. Don't get me wrong, it looks very good, especially for its age but to not encode it in MPEG-4 is an odd choice. The contrast is on point with shades of grey tones looking great. The details are sharp and look great. The film has a nice grain as well that adds charm to this noir story. On the downside, there are some issues with the film when the picture gets a bit off. Small debris and scratches also pop up sporadically but this can happen if there isn't the meticulous, expensive remaster of a big studio.
AUDIO QUALITY
The audio is a DTS-HD Master Audio 2.0 mix. It has a nice sound in the front channels with clear voices and a beautiful score. It isn't as expansive as some other 2.0 tracks out there but it gets the job done.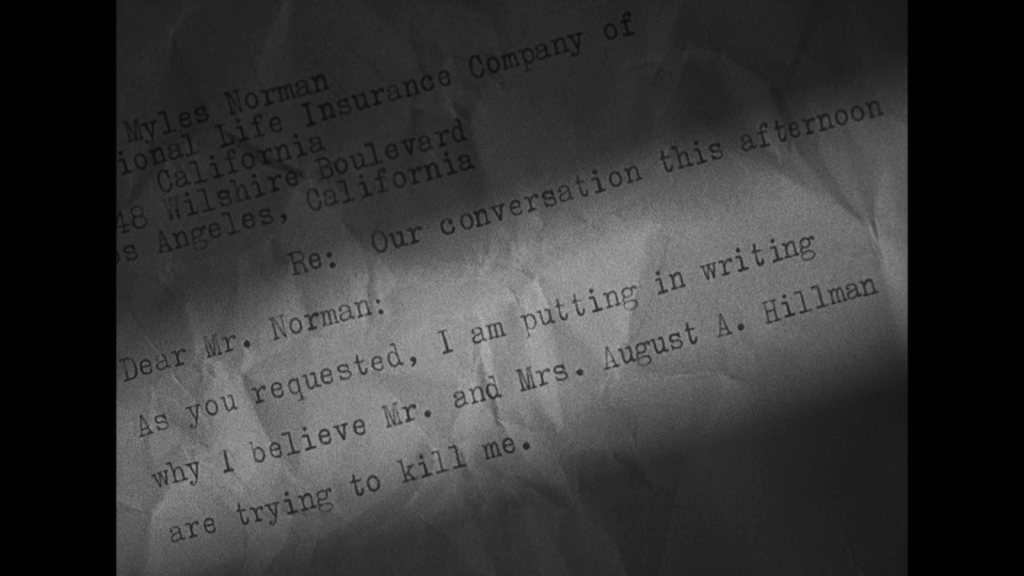 SUPPLEMENTS & PACKAGING
-Audio Commentary: with Jason A. Ney
-Hollywood Hitch-Hikers: Inside the Filmmakers
Disc Details
1 Blu-ray Disc
A booklet with an essay by Jason A. Ney and also stills
Running Time
76 mins
Edition Ratings
Not Rated
Region Coding
Region A
Video Resolution
1080p MPEG-2
Aspect ratio: 1.37:1
Audio Mixes
English DTS-HD Master Audio 2.0 Mono
Subtitles
English
Spanish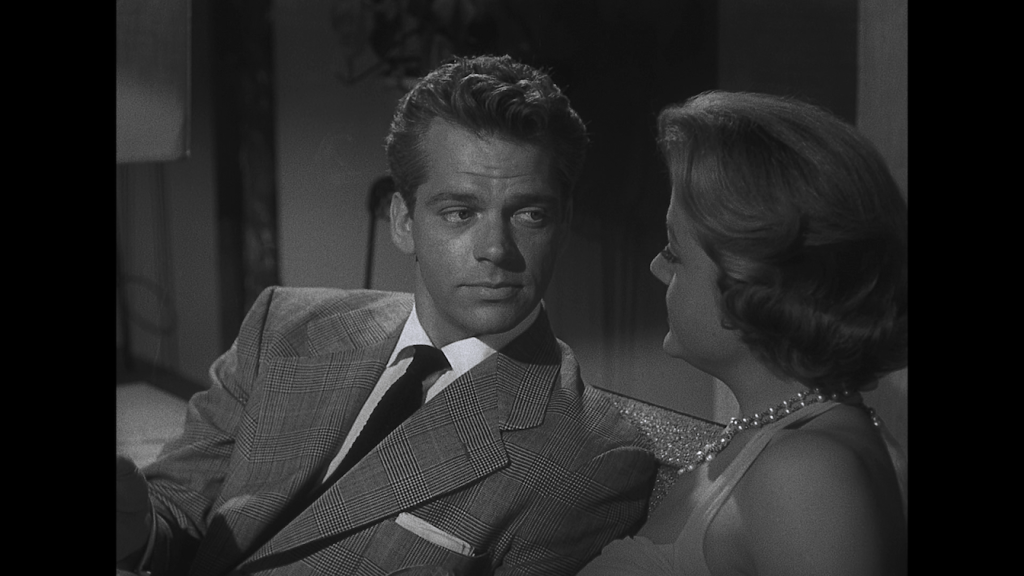 THE BOTTOM LINE
A LIFE AT STAKE is a very underrated noir film with solid acting and plot. The Film Detective has created a great release with really good audio and video. There are a few extras but they seem to have interesting information about the movie. Fans of the genre, The Film Detective collectors, or the film will want to pick this one up.