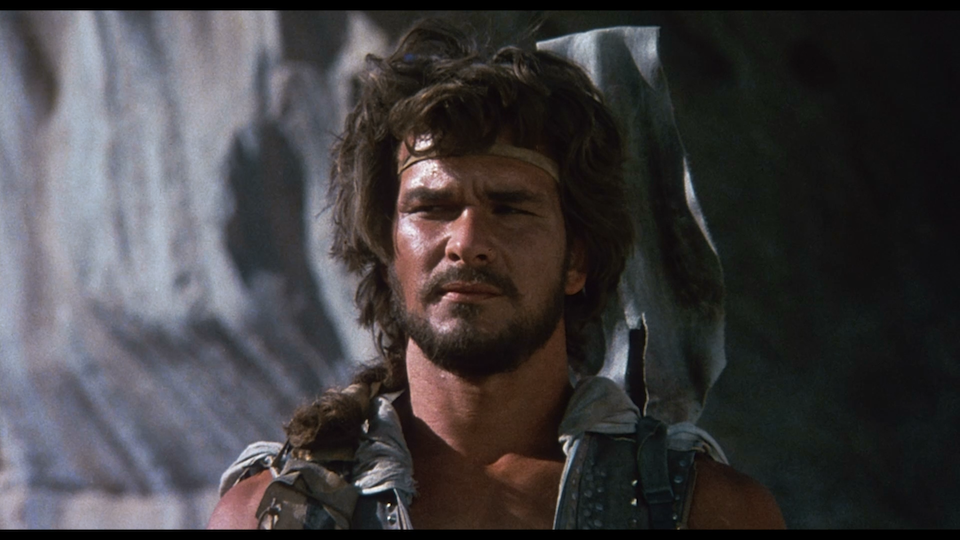 Order your copy of STEEL DAWN on Blu-ray from Amazon
"Whoever controls the water controls the valley," proclaims the evil Damnil in this cult favorite starring Patrick Swayze as Nomad, an ex-soldier roaming the desert wastes of a war-ravaged world. When his mentor is killed before he can take the job of peacemaker in the town of Meridian, Nomad lends the townspeople his fighting skills instead, gaining the trust of war widow Kasha and her son, Jux. But after Damnil learns of a secret water supply flowing under Kasha's farm, his thirst turns truly murderous in this dystopian '80s gem featuring Anthony Zerbe and Brion James.
STEEL DAWN is directed by Lance Hool and before getting heavy into producing movies, he directed a few others. This is a movie is something that feels as if it was planned to fill the void of the end of similar dystopian films. Swayze is his typical rogue hero and plays the action role.
Cast
Patrick Swayze as Nomad
Lisa Niemi as Kasha
Anthony Zerbe as Damnil
Brion James as Tark
Christopher Neame as Sho
John Fujioka as Cord
Brett Hool as Jux
Marcel Van Heerden as Lann
Arnold Vosloo as Makker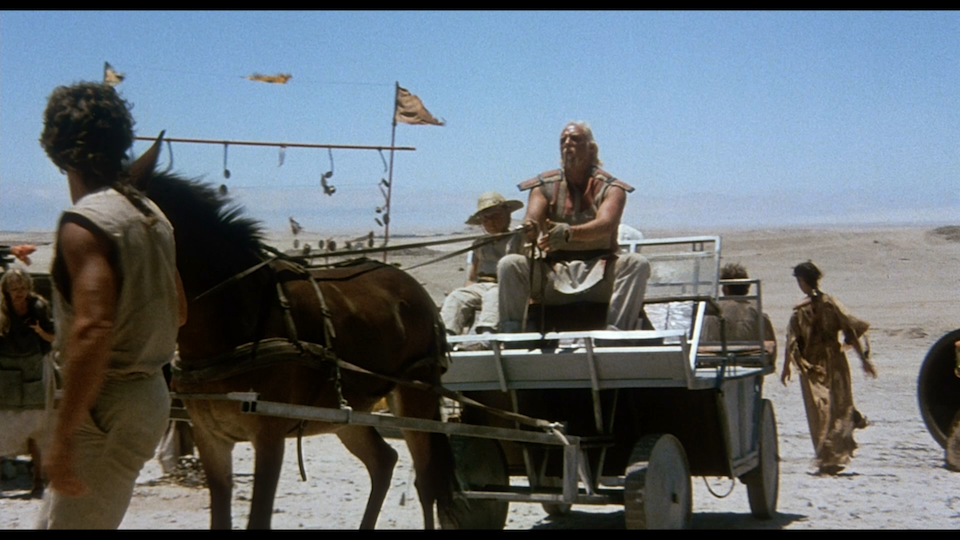 VIDEO QUALITY
The video is a 1080p AVC presentation that is a mixed bag. The source must have been in horrific shape because there are a lot of issues here. There are specks of dirt and other debris that are found in the film that hasn't been remastered properly. The coloring is also natural at times but can change quickly. On the other hand, the detailing in the images is strong and it looks like there was some work done to get it to the format. Facial features and costumes have solid textures.
AUDIO QUALITY
The audio is a DTS-HD Master Audio 2.0 mix. It is a decent track that covers the bases of dialogue, score, and effects. It has a nice separation of these elements and is in much better shape than the video. Dialogue is prioritized well in this 2-channel mix.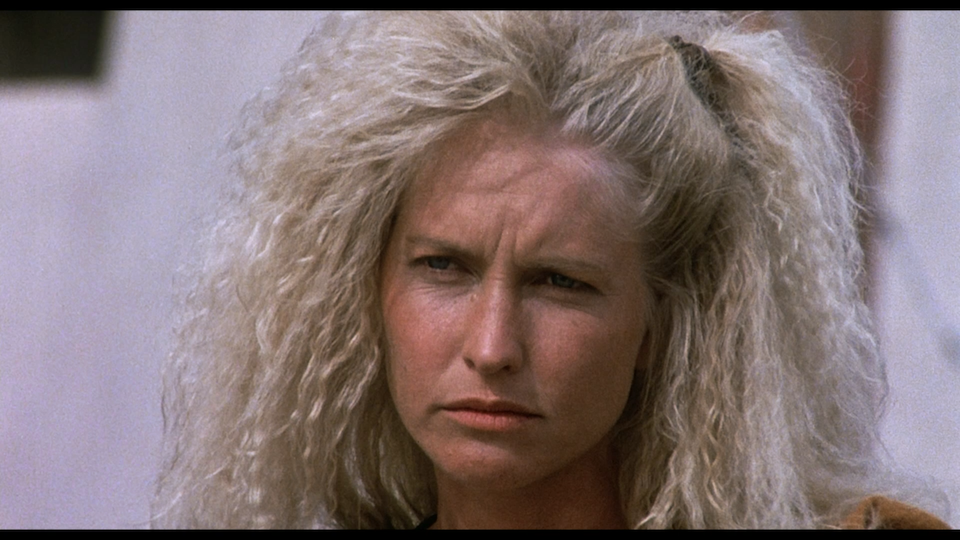 SUPPLEMENTS & PACKAGING
-Audio Commentary: with Director Lance Hool and moderated by Red Shirt Pictures's Michael Felsher.
-Interview: with Screenwriter Doug Lefler
-Interview: with Director of Photography George Tirl
-Interview: with Production Designer Alex Tavoularis and Costume Designer Poppy Cannon Reese
-Archival Featurette: Making of STEEL DAWN
-Theatrical Trailer
-Still Gallery
Disc Details
1 Blu-ray Disc
Digital copy included
Slipcover in the initial release
Running Time
101 mins
Edition Ratings
Rated R
Region Coding
Region A
Video Resolution
1080p AVC MPEG-4
Aspect ratio: 1.85:1
Audio Mixes
English DTS-HD Master Audio 2.0
Subtitles
English
English SDH
Spanish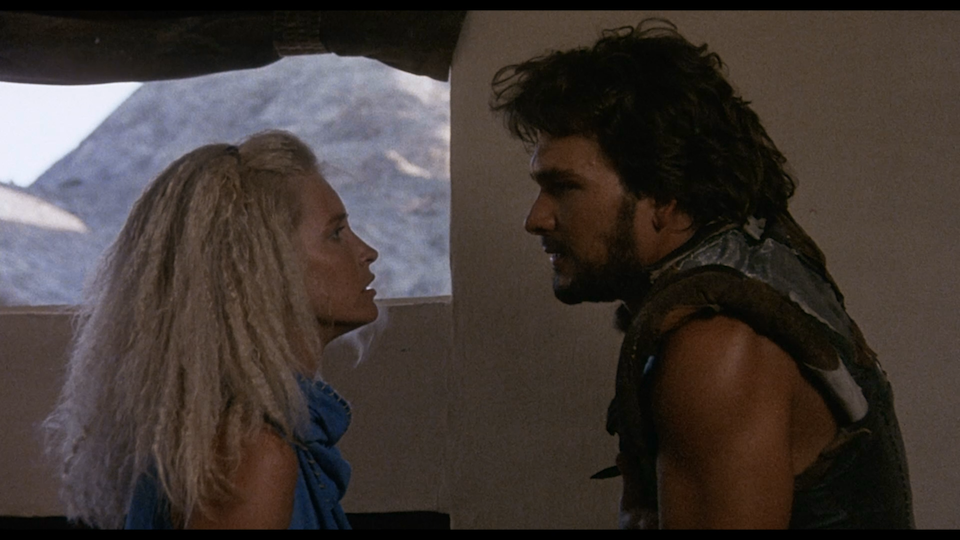 THE BOTTOM LINE
STEEL DAWN is a very 80s movie in the way of the actors and the look of things. The acting is to be as expected for the genre and Patrick Swayze. As I mentioned, the video is a bad shape before being authored to Blu-ray and it shows in the transfer. The audio is average and works. There are some extras here but with little substance. Collectors of Vestron and fans of the film will be happy to add this to the set but it could be better.