THE COLONY is a 2021 English-language German-Swiss science fiction thriller film directed and written by Tim Fehlbaum. The film stars Nora Arnezeder, Iain Glen, Sarah-Sofie Boussnina, and Joel Basman.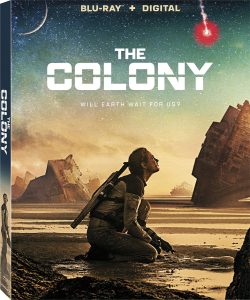 THE MOVIE:
After Earth become uninhabitable by people the elites have decided to just leave the planet behind and find another planet to live on. The only downside is that they have lost all ability to reproduce and now they must come back.
The story follows Blake (Nora Arnezeder), that is a sole survivor on a survey mission and discovers that people do still in fact live on earth. Even surveyors that have made previous missions are surviving on the planet. They come to find out that earth might not be as uninhabitable as they once thought.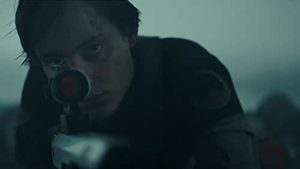 VIDEO/AUDIO QUALITY:
The video and audio for this film was super well done. The writer/director Tim Fehlbaum clearly had a vision when he was in the early stages of creating this story. He defiantly wanted the video and audio to stand above and beyond what people were expecting. Both departments hit the ball out of the park with the quality. There were some creative shots and angles used that came across very well on screen and the dialogue was easy to listen to throughout the film.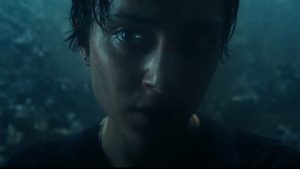 Disc Details:
Bluray Disc
Digital Copy
Bonus Features:
Audio Commentary with Writer-Director Tim Fehlbaum
Visons of the Future: Making The Colony
Running Time:
104 Min.
Edition Ratings:
Rated R
Region Coding:
Region A
Video Resolution:
Resolution: 1080p (2.39:1)
Audio Mixes:
English
Spanish
Subtitles:
English
Spanish