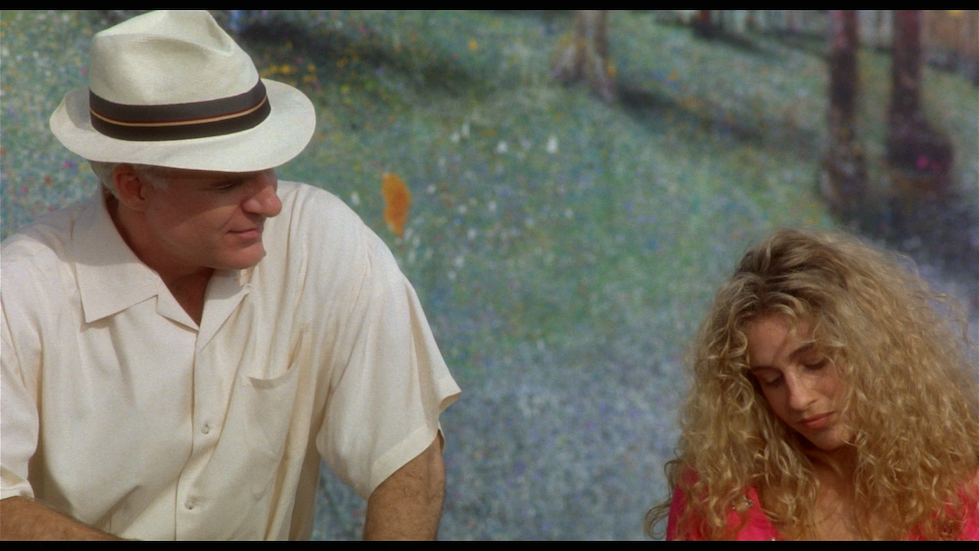 L.A. Story is legendary comedian-actor-author Steve Martin's love letter to the City of Angels. Being in a magical city with predictably pleasant weather can make the life of a meteorologist seem monotonous. When TV weatherman Harris Telemacher (Martin) begins receiving secret messages from an electronic freeway sign, he leaves his longtime girlfriend (Marilu Henner) and embarks on a frivolous romance with a vapid, young model (Sarah Jessica Parker), which ultimately leads him to true love with the woman of his dreams (Victoria Tennant). Beloved by generations of movie fans, L.A. Story reminds us that anything is possible, and real love can be found — even in the city of make-believe. – Synopsis from Lionsgate Films
LA STORY is written by Steve Martin and directed by Mick Jackson. It is a satirical look a Los Angeles with little jokes and gags peppered throughout. It is a sign of the time when there were conceptions about the city that people not living there may or may not understand. Some of the best are the slow-motion shower handle and the people being completely unaffected by the earthquake. It's a good time.
Cast
Steve Martin as Harris K. Telemacher
Victoria Tennant as Sara McDowel
Richard E. Grant as Roland Mackey
Marilu Henner as Trudi
Sarah Jessica Parker as SanDeE*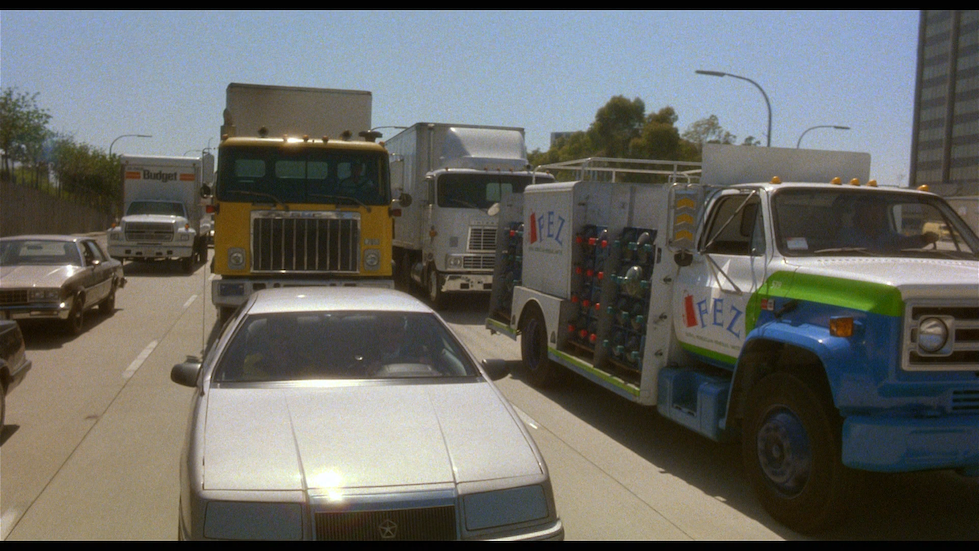 VIDEO QUALITY
The video is a 1080p AVC presentation that is inconsistent in a few areas. The sharpness in the images isn't there all the time with some of the scenes having a softness to them. It is an artistic choice and not something that happened in the transfer. There is a light grain that sharpens up but can go soft just as quickly. Colors are bright around the city and show off the fashion of the early '90s. The contrast creates solid lines and no muddling in the images. Skin tones are naturally warm.
AUDIO QUALITY
The audio is a DTS-HD Master Audio 5.1 mix. It has some nice moments with the effects and the ambient sound that uses the surround channels. The music and score sound excellent. It works well with the tone of the film. Aside from the abundance of snap effects, the audio is dialogue heavy and clean. The music and ambient sound does get a solid amount of play. The dialogue is prioritized and clear.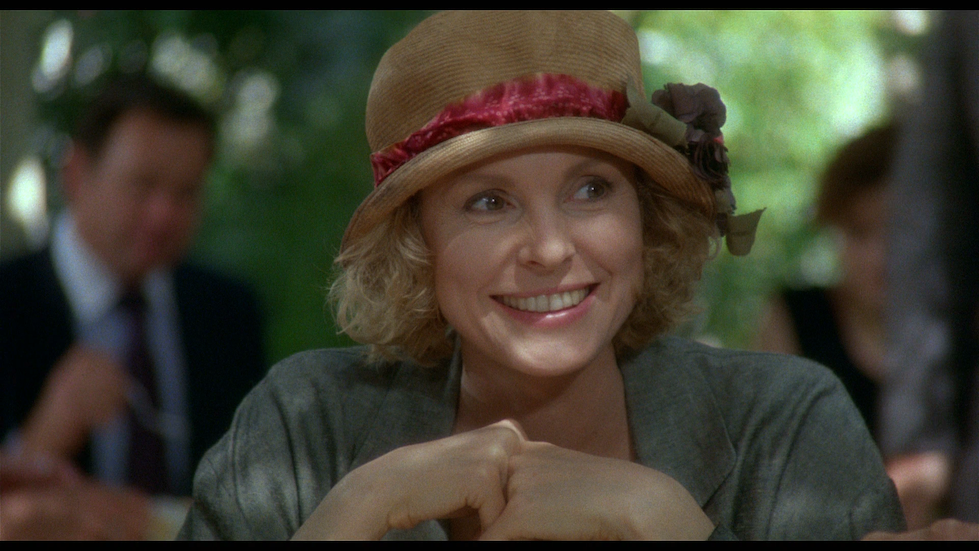 SUPPLEMENTS & PACKAGING
-02BINLA: Mick Jackson's L.A. Stories: This is an interview with Mick Jackson about his start in films and some funny stories about how it came to be.
-The Story of L.A. STORY: This is is a bit of interviews and candid, on-set footage.
-The L.A. of L.A. STORY: This is an older extra with production manager, Lawrence Miller.
-Deleted Scenes & Outtakes
-1991 E.P.K.
-Trailers
Teaser Trailer
Theatrical Trailer
TV Spots
Disc Details
1 Blu-ray Disc
Digital Copy
Slipcover included with the initial release
Running Time
98 mins
Edition Ratings
Rated PG-13
Region Coding
Region A
Video Resolution
1080p AVC MPEG-4
Aspect ratio: 1.85:1
Audio Mixes
English DTS-HD Master Audio 5.1
English DTS-HD Master Audio 2.0
Subtitles
English
English SDH
Spanish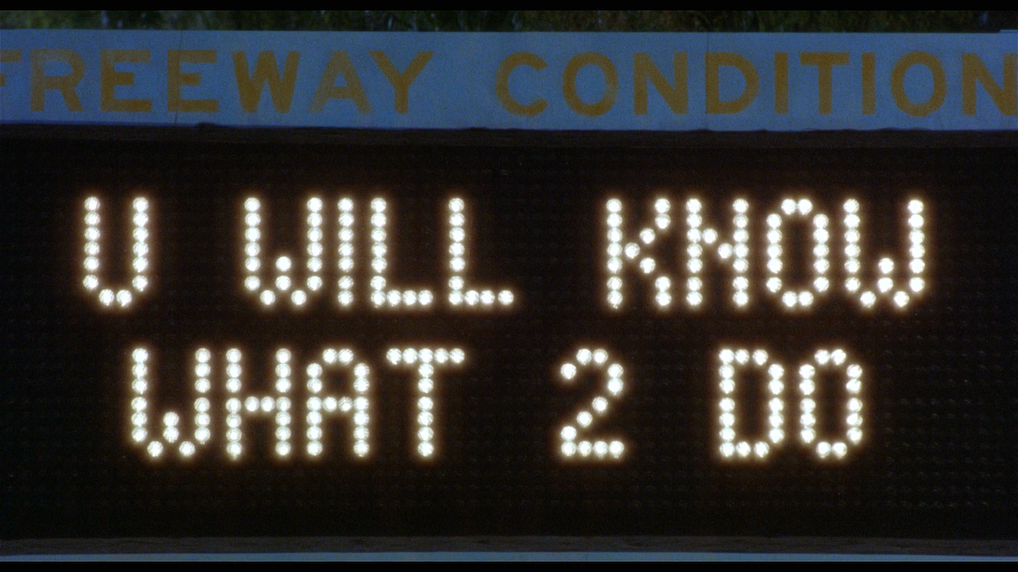 THE BOTTOM LINE
L.A. STORY has comedy in it that even if you don't think a joke is outright hilarious, you get what they were going for. The acting is exaggerated but, again, that's the point. It's a great cast and nice to watch. The video is very good but a bit inconsistent due to either the transfer or the cinematography. The audio is equally good and has some solid moments. There is also a nice set of extras included that get into the movie. I highly recommend this for fans and first-timers alike.