RAGING FIRE stars Donnie Yen as a righteous cop who crosses path with his former protege, played by Nicholas Tse, who is out for revenge on his former mentor for putting him in prison in the past.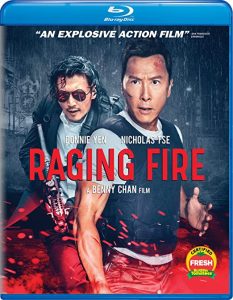 THE MOVIE:
RAGING FIRE is the final film by director Benny Chen due to his passing and he made sure to leave his legacy with this great film in his filmography. RAGING FIRE follows a highly respected cop Cheung Sung-bong (Donnie Yen), that doesn't take any bribes or break any rules. Because he respects his job so much he even testified against his former protege, Yau Kong-ngo (Nicholas Tse) which lead to a prison sentence.
After his sentence, Ngo has made it a mission to seek vengeance against those that have done him wrong and to do even more violent crimes throughout the town. All of this eventually leads to another face-off between the former mentor and protege.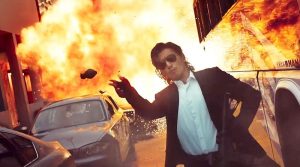 VIDEO/AUDIO QUALITY:
The director for this film clearly had a very specific idea of how the director wanted to display and hear this project. The visual side of this film was done very well, especially since Benny Chen was in no way a rookie director. He knew the exact visuals he wanted to capture in each scene. The audio was also very well done across the board. No issues through any of the scenes oh hearing the action and dialogue throughout the film.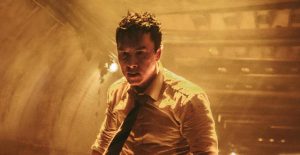 Disc Details:
Bluray Disc
Bonus Features:
The making of Raging Fire
Trailers
Running Time:
127 Min.
Edition Ratings:
Not Rated
Region Coding:
Region A
Video Resolution:
Resolution: 1080p
16:9 Widescreen
Audio Mixes:
English
Cantonese
Mandarin
Subtitles:
English
Chinese