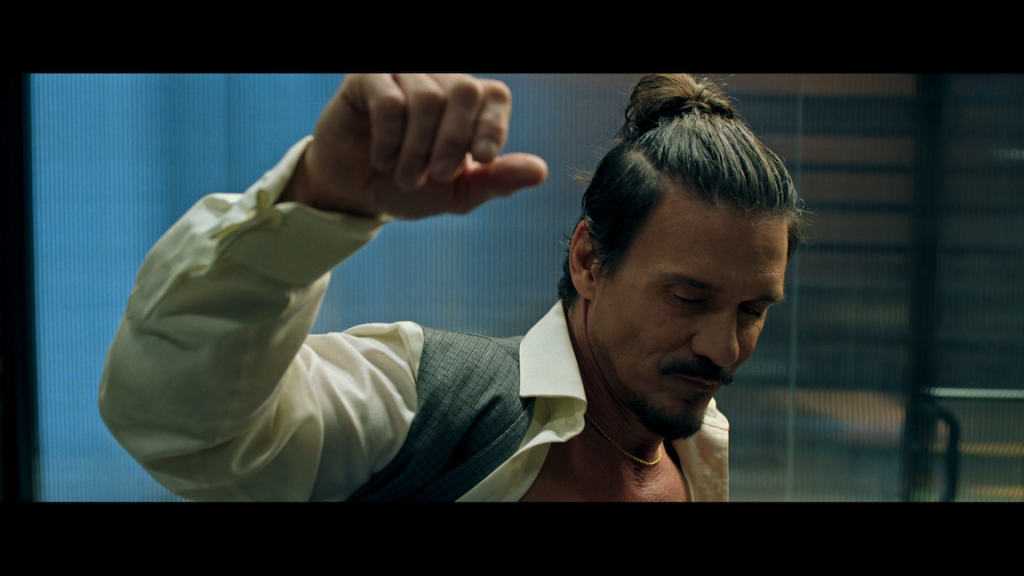 A con artist hides out inside a small-town police station. But when a hitman turns up at the precinct, an unsuspecting rookie cop finds herself caught in the crosshairs. – plot via Universal Studios
COPSHOP is directed by Joe Carnahan and he also co-wrote it with Kurt McLeod. Carnahan is best known for directing NARC and SMOKIN' ACES so he knows strong action. Frank Grillo and Gerard Butler are very good but Alexis Louder is incredible. She steals every scene she's in delivers her lines perfectly.
Cast
Gerard Butler as Bob Viddick
Frank Grillo as Teddy Murretto
Alexis Louder as Valerie Young
Toby Huss as Anthony Lamb
Ryan O'Nan as Huber
Kaiwi Lyman-Mersereau as Barnes
VIDEO QUALITY
The video is a 1080p AVC presentation that looks like it was captured digitally. The images are all very clean with bright coloring and sharp details. Textures are also prominent in the images. The contrast has incredibly sharp lines and helps make things pop. Even some of the low blue light in the locker room has solid consisting so that none of the picture gets muddled. Blacks tend to be inky and deep as well. Lastly, skin tones are the proper temperature to round off this nice transfer.
AUDIO QUALITY
The video is a lossless DTS-HD Master Audio 5.1 mix to a movie with an abundance of gunfire. From quick automatic rifles to SMGs to pounding revolvers, bullets are whizzing around the sound field in certain scenes. The movement is impressive as well. One of the best uses of the sound field is in the locker room with the echoes from voices and gunfire plus the sounds of showers. LFEs hit hard during the gunfights but also in a certain scene with a sledgehammer. Other effects also share the track and the dialogue is prioritized well.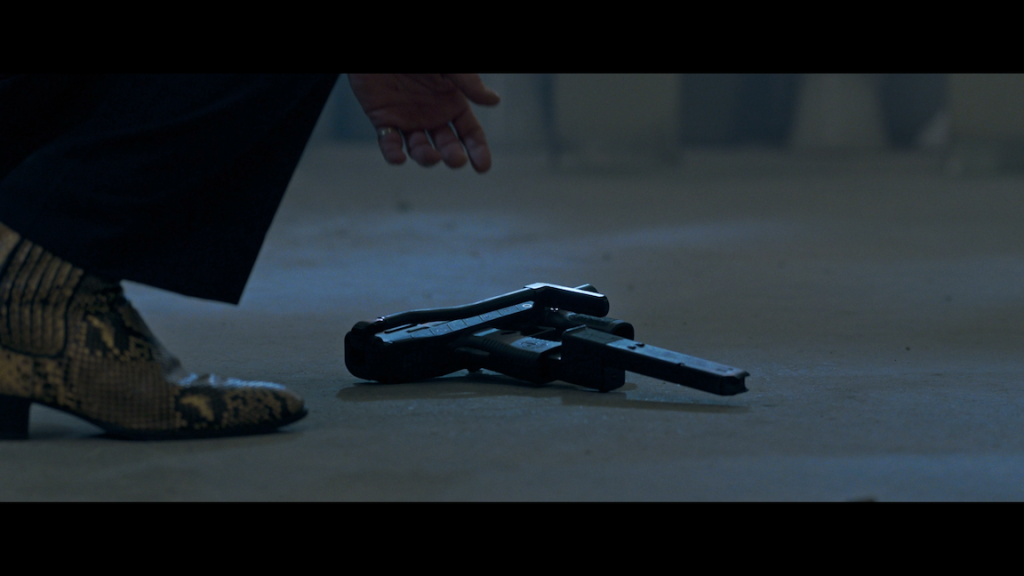 SUPPLEMENTS & PACKAGING
There are no extras included
Disc Details
2 -Disc Set w/ 1 Blu-ray and 1 DVD
Digital Copy
Slipcover included in original pressing
Running Time
108 mins
Edition Ratings
Rated R
Region Coding
Region Free
Video Resolution
1080p AVC MPEG-4
Aspect ratio: 2.39:1
Audio Mixes
English DTS-HD Master Audio 5.1
Subtitles
English SDH
Spanish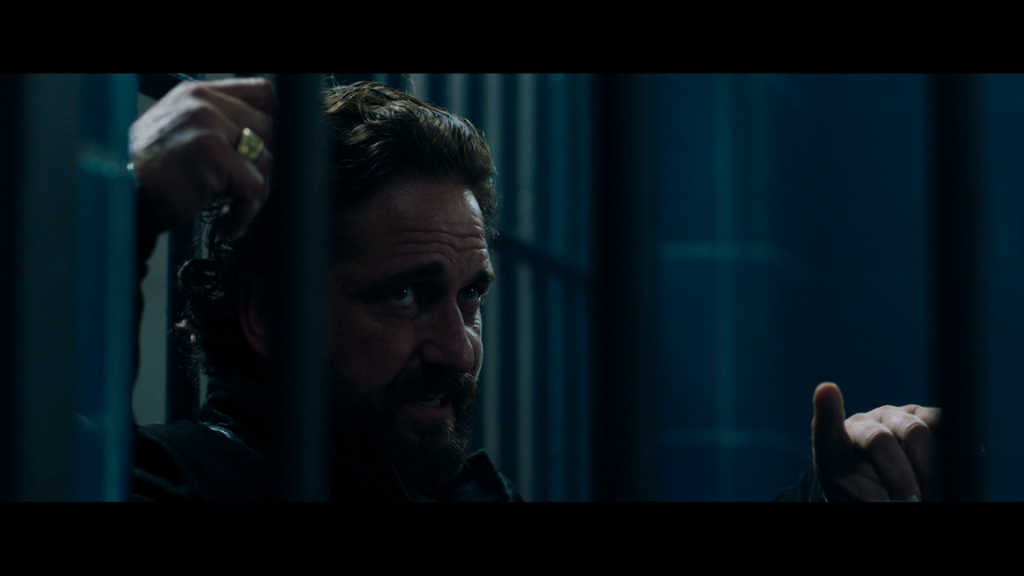 THE BOTTOM LINE
I was expecting COPSHOP to be a simple action movie but this takes elements from 70's cop shows and movies like SMOKIN' ACES where there are points of monologuing. The release itself has a solid transfer and the audio is done well. It was strange that there are no extras included but getting people together longer with pandemic rules and what not could be a factor. Either way, this is very entertaining and worth the time to watch it or pick it up.