THE MONKEY KING: REBORN is yet another telling of Journey to the West or The Monkey King. This time it's a Chinese CGI animated movie about the demigod Sun Wukong and his fellow demons as they escort the monk Tang Sanzang on his pilgrimage to India to collect the Buddhist scriptures to bring back to China.
Own THE MONKEY KING: REBORN NOW!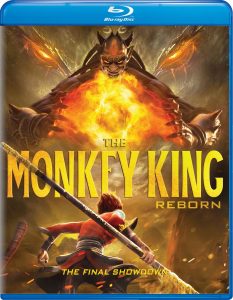 THE MOVIE:
The film follows a short tempered trickster Monkey King that is insulted while visiting a temple with his master Tang Monk. While on his visit he destroys a magically tree, the only issue with this certain tree is that it releases the King of Demons. This King of Demons then kidnaps master Tang Monk as revenge for his long imprisonment inside the tree.
Now, The Monkey King and his decibels are on a deadline to rescue Tong Mink from The King of Demons before he regains all of his powers and unleashes his army to destroy the earth in three days.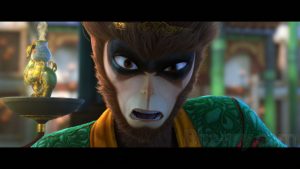 VIDEO/AUDIO QUALITY:
The video for this film is very well done. Animated films can be very visually amazing if they have the right minds behind the project. And this film certainly had that. Every aspect of the animated characters and action scenes was executed perfectly. Overall, a very fun film to view. The audio was also great. The dialogue and overall sound of the scenes was defiantly focused on throughout the editing process. Great work among the video and sound production team for this film.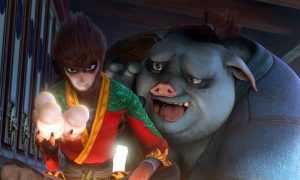 Disc Details:
Bluray Disc
Bonus Features:
Trailer
Running Time:
96 Min.
Edition Ratings:
Not Rated
Region Coding:
Region A
Video Resolution:
Resolution: 1080p High Definition 16:9 Widescreen
Audio Mixes:
English
Mandarin
Subtitles:
English
Chinese