Having recently found God, self-effacing young nurse Maud arrives at a plush home to care for Amanda, a hedonistic dancer left frail from a chronic illness. When a chance encounter with a former colleague throws up hints of a dark past, it becomes clear there is more to sweet Maud than meets the eye.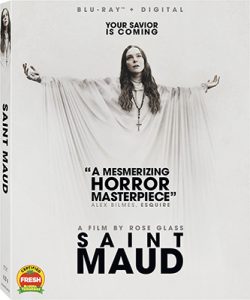 THE MOVIE:
SAINT MAUD is the debut film from writer-director Rose Glass. This is a chilling and body original vision of faith, madness, and salvation in a fallen world. Maud is a newly devout hospice nurse that becomes obsessed with saving her dying patient's soul, but with sinister forces. But, her own sinful past threaten to put an end to her holy calling.
This new release from A24 was very much like past horror thriller films from this production company such as The Witch and Midsommar. You will defiantly feel a certain type of way while watching this film. The uncomfortable moments of tension really made the viewing of this film stand out.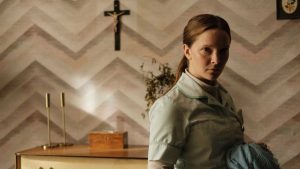 VIDEO/AUDIO QUALITY:
The video and sound for this was also on par for what A24 has produced in the past. Rose Glass and A24 will defiantly have a great relationship moving forward. The interesting camera angles throughout the film and the quality of the video was great and dim in the best way in certain scenes. The audio was also very well done. The tones used in the moments of tension really help tell the story and makes the viewing enjoyable.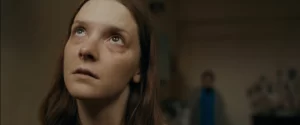 Disc Details:
Bluray Disc
Digital Copy
Bonus Features:
Audio Commentary with Writer-Director Rose Glass
A Higher Calling: The Rapture of Saint Maud
Running Time:
84 Min.
Edition Ratings:
Rated R
Region Coding:
Region A
Video Resolution:
Resolution: 1080p High Definition
Audio Mixes:
English
Subtitles:
English
Spanish