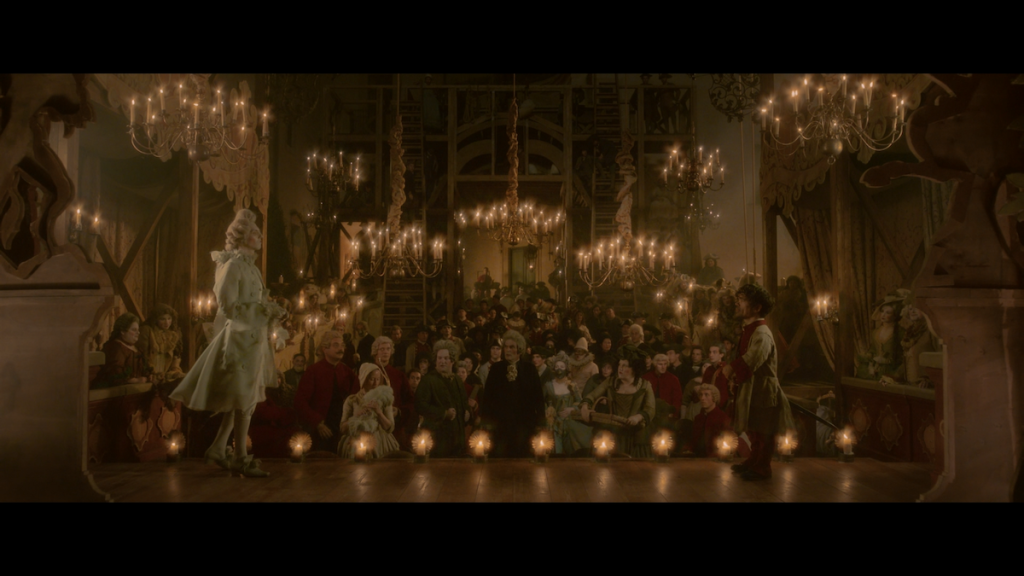 Order your Blu-ray from Amazon
Award-winning director Joe Wright envelops moviegoers in a symphony of emotions with music, romance, and beauty in Cyrano, re-imagining the timeless tale of a heartbreaking love triangle. A man ahead of his time, Cyrano de Bergerac (played by Peter Dinklage) dazzles whether with ferocious wordplay at a verbal joust or with brilliant swordplay in a duel. But, convinced that his appearance renders him unworthy of the love of a devoted friend, the luminous Roxanne (Haley Bennett), Cyrano has yet to declare his feelings for her — and Roxanne has fallen in love, at first sight, with Christian (Kelvin Harrison, Jr.). – Synopsis via Universal Pictures UK
CYRANO is directed by Joe Wright and based on the musical by Erica Schmidt. She wrote the screenplay and based it on the 1897 play Cyrano de Bergerac. Wright has directed some incredible films such as THE SOLOIST, ATONEMENT, and DARKEST HOUR.
Cast
Peter Dinklage as Cyrano de Bergerac
Haley Bennett as Roxanne
Kelvin Harrison Jr. as Christian de Neuvillette
Ben Mendelsohn as De Guiche
Bashir Salahuddin as Le Bret
Monica Dolan as Marie
Joshua James as Valvert
Anjana Vasan as Sister Claire
Ruth Sheen as Mother Marthe
Mark Benton as Montfleury
Richard McCabe as Priest
Peter Wight as Ragueneau
Tim McMullan as Jodelet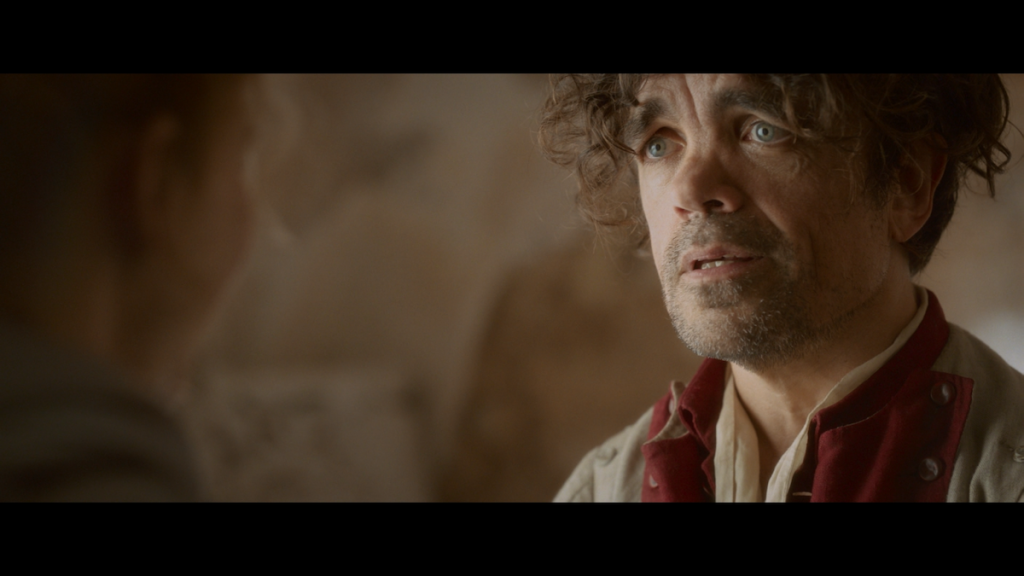 VIDEO QUALITY
The video is a 1080p AVC presentation that looks stunning. The details in closeups are remarkable with hairs and facial lines having a crisp look. Dinklage's lack of shaving and tired look is prominent every time he is on screen. Textures in clothing as well as the stage makeup during the movie's stage play scenes stand out as well. The film has been captured digitally and the images are clean but the video has been made to look like old school film. There is a beige/yellow tone added as well to further make the film fit into the period. The skin tones are warm and natural.
AUDIO QUALITY
The audio is a DTS-HD Master Audio 7.1 mix and, aside from a mix with overhead channels, it is perfect for a musical. It is robust and almost commanding. All of the channels are utilized with immersive sound in the music and effects. The singing is clear and has a "live" sound that strays from the traditional way of numbers in this type of music. Swords clanging and even the footwear on the characters moving around the screen are strong. Ambient and environmental sounds are excellent; rounding off this already superb mix. The dialogue is prioritized properly and clean.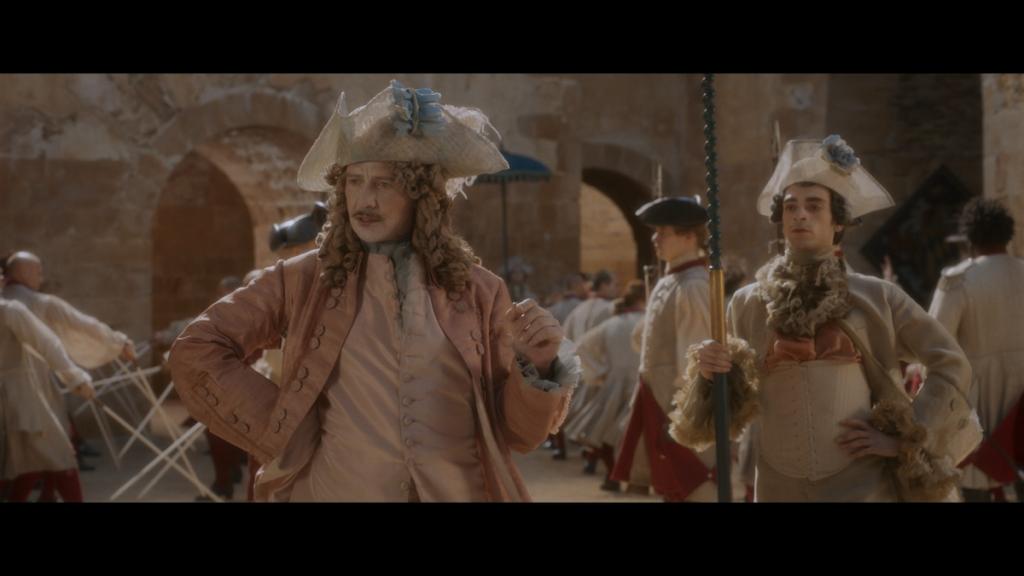 SUPPLEMENTS & PACKAGING
-An Epic Adventure: The Making of CYRANO: This featurette focuses on how the project got off the ground from inception to screen.
Disc Details
3-Disc Set w/ 1 Blu-ray and 1 DVD
Digital Copy
Slipcover Included
Running Time
124 mins
Edition Ratings
Rated PG-13
Region Coding
Region Free
Video Resolution
1080p AVC MPEG-4
Aspect ratio: 2.39:1
Audio Mixes
English DTS-HD Master Audio 7.1
French DTS 5.1
Subtitles
English SDH
French
Spanish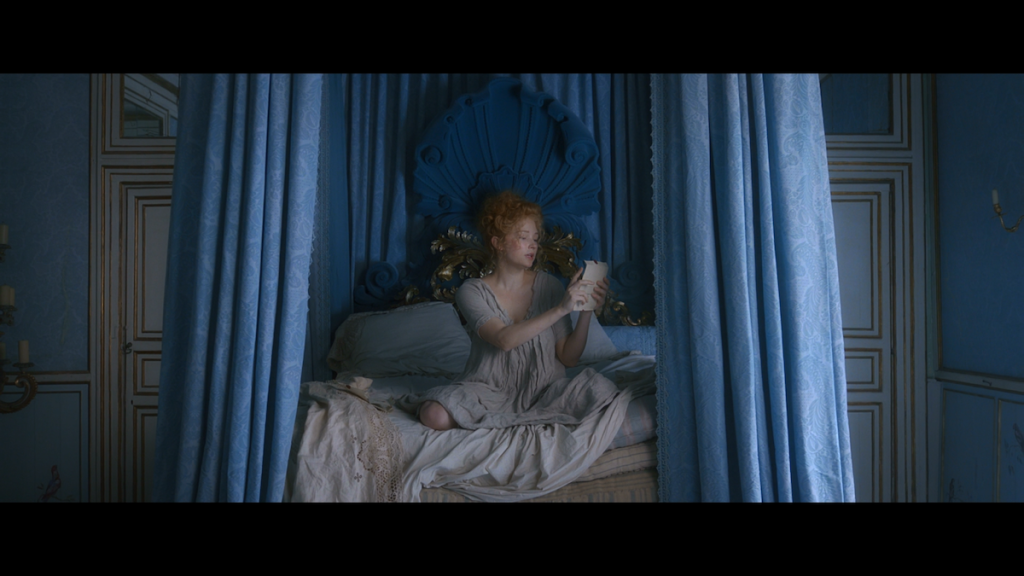 THE BOTTOM LINE
With Erica Schmidt's play, Joe Wright has created a lovely film. The music helps to tell the story and the chemistry in the cast is very nice. As for the disc, the video is perfect in the Blu-ray format. I know I said that the audio is perfect for a musical but it is perfect for a mix in general. There is only one bonus feature but the information entertains. I highly recommend picking this one up.