THE EXORCISM OF GOD is a 2021 American-Mexican supernatural horror legal drama film directed by Alejandro Hidalgo and starring Will Beinbrink and María Gabriela de Faría.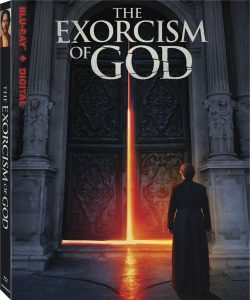 THE MOVIE:
The film follows Father Peter Williams, that is an American exorcist. Father Williams hides a shocking secret: that he is possessed by a demon that he's trying to expel. Father Williams has devoted his life to charity work in a small town in Mexico. But eighteen years later his dark secret has decided to make a return to possess a girl and unleashing a deadly virus. Now, Father Williams must decide to either save his own life or saving the people he loves most in this final battle of evil that is within him.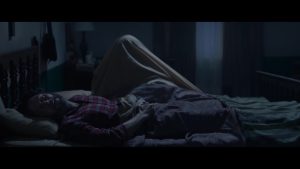 VIDEO/AUDIO QUALITY:
The video and sound for this very well done and much like a lot of the other films in this horror/exorcism genre. It had all the dark and spooky visuals and tones that happen in the darkness of night. The creepy exorcism scenes were defiantly the parts of the film that the crew behind the scenes wanted to make right, which is what the goal is in these kind of films.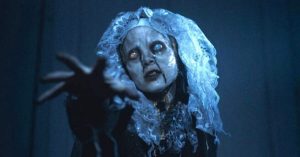 Disc Details:
Bluray Disc
Digital Copy
Bonus Features:
Deleted Scenes
Deliver us towards evil: Making "The Exorcism of God"
"Orchestrating Fear" Featurette
Running Time:
99 Min.
Edition Ratings:
Rated R
Region Coding:
Region A
Video Resolution:
Resolution: 1080p High Definition
Audio Mixes:
English
Subtitles:
English
Spanish