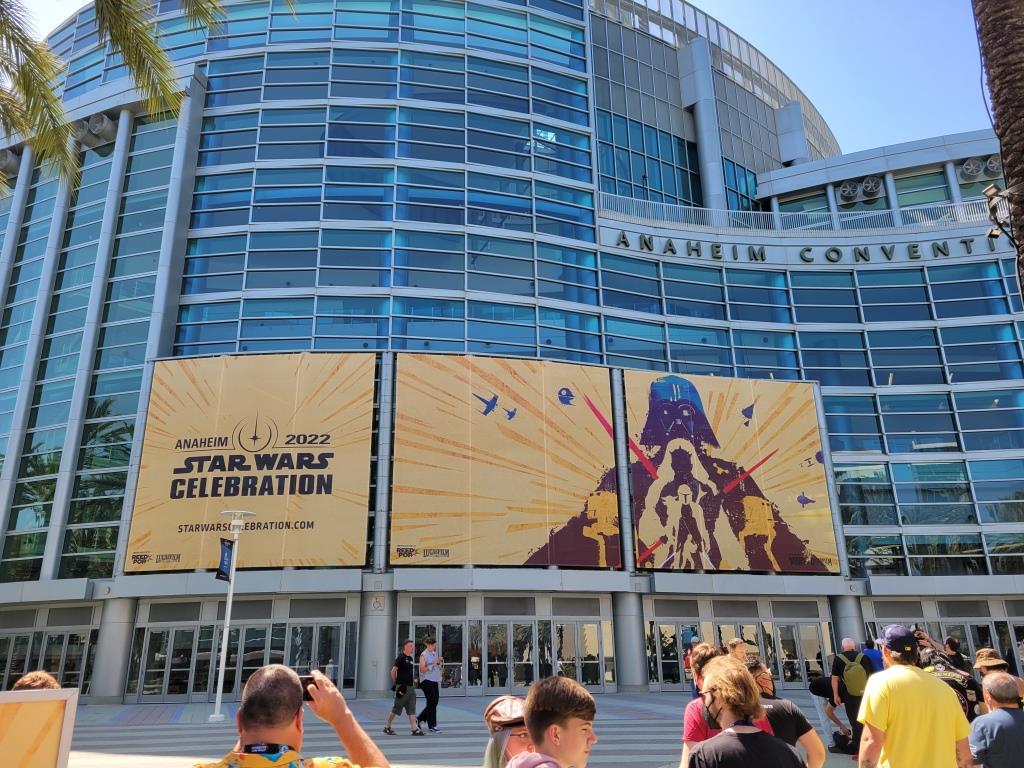 After an almost three year break from conventions Star Wars Celebration was back in business; this time returning to the Anaheim Convention Center right across the street from Disneyland and Galaxy's Edge. Unlike other comic cons that feature an extremely wide array of fandoms Star Wars Celebration, as the name implies, bring together fans for a four day showcase of all things Star Wars related.
At conventions there are usually a few breakaway things to do that are so unique that they require a special callout. At Celebration I felt there were two of these. First up was a surprise pop-up exhibit called the Mandalorian Experience while the second was the Rancho Obi-Wan exhibit which aptly enough was titled Boba Fett to Bo-Katan: The Evolution of the Mandalorians.
So what was so special about both of these exhibits.
The Mandalorian Experience
A surprise announcement during the Lucasfilm Showcase panel on Thursday; Jon Favreau and Dave Filoni let a crowd full of fans know that they had secretly packed up set props and costumes from the Mandalorian, Book of Boba Fett, and Ahsoka sets that were currently being used for filming and set up an installation in the convention center. Once announced fans had sign-up for time slots through the app in order to get into the exhibit with a standby line reaching a near three hour wait.

Once inside there were a wide array of set pieces and costumes including miniature model ships used for filming flight scenes and plenty of costumes and weapons from the array of three shows. Some of the costumes included The Armorer, Dar Trooper, Ahsoka, Cad Bane, Bob Fett, Bo-Katan, Fennic Shand, Black Kresantan, and Moff Gideon to name a few. The centerpiece items however were the throne room from Jabba's Palace and the full size Mandalorian Naboo ship from Season 2, though ultimately my favorite item was the Ahsoka Tano lightsaber set.

Rancho Obi-Wan
https://ranchoobiwan.org/
Rancho Obi-Wan also returned to Celebration taking up a room in the collecting area of the convention center with a showcase that aptly featured Mandalorians and titled Boba Fett to Bo-Katan: The Evolution of the Mandalorians. The exhibit showed of a wide array of collectibles, toys, art, memorabilia, and artifacts all related to Mandalorians. Everything could be seen there including action figures, NERF guns, fan art, and even an Olly Moss Empire Strikes Back poster.
For those that don't know Rancho Obi-Wan is a Nonprofit Public Benefit Corporation that serve the public through the collection, conservation, exhibition and interpretation of Star Wars memorabilia and artifacts. It houses the world's largest Star Wars memorabilia collection and its mission is to inspire people by showcasing the collection and promoting a warm, joyous, inclusive environment for a fun, authentic fan experience.