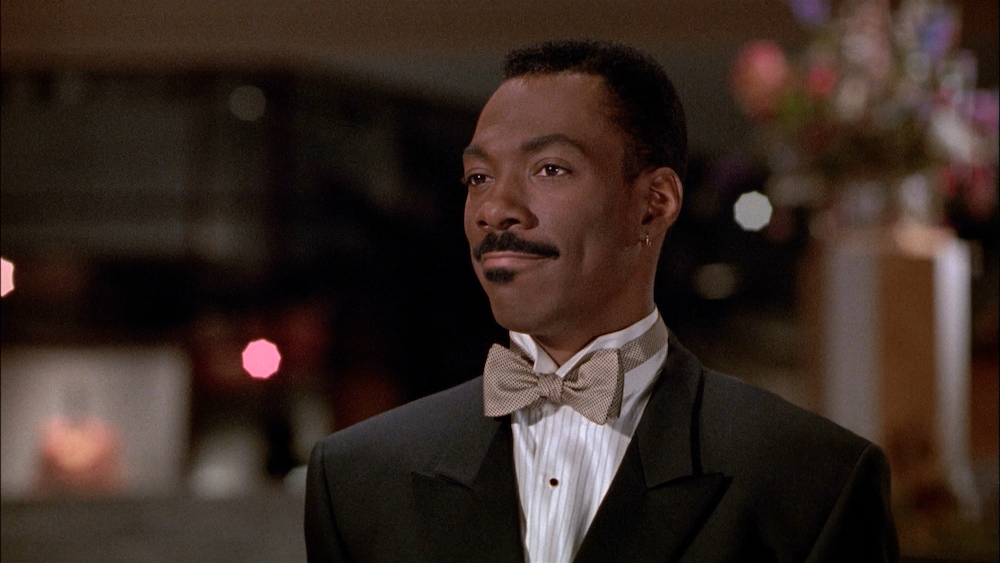 New York marketing exec Marcus Graham is a wolf in chi? clothing, a ladies' man dedicated to life, liberty, and the happiness of pursuit. But what goes around comes around in Eddie Murphy's clever romantic comedy Boomerang. Murphy, in a performance loaded with his trademark charm and wit, is suave go-getter Graham. If you've got the curves, he's got the angles…until he meets a smart, stylish woman who treats men the same way he treats women. How Graham copes with the experience and what he learns from it spark this entertaining romp. Catch a Boomerang – it's great fun! – via Paramount Pictures
BOOMERANG is a 1992 comedy film that is directed by Reginald Hudlin. He is best known for directing movies like THE LADIES MAN and THE GREAT WHITE HYPE. The cast has a lot of talent who were huge then or about to launch their careers. It is a comedy but there are also some heavy, dramatic plot points.
Cast
Eddie Murphy as Marcus Graham
Robin Givens as Jacqueline Broyer
Halle Berry as Angela Lewis
David Alan Grier as Gerard Jackson
Martin Lawrence as Tyler Hawkins
Grace Jones as Helen Strangé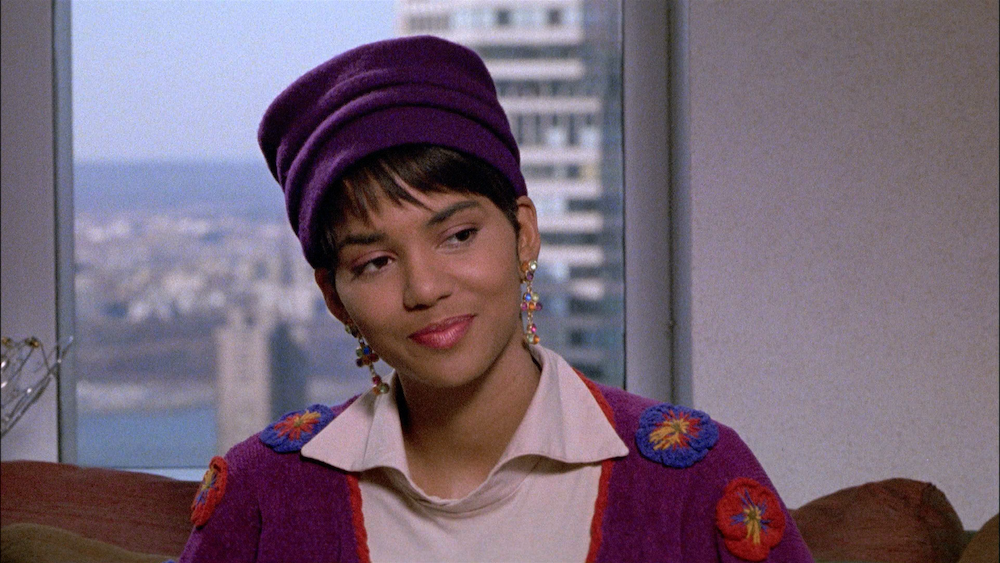 VIDEO QUALITY
The video is a 1080p AVC presentation and there is a mix of quality in the transfer. The first thing worth mentioning is that the video has been cropped from the original 1.85:1 to a 1.78:1 aspect ratio. This is most likely to work with the variety of streaming services that have their guidelines with it comes to the size of the images on a screen. The details are decent with the textures of clothing and the decor of the various scene settings. However, the lighting makes things softer overall due to the majority of indoor scenes. The contrast is strong with definitive lines and clean images. As for the color, the reds are the standout and are brilliant. Skin tones are warm and natural.
AUDIO QUALITY
The audio is a DTS-HD Master Audio 5.1 mix that has a solid sound for its first time in this format. The track is dialogue heavy so the center channel does the most work. It is layered well with the music and score. The music has some nice LFEs and the brings back some classics. Also, the dialogue is clear and prioritized well.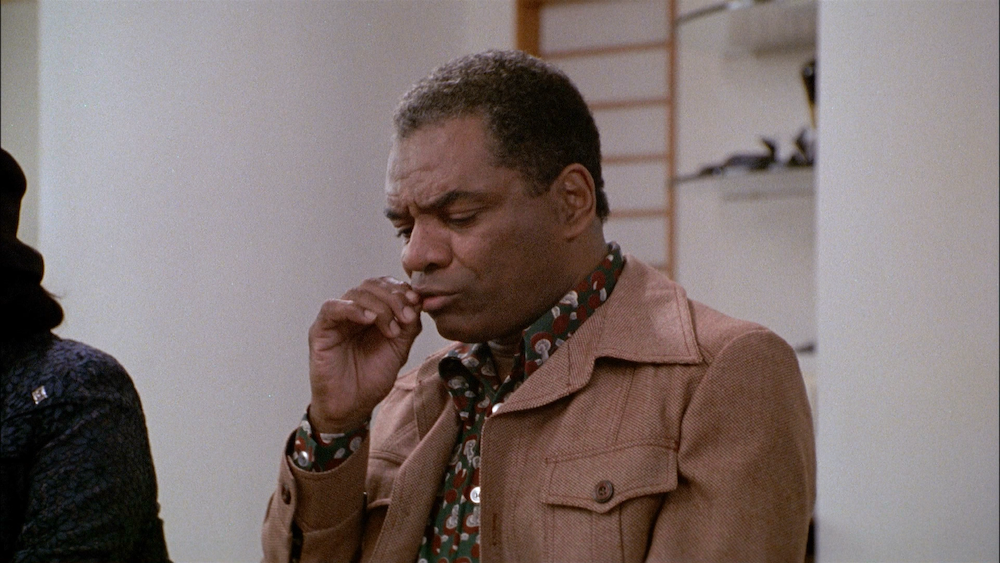 SUPPLEMENTS & PACKAGING
-Audio Commentary: with Reginald Hudlin
-Deleted and Extended Scenes: with optional Director's Commentary
Disc Details
1 Blu-ray
Running Time
117 mins
Edition Ratings
Rated R
Region Coding
Region Free
Video Resolution
1080p AVC MPEG-4
Aspect Ratio: 1.78:1
Audio Mixes
English DTS-HD Master Audio 5.1
German Dolby Digital 2.0
French Dolby Digital 2.0
Japanese Dolby Digital 2.0
Subtitles
English
English SDH
German
French
Japanese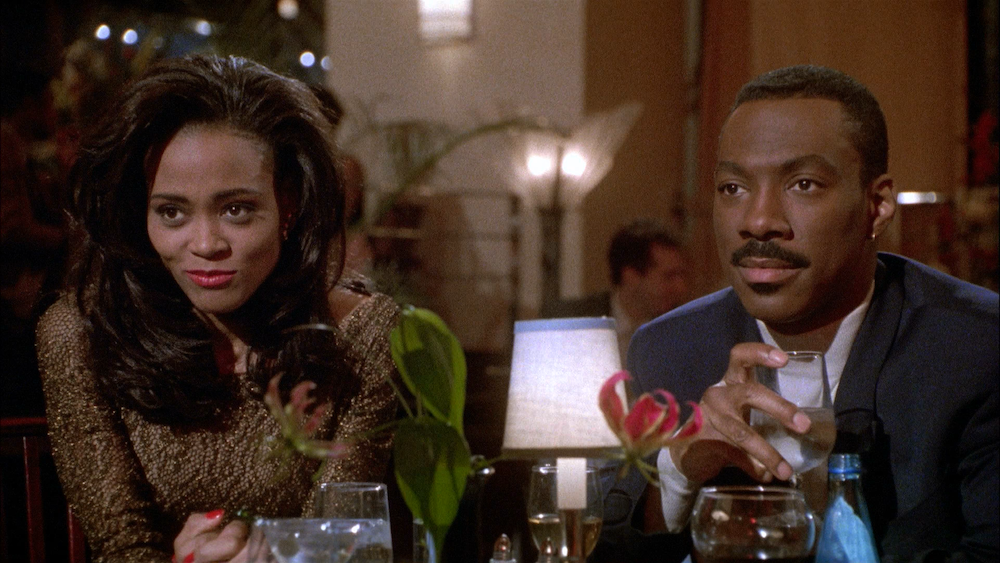 THE BOTTOM LINE
BOOMERANG has never looked or sounded better. The soundtrack takes me back to 1992 and hearing this in an HD format is excellent. The audio and video are both well done but the music gives a slight edge over the video. The extras are about what I was expecting with it having that nostalgia but isn't a blockbuster release. That being said, I think it is a good addition to Paramount's catalog and this one to pick up.