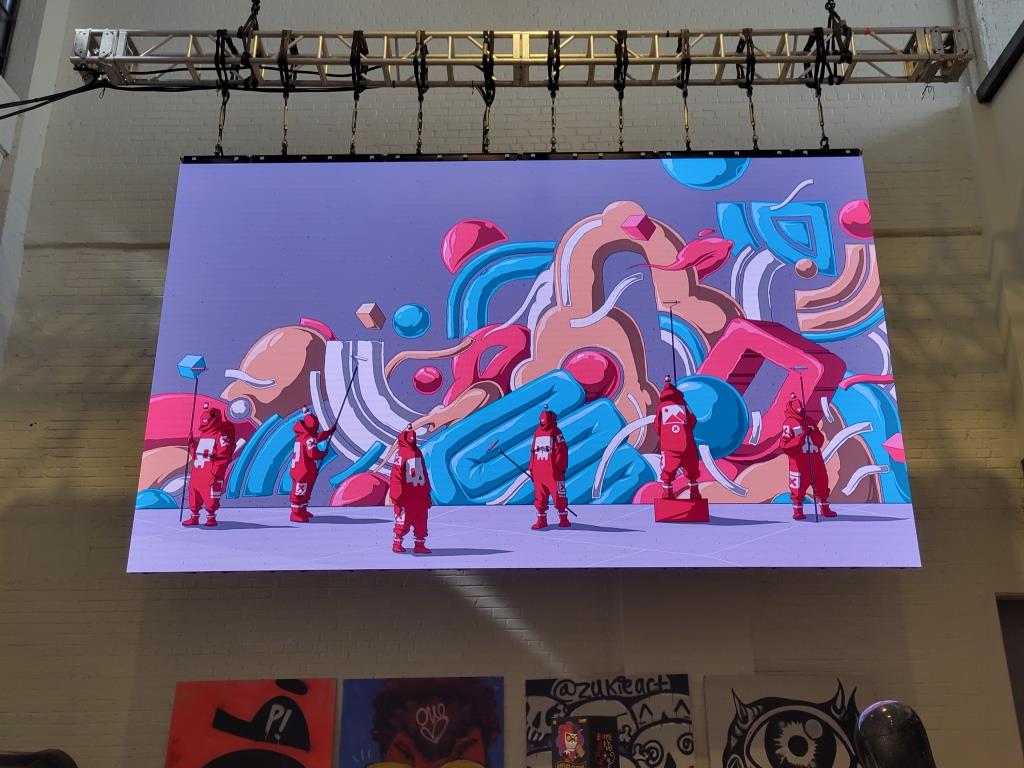 After a two year hiatus Clutter magazine retuned with their Five Points Festival this time to Brooklyn's Zero Space. While a bit scaled back from the 2020 show the show still delivered on its promise of a celebration of all things indie from designer toys, street art, tattoos, and craft food and beer. Also returning was a live painting contest with artists going head to head designing and painting a piece on the spot and Dunny Shows.
At its heart Five Points Festival is still mainly focused on designer toys. For those unfamiliar and those who need a reminder designer toys are art toys or collectible usually created using ABS, vinyl, resin, and other materials and made by independent artists and in very small runs. There are many different styles of designer toys including Sofubi, Kaiju, Customs, blind boxes, and blanks to name a few but unlike massed produced toys found in big box stores designer toys are mainly intended as display collectibles rather than for their playability.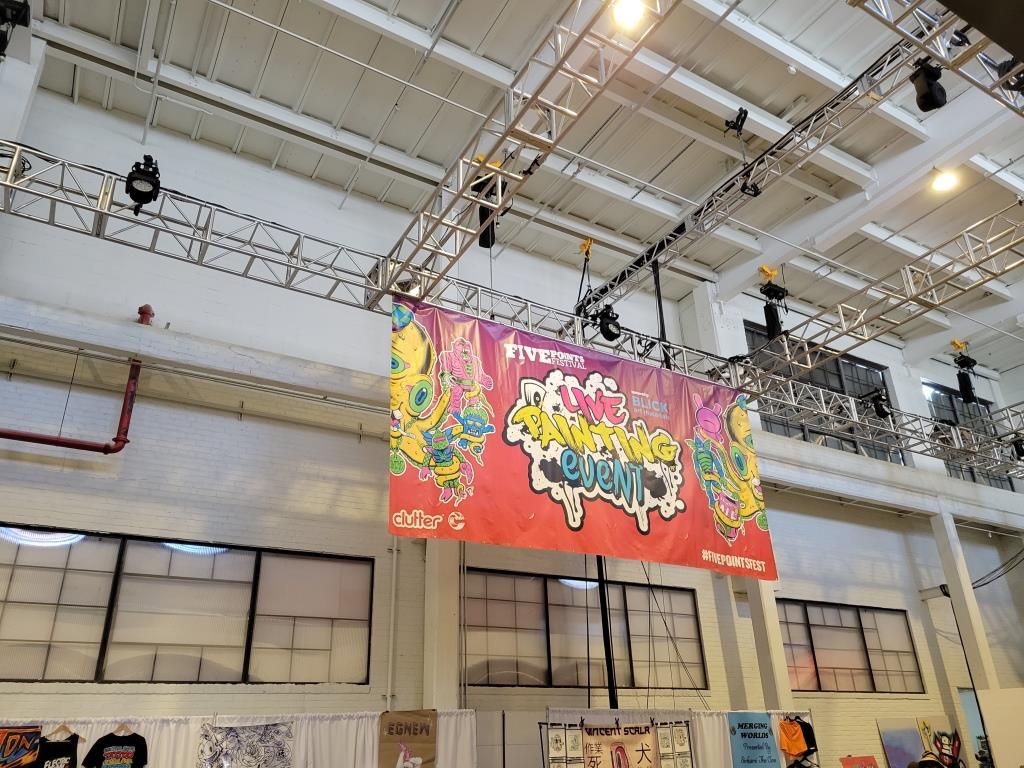 Throughout the year Clutter Magazine collaborates with the premier artists and companies in the designer toy space. This allows them to continue curating a very focused show that continues to draw faithful attendees and hopefully 2022 can see a greater expansion and evolution of the show. Follow the Five Points Festival (here) and Clutter Magazine (here) throughout the year.

Below are some of the exhibitors that attended Five Points Festival.

Clutter Studios

Super7
https://super7.com/

Toy Tokyo
https://www.toytokyo.com/

Duggal Gallery
https://duggalgallery.com/

Tara McPherson // The Cotton Candy Machine
www.thecottoncandymachine.com

Martian Toys
https://martiantoys.com/

Stormy Vault
https://www.stormyvault.com/

Nugglife
https://www.nugglifeny.com/

My Plastic Heart
https://www.myplasticheart.com/

Tokidoki
https://www.tokidoki.it/

Rampage Toys
https://rampagetoysandart.bigcartel.com/

Concrete Jungle
https://concretejunglestudio.com/

All Nighter Productions
http://www.upallnightstudio.com/

Creeping Death Robot Club
http://www.creepingdeathrobotclub.com/

Daniel Johnston
https://www.hihowareyou.com/

Plastic Pizza
https://www.theplasticpizza.com/

5thTurtle Shop
https://5thturtleshop.com/

Dom Draven
https://domdraven.com/

Ebb N' Flow
www.ebbnflow.design

Evil Ghosty
https://www.evilghosty.com/

Heartbat Studio
https://www.etsy.com/shop/heartbatstudio

Nekosatsu Toys
https://nekosatsutoys.bigcartel.com/products

Zimot
https://zimot.co/

Serg and Destroy
https://serganddestroy.bigcartel.com/products