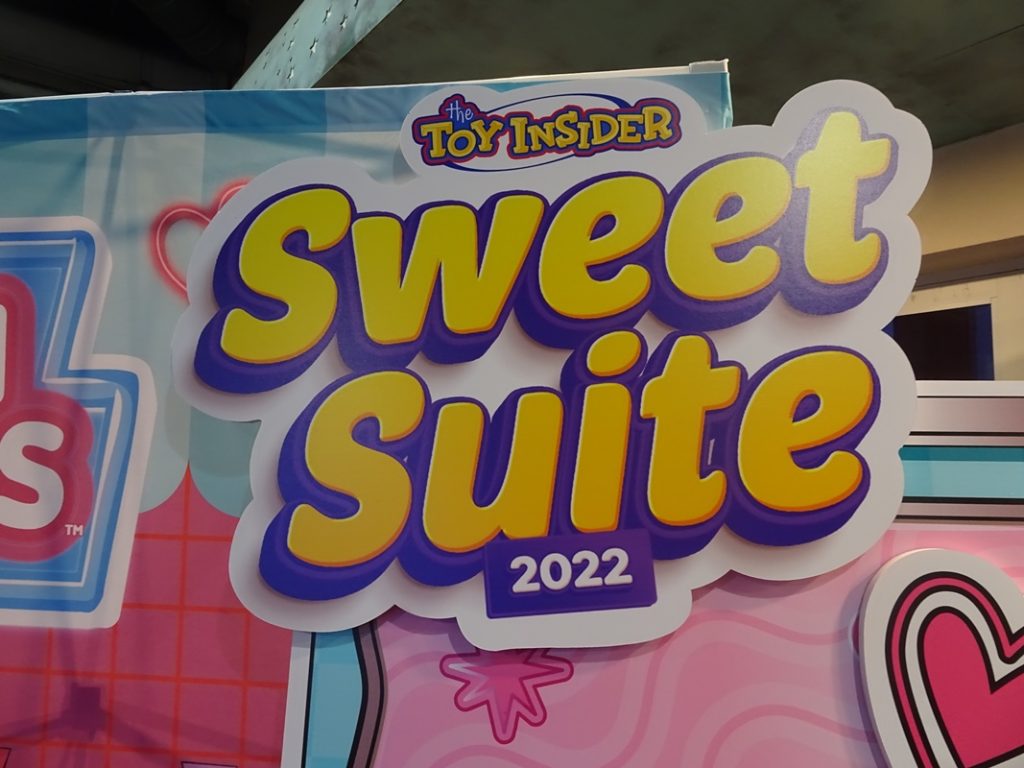 Sweet Suite was back in person at Pier 60 in New York for a night of fun and play. The industry show put on by The Toy Insider brings together top companies with media and influencers for an interactive night of fun and games with companies showing off their newest toys, collectibles, and games. Sweet Suite has begun to really attract my attention as the amount of companies that have a higher level of collectability has increased with not only regulars like LEGO, Hasbro, Mattel, and Playmobil attending but others as well such as Nintendo, McFarlane, Funko Games, and The Noble Collection. With no in person Toy Fair since 2020 Sweet Suite and TTPM are really great ways to connect with companies to see their newest products.

The Toy Insider is a perfect resource for researching and finding reviews of toys, technology, and entertainment. With their years of experience The Toy Insider posts reviews of products throughout the entire year assessing products through a tested review process that includes quality, price, and playability. Additionally twice a year they put out gift guides for Summer and Holiday. Simply put The Toy Insider knows play. You can follow them through all forms of social media as well: Twitter, Instagram, YouTube, and Facebook.

There were plenty more companies to see at Sweet Suite this year but I'm going to focus on ones that were displaying a bit more relevant products. That said Nintendo had a really nice display with plenty of Switch's and games along with Playmobil who will be debuting a Knight Rider KITT set in the next few weeks. Exploding Kittens were also at the show with their new game Mantis.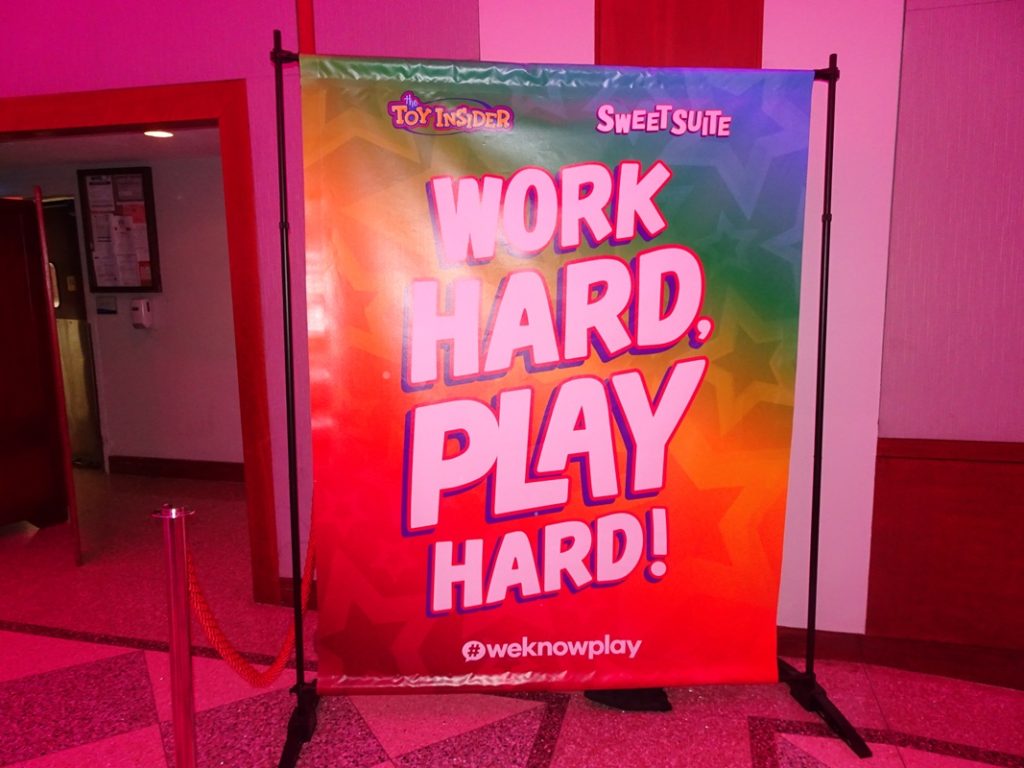 Funko Games
https://funkogames.com/
Funko Games' main focus at Sweet Suite was the release of their new collectible game Disney Kingdomania, a fairly fast paced game where your goal it to patch up glitches inside a made up video game experience. The first series contains 40 different characters across the Disney and Pixar universe. The blind bag (or in this case ball) contains two characters which will allow for a solo play through but once you start expanding you can play as two players. Additionally there are chase 'glitched' versions of characters featuring translucent orange accents which players can be found in the game balls.

Additionally on display were a host of regular new and popular board games including Rear Window, E.T. The Extra Terrestrial, and Big Thunder Mountain. Check out Hi-Def Ninja's running thread for more details about each of these and plenty more Funko Games.
 
The Noble Collection
https://www.noblecollection.com/
https://bendyfigs.com/
Collectibles from many licensed brands including Batman, Harry Potter, Lord of the Rings, and more

The Noble Collection produces some of the most intricate and details collectibles across a wide array of properties including Harry Potter, Game of Thrones, DC, Lord of the Rings, Jurassic Park, Universal Monsters and more. Their products range from prop replicas, toys, stationary, jewelry, and some amazing chess sets.

Since Sweet Suite is a bit of a younger crowd The Noble Collection were mainly on hand showing off their BendyFigs collection of toys. These figures are a really good gateway into collecting for the younger children, the figures are really good for display but as the name suggest the figures do bend through an internal wire so that they can be posed. The figures are however also built with durability in mind so that they can be played with as well. There are already a huge array of figures from many franchises including DC, Harry Potter, Game of Thrones, Star Trek, Universal Monsters, Chucky, Minions, Lord of the Rings, Spongebob, and even Gremlins. Check out the whole series from the link above.

LEGO
https://www.lego.com/en-us
LEGO was on hand showing off a bit of a wide variety of all their sets from Friends. City, and Dots to their Ideas Jazz Quartet and Starry Night, Botanical Succulents, and the Ultimate Collector Series Star Wars Luke Landspeeder. The newest figure on display was the Horizon Forbidden West: Tallneck.

McFarlane Toys
https://mcfarlane.com/
As the producer of the DC figures line McFarlane really produces some great figures and with the new Black Adam movie coming they were on hand at Sweet Suite to showcase the new line-up. Along with McFarlane's Spawn there were also a display of figures form their other properties including My Hero Academia, Warhammer 40,000, The Legend of Vox Machina, and the Disney Mirrorverse figures.  

Disney Trivia by Playmonster
https://www.playmonster.com/product/the-magical-world-of-disney-trivia/
Playmonster, a toy and games company, was on hand showing of their The Magical World of Disney Trivia game. A bit like trivial pursuit you need answer questions from each color before you get to the finish line. Unlike Trivial Pursuit there are no specific categories to each color, additionally there are special cards just for kids so even the youngest Disney fan can play. The game also comes in a unique box and board with original Disney and Pixar sketch art making it a nice display piece when not in use.