Throughout the years Bottleneck Gallery has catered to a wide swath of fans and collectors of pop culture prints, fine art statues, pins, and to hobby specific gear through Baroque Portfolios.

With Axon, the team at Bottleneck Gallery are hoping to provide new and veteran collectors and outlet to purchase fine art and fine art collectibles. By providing interesting releases Axon's goal is to create a more inclusive art community for artists, fans, and collectors.

Sign up for the Axon newsletter to keep up with all of their upcoming releases and announcements.
Axon are opening their digital doors with their inaugural release from the stencil wizard himself, Roamcouch! Roamcouch's newest edition, When You Wish Upon a Star – Trevi, is one of his most complicated pieces, coming in at an impressive 33 layers for the standard edition.

Roamcouch's print will be available for purchase on Thursday (3/9) @ 12PM ET on Axon's homepage, AxonGallery.com!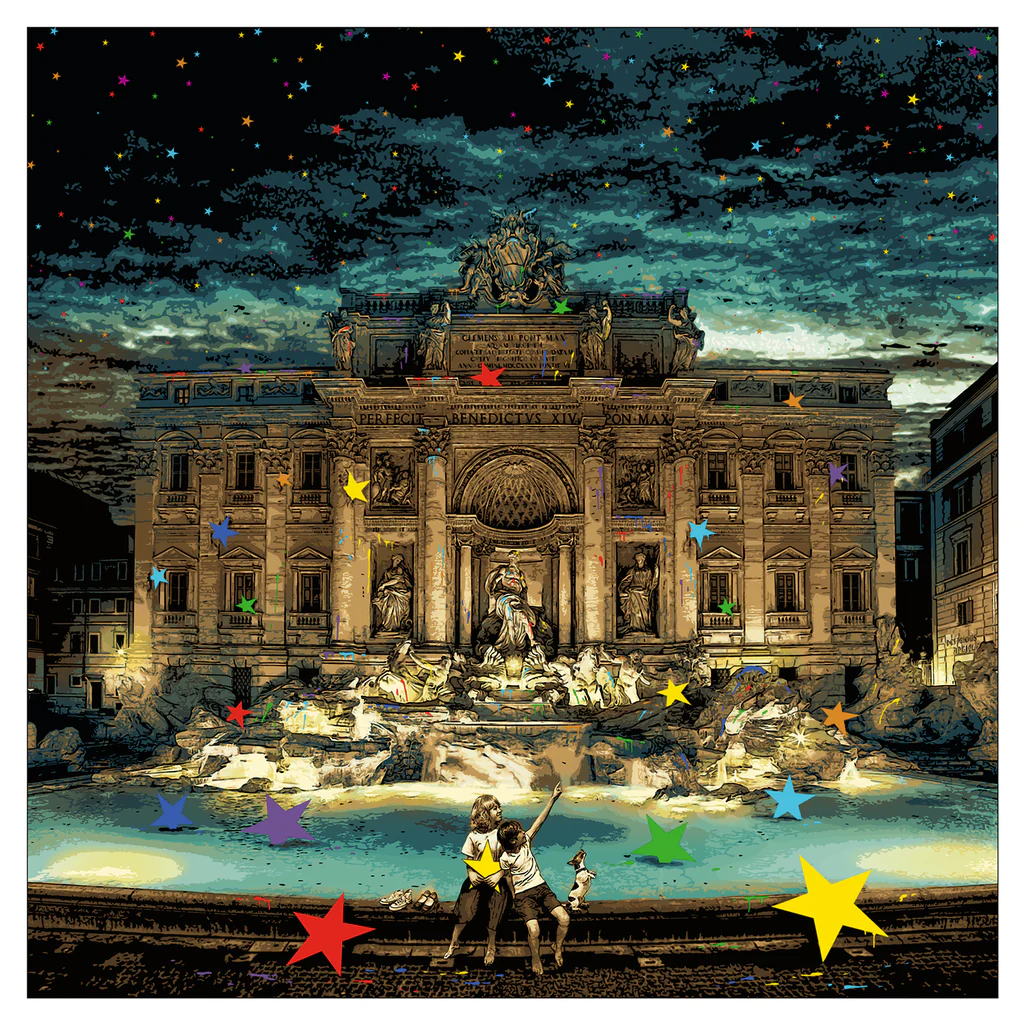 When you wish upon a star – Trevi by Roamcouch
33-color screen print
24 x 24 inches
Signed and hand-numbered edition of 100
$300
When you wish upon a star – Trevi – Hand-Embellished by Roamcouch
33-color screen print
24 x 24 inches
Signed and hand-numbered edition of 10
$650
Each print is uniquely hand-embellished
When you wish upon a star – Trevi – Mono by Roamcouch
18-color screen print
24 x 24 inches
Signed and hand-numbered edition of 50
$350
When you wish upon a star – Trevi – Mono – Hand-Embellished by Roamcouch
18-color screen print
24 x 24 inches
Signed and hand-numbered edition of 10
$650
Each print is uniquely hand-embellished