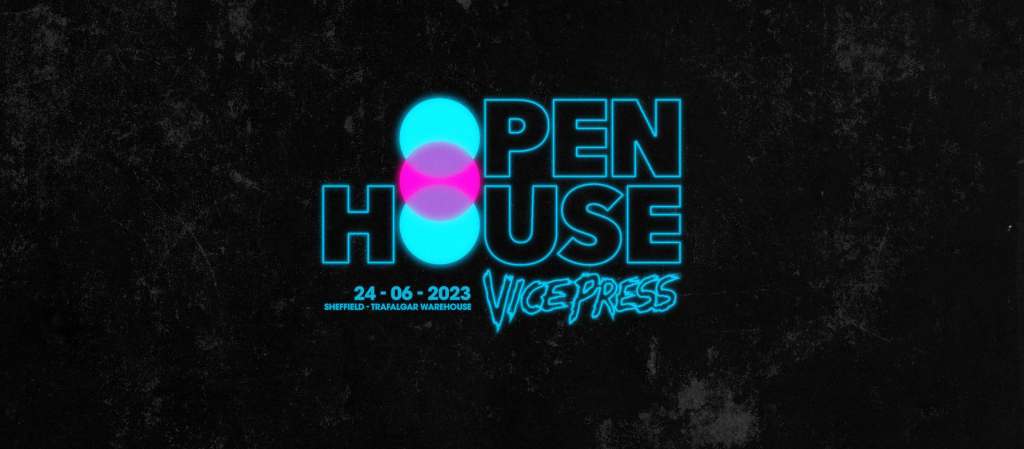 Way back in 2019 Vice Press opened the doors to our old office for the very first Vice Press Open House. We had a great time, with over 200 people turning up on the day, checking out prints and chatting. We did plan to run one every year, then a funny thing happened that prevented us from arranging large gatherings…
Since then we have been thinking about how we could make Open House bigger and better. We have moved offices to a new unit, and while we love it, it isn't the best place to hold a gathering, especially if the same volume of people turn up. So we have hired a dedicated event space in the centre of Sheffield called Trafalgar Warehouse, a 1930's industrial space – WITH A BAR! With all of that extra space we thought, why not invite a bunch of our friends, too?
With that, Open House has turned into a mini poster and art print convention and social, which will be held on the 24th of June 2023 from 11am until 6pm.
To help things run as smoothly as possible, and as Trafalgar Warehouse has a 300 capacity, the event will be ticketed. Tickets will cost just £10 each which will go towards hiring the venue, subsidising the space for guests and also include a goodie bag with a few freebies which we will announce closer to the time.
We will be announcing guests over the next few weeks, with tickets available on Friday the 31st of March at 6pm at www.Vice-Press.com.
The event is open to all ages, but due to limited spaces, there is only one standard ticket tier.
We would be very grateful for any coverage and promotion you could provide across your websites and social media presence. Our social media accounts are @vicepressnews and we are using the hashtag #vicepressopenhouse.
If you would like any more information, quotes or soundbites, please do let us know and we would be thrilled to provide this. More images and logos can be found here – https://we.tl/t-TcUTY31CLp
We can't wait for everyone to be able to get back together. This is something we have been looking forward to for a long time and who knows what Open House will evolve into over the future!
– Matt, James and the Vice Press Team.
Who are Vice Press?
Based in Sheffield, U.K and founded in 2015 by James Henshaw and artist Matt Ferguson, Vice Press are dedicated to producing new and unique, limited edition and officially licensed art prints, movie posters, clothing, pin badges and collectibles from cult titles, modern classics and new releases in film, T.V, comics and games.
We work with like-minded artists, printers and manufacturers from across the world to create original and distinctive, premium hand-crafted designs for fans like us to collect & display in their home.
You can find Vice Press on social media using the account @vicepressnews.