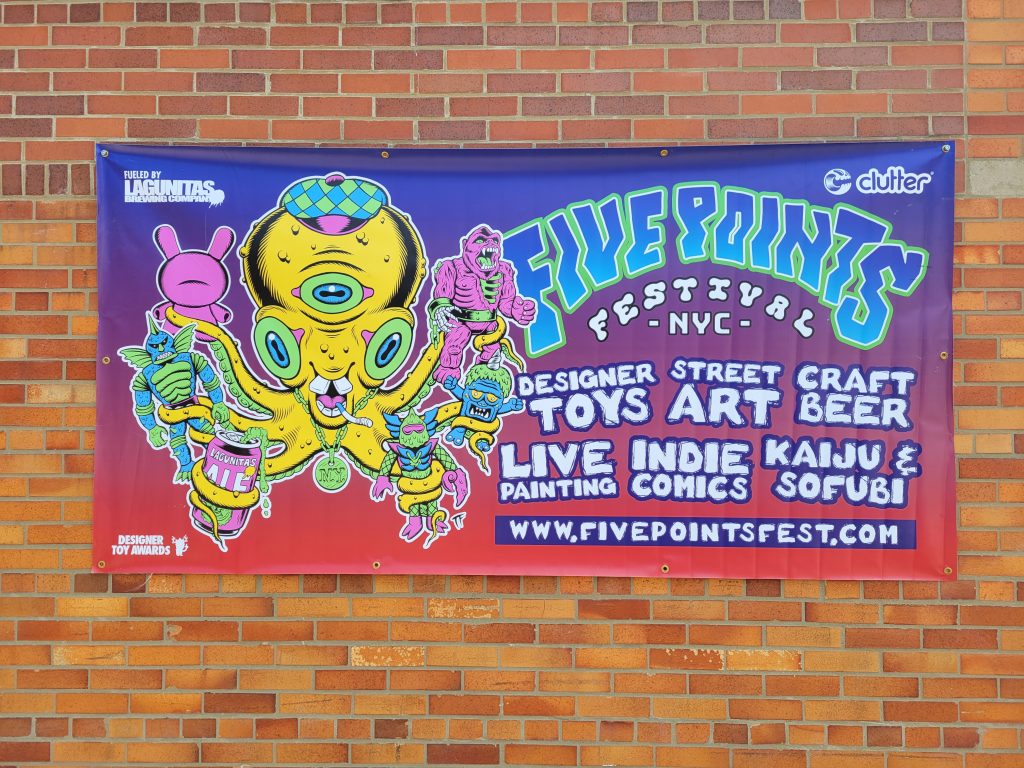 Clutter Magazine recently wrapped up another one of their Five Points Festivals. While billed as a designer toy show the yearly festival is much more than that; rather it is a celebration among a close knit community of artists and collectors and at times feels more like a large party than a strictly a toy and art convention and has an atmosphere that should be experienced . Five Points Festival not only features vendors selling designer toys, street art, and pins but is also a place where fans can get curated craft beers (with cans designed by top artists), tattoos, and even watch live painting contests.

Having attended every live event since its inaugural year Five Points Fest feels as though what may first be thought of as a show trying to find its niche is instead a curated event where while the overall festival has the same aesthetic year-to-year no two shows ever feel the same. This year that was made evident by the show having a larger Hip-Hop presence with the addition of a booth from the National Hip-Hop Museum and a celebration of the 40th anniversary of the First Hip-Hop movie, Wild Style.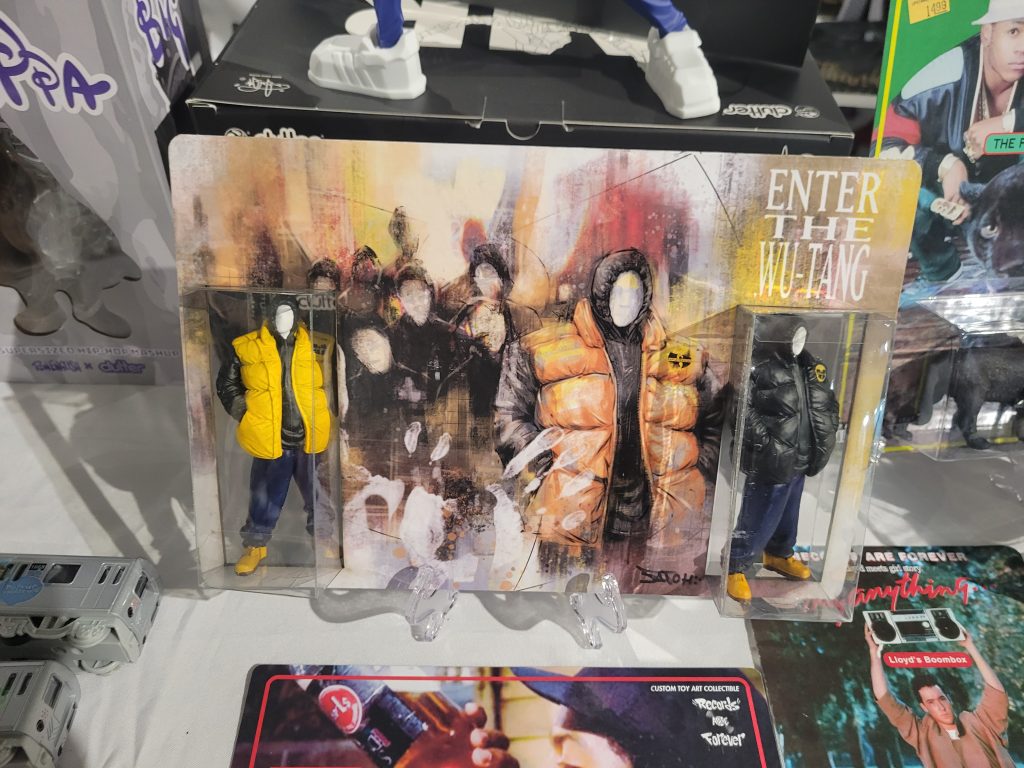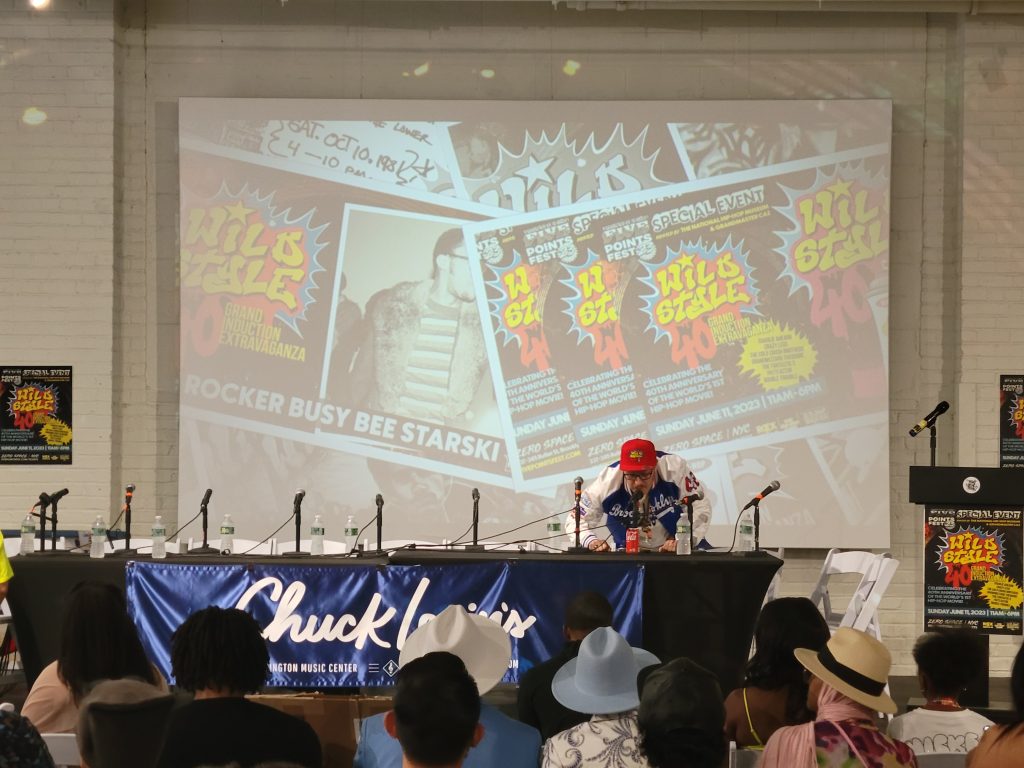 For the second year in a row the show found itself at ZeroSpace in Brooklyn; a small warehouse located in downtown Brooklyn, NY. While the floor is technically separated among exhibitors and an artist alley at its heart Five Points Festival is still mainly focused on designer toys. For those unfamiliar or those who may need a reminder designer toys are art toys or collectibles, that are unlicensed, and are created using ABS, vinyl, resin, and other materials and made very small runs. There are many different styles of designer toys including Sofubi, Kaiju, Customs, blind boxes, and blanks to name a few but unlike massed produced toys found in big box stores designer toys are mainly intended as display collectibles rather than for their playability.
That said the lines between the two can often be blurred with the various art styles all intermingled throughout the floor space. Since designer toys are for the most part low run unlicensed 'toy art' the difference between an exhibitor featuring designer toys and an artist often boils down to the art medium with artists alley artists favoring more traditional paintings while designer toy artists typically creating more resin and vinyl figures. Though at the end of the day both feature artists unique talent and expression.
While the tattoo area was not a new addition for the show this year Clutter partnered with GOOD LUCK NYC, a Brooklyn custom Tattoo studio specializing in tattoos inspired by the Japanese and Oriental tradition. GOOD Luck NYC offered on the spot tattoos featuring original tattoo flash art as well as specially designed flash art made just for Five Points! Additionally while there was less emphasis on craft food as in the past there was a continued collaboration with Kings County Brewing Company (KCBC) to bring back their artist brew can collaborations back to the show. The beers which included a Hazy IPA, a fruited Sour w/ Boysenberry, Plum & Black Raspberry brews featured artists, Czee13, Dead Beat City, Dragon76, Mumbot & Ron English.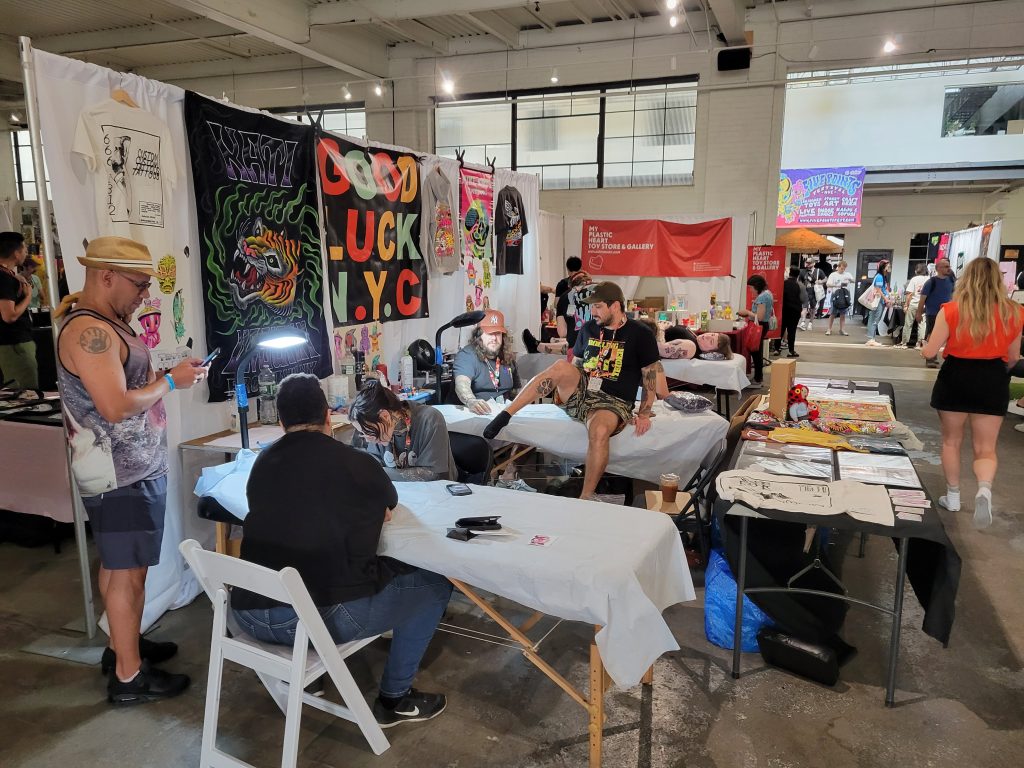 Finally another returning feature of the show was their live painting contest with artists going head to head designing and painting a piece on the spot.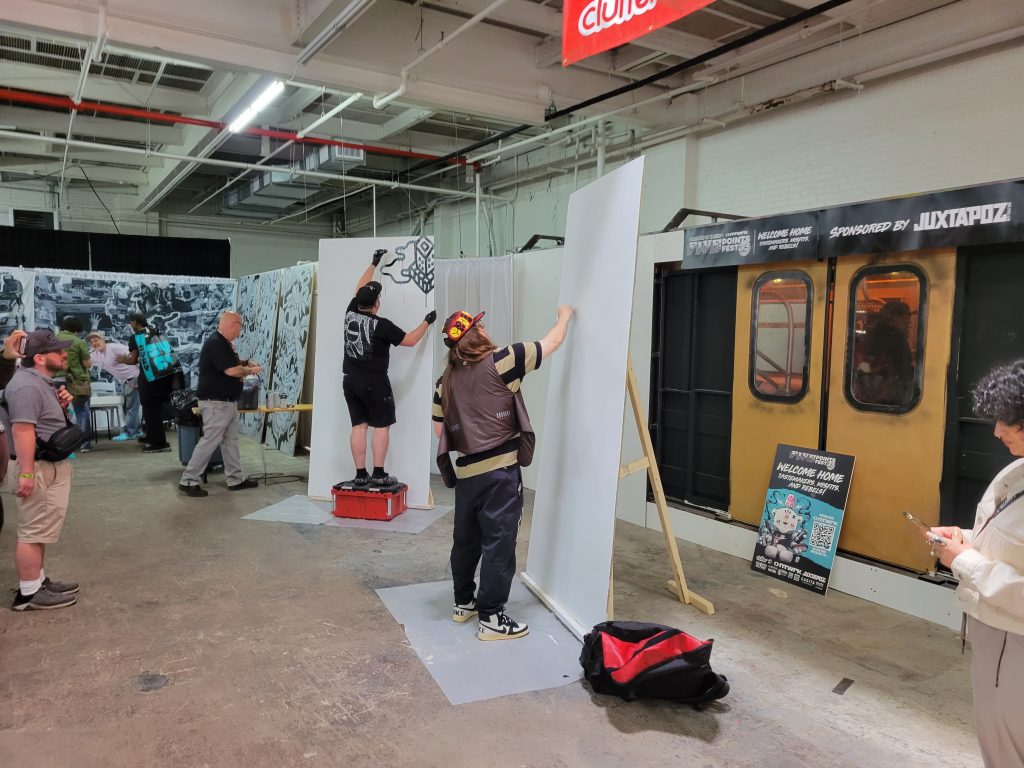 Throughout the year Clutter Magazine collaborates with the premier artists and companies in the designer toy space. This allows them to continue curating a very focused show that continues to draw faithful attendees. Follow the Five Points Festival (here) and Clutter Magazine (here) throughout the year.

While the amount of booths below is a bit long I feel splitting up the coverage between artists and exhibitors becomes increasingly more difficult as for the reasons mentioned above the lines between the two are oftentimes blurry. Because of that I am just providing a brief glimpse at many of the different sights seen over the two day festival with a link to the artists site so you can learn more about any artists that piques your interest.