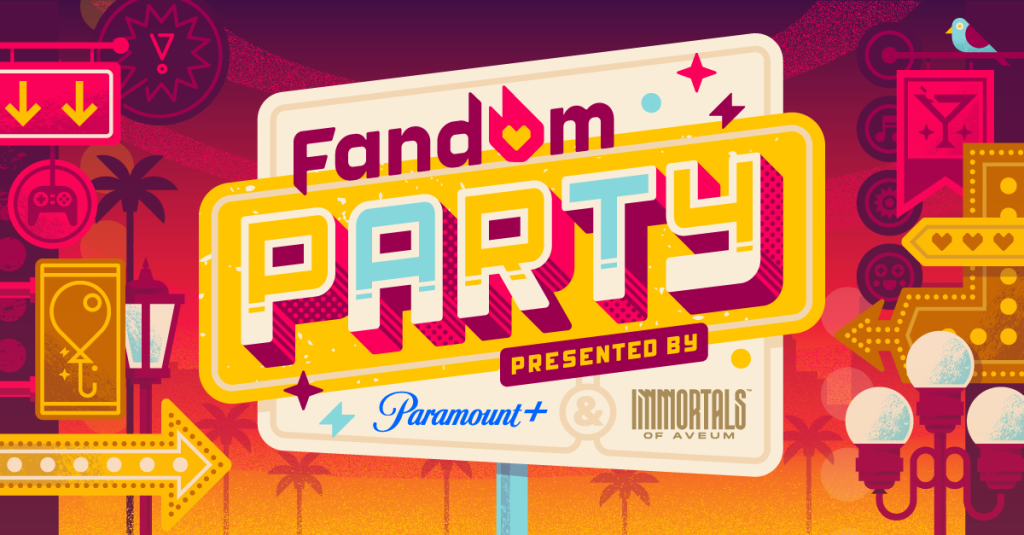 Fandom, the world's largest fan platform, is returning to San Diego to host its highly-anticipated annual event during the biggest fan convention of the year. Presented by streaming partner Paramount+ and gaming company EA, the sixth annual Fandom Party will take place at FLOAT at the Hard Rock Hotel on July 20 from 7:00 p.m. to 11:00 p.m. Guests will have the opportunity to immerse themselves in a variety of fan-first activations surrounding some of pop culture's biggest titles, including Paramount's Star Trek: Strange New Worlds, Yellowjackets and EA's upcoming video game release Immortals of Aveum, releasing this summer. 
But wait – there's more! Sponsor Z2 Comics is back with custom comic activations, as well as Pinfinity with a one-of-a-kind augmented reality collectible pin for party guests.
"Being in San Diego for our annual party during one of the largest global fan events is the pinnacle of the year for us at Fandom. It's a chance to celebrate the best in entertainment and gaming in fun and immersive ways with our fans and partners," said Perkins Miller, CEO of Fandom. 
Party-goers will enter "Fan Central," the epicenter of pop culture where Fandom will guide guests through an unforgettable night of curated and immersive experiences around their favorite IP's including interactive photo booths, an exclusive gaming activation, fun giveaways, an AR experience from partner Pinfinity – and so much more! 
Stay tuned for upcoming announcements with more details on ticket giveaways for Comic Con attendees, party activation details – and a pretty epic surprise musical performance!