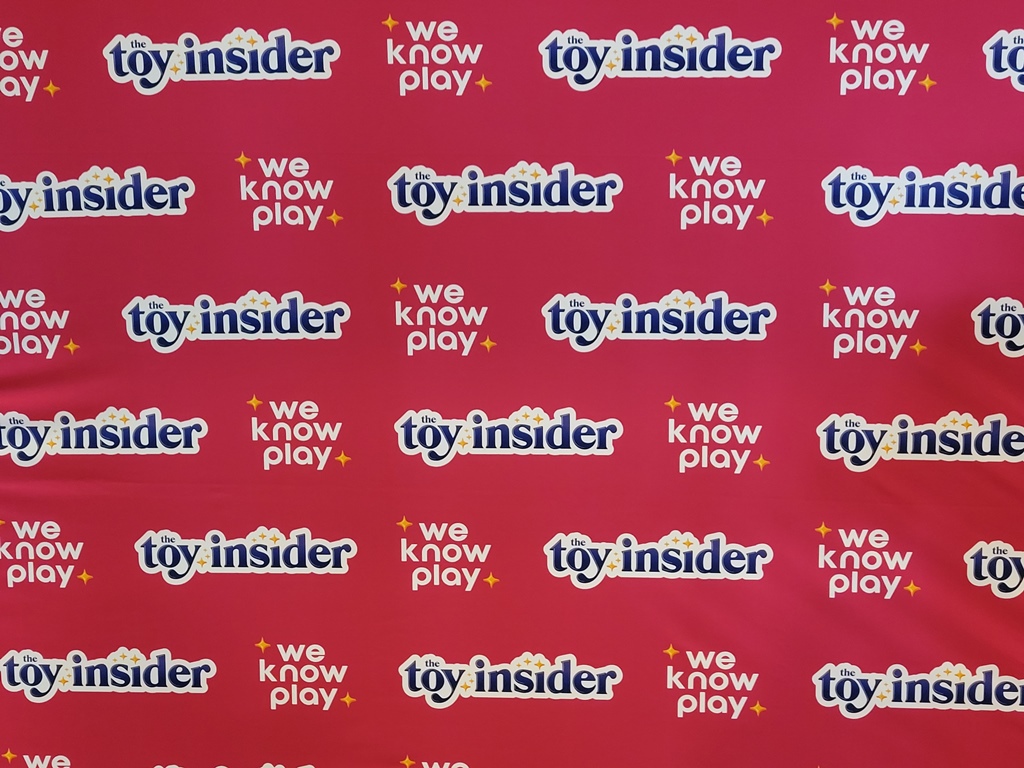 This week The Toy Insider held their annual summer Sweet Suite showcase at New York City's Pier 60. The night of fun and play is just that as it bring together top companies with media and influencers across a wide spectrum of audiences. The yearly event is a great place to discuss, see, and play with new and upcoming products all while getting a bite to eat and some drinks!
For those unfamiliar The Toy Insider is a perfect resource for researching and finding reviews of toys, technology, and entertainment. With their years of experience The Toy Insider posts reviews of products throughout the entire year assessing products through a tested review process that includes quality, price, and playability. Additionally twice a year they put out gift guides for Summer and Holiday. Simply put The Toy Insider knows play. You can follow them through all forms of social media as well: Twitter, Instagram, YouTube, and Facebook. Additionally each season The Toy Insider also puts together their gift guide for the Spring/Summer 2023 season along with toys in different age ranges there are Outdoor, Educational, and Travel Toys and Games categories.
Along with familiar brands including LEGO, Hasbro, Mattel, Bandai, Spin Master and Playmates there were a few other standout companies this year including The Loyal Subjects, Jazwares, Pokemon, and Sumper Impulse who will also be making their San Diego Comic-Con debut this year. As always below is not an exhaustive list of companies that exhibited but rather products relevant to our core audience, that said I still encourage you to check out The Toy Insider's resources especially if you have little ninjas.
All good things have to come to an end but leaving the event there was one final treat in the form of a massive cookie from Chip City Cookies. These cookies were so good I had to give a parting plug to them!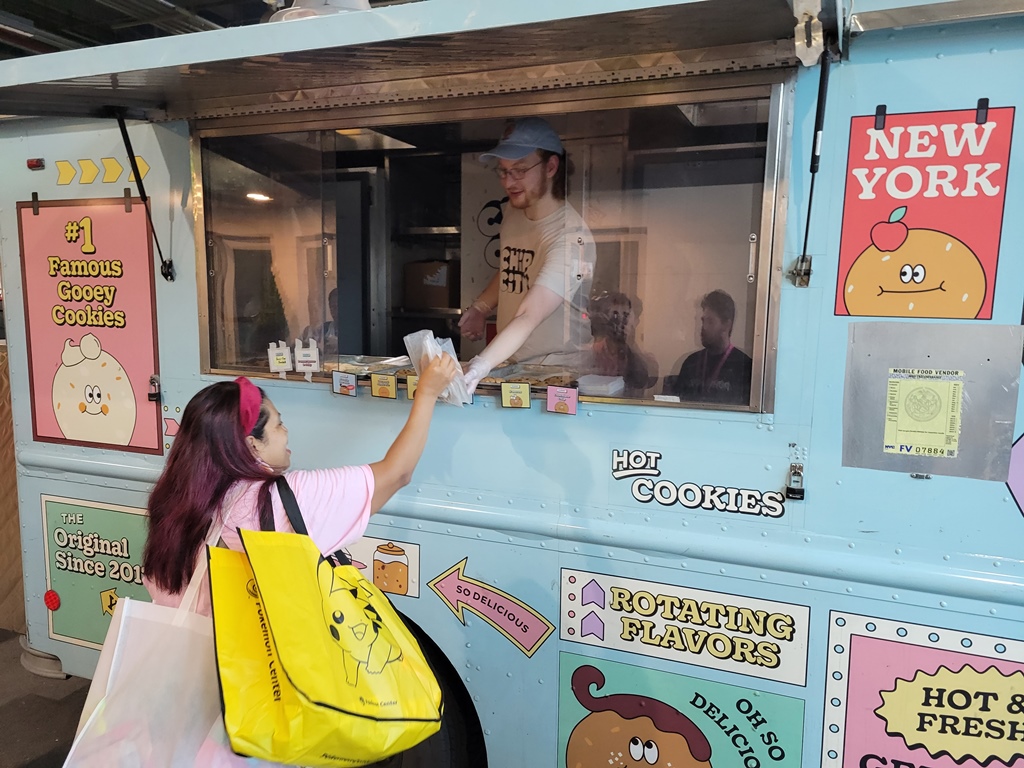 LEGO
https://www.lego.com/en-us
LEGO always brings an array of their sets that show off their overall versatility in the market and speaks to fans at every age range, skill level, and interests. At the 2023 show the big items were the LEGO Icons Pac Man set, the LEGO Ideas Disney Hocus Pocus house, and the LEGO Technic Peugeot 9X8 24H Le Mans Hybrid Hypercar. For you botany lovers new sets in the Botanicals line will be coming in 2024 but sadly none were on hand.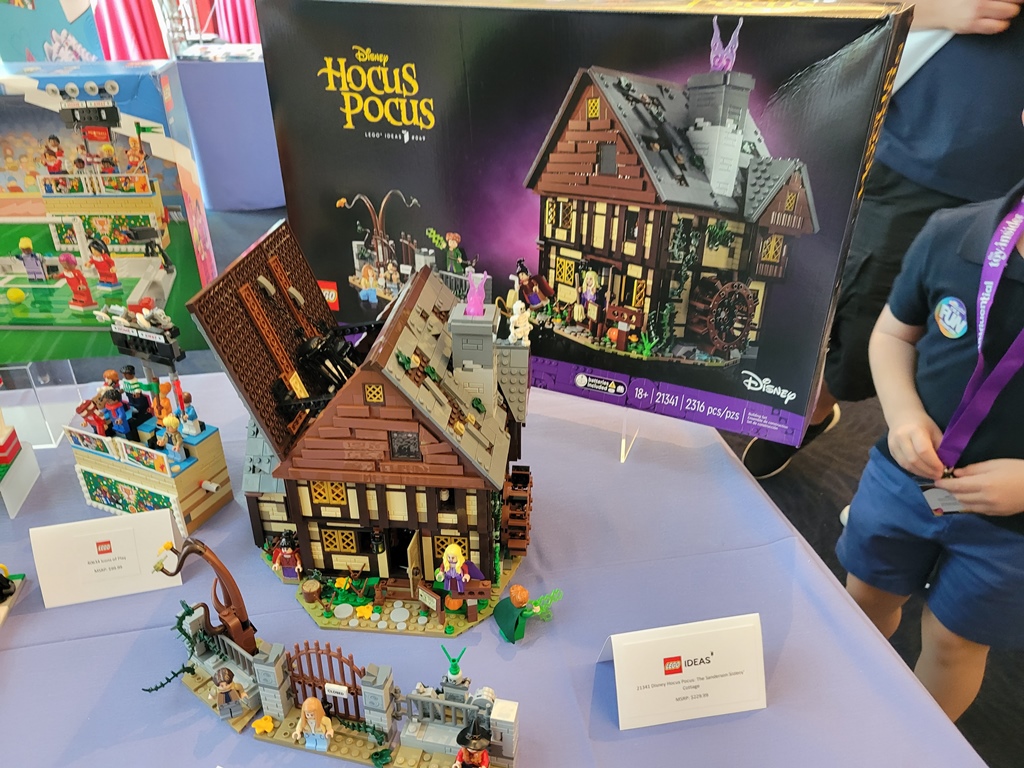 Bandai
https://www.bluefinbrands.com/
Bluefin is a leading North American master distributor of toys, collectibles, novelty and hobby products. They have an extremely diverse catalog of licensed products across the US, Hong Kong, and Japan and are the official exclusive North American distributor for Bandai Collectors, aka "Tamashii Nations" Bandai Hobby, and more. For the 2023 Sweet Suite Bandai were showing off their range of Tamagatchi from across many licensed brands including Harry Potter, Jurassic Park, Spy Family, and the highlight (to me) of which was the upcoming The Mandalorian Grogu which follows up on R2D2 one from Star Wars Celebration and will also have an exclusive version at San Diego Comic Con. Their DC Vital Hero which gives real world fitness tasks to level up characters was another nice product I was not previously aware of. One their figure side Bandai were showing off a range of anime figures from multiple properties such as One Piece, Dragon Ball, Demon Slayer, and My Hero Academia at their different scale and articulation levels from 5-inch figures all they way up to the 12-inch scale as well as some blind pack posed figures.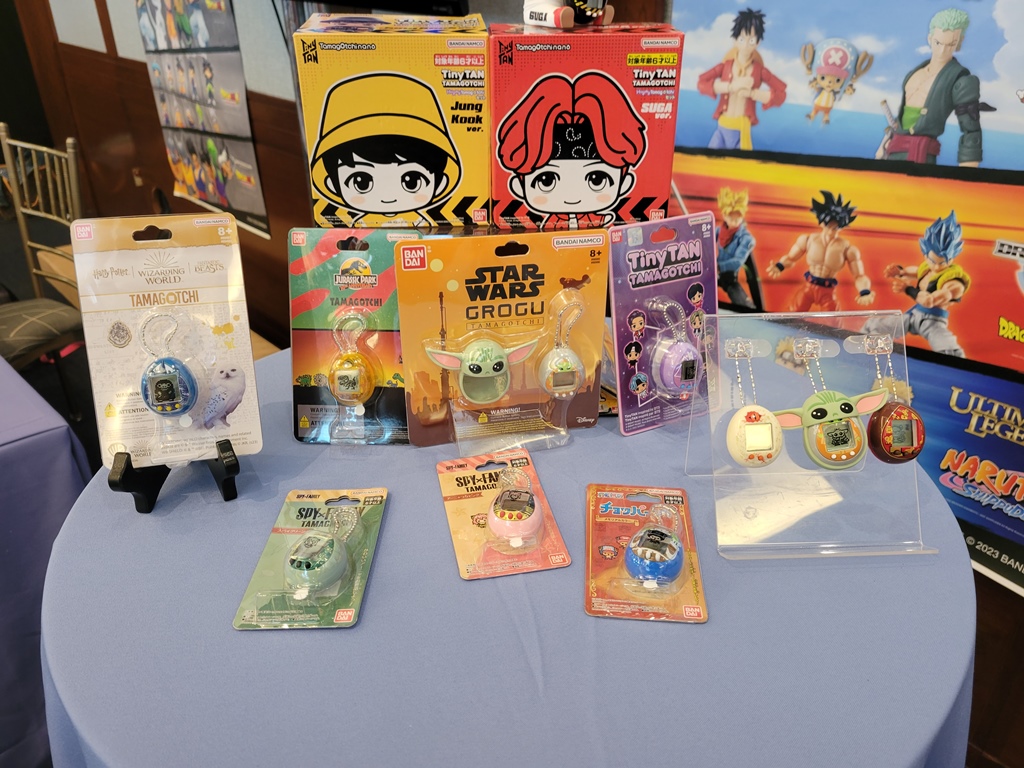 Pokémon
https://www.pokemon.com/us
Pokémon was out in full force at this years Sweet Suite taking up the entire terrace area (usually split up among a few companies) to show off their entire range of products. One side of the terrace was wholly dedicated to their new Pokémon GO Plus + and Sleep with a photo-op with a Snorlax. On the other side of the rterrace attendees were given a crash course into the Pokémon trading card game and teaching us the basics of catching monsters and a quick battle round. A table was also set up with a showcase of just how diverse their product lines are from the trading card game to their line of plush figures, and even their MEGA building sets.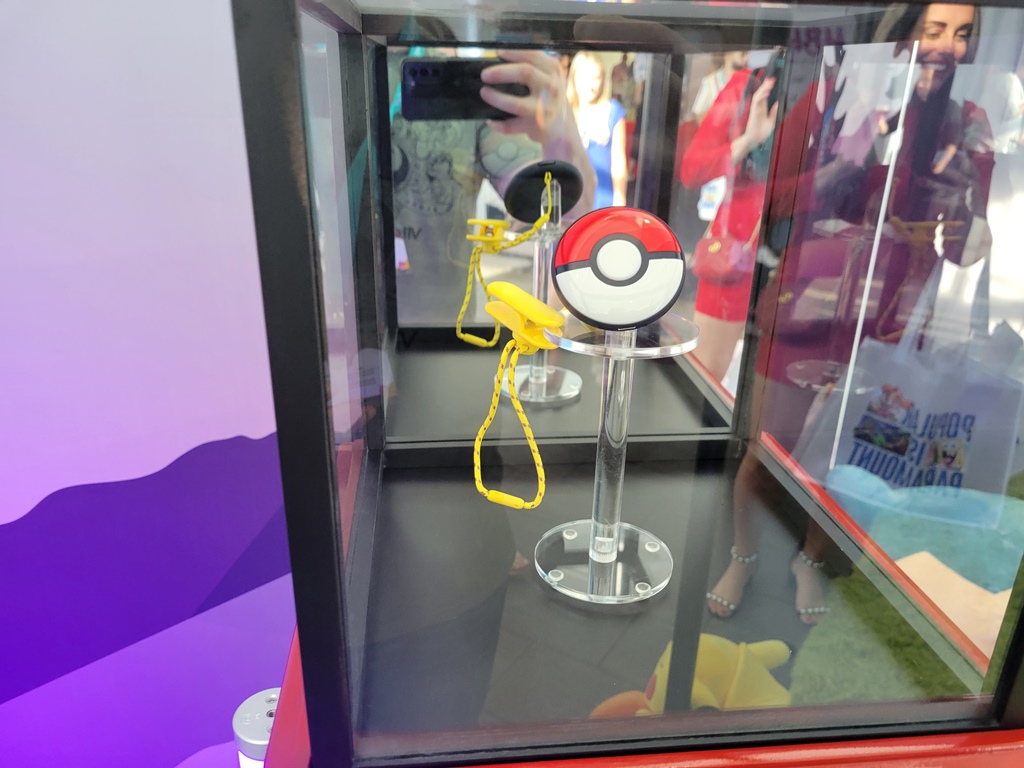 The Loyal Subjects
https://theloyalsubjects.com/
The Loyal Subjects boasts a few different line of products from their multitude of licensed properties including Game of Thrones, Cowboy Bepop, Teenage Mutant Ninja Turtles, Kiss, Lord of the Rings, Marvel, and more. Along with their Action Vinyls line of 3.25" figures with up to 15 points of articulation the company has a 1:15 scale BST AXN line featuring up to 31 points of articulation, a 6" fashion doll For Keeps line, and their Superama figures.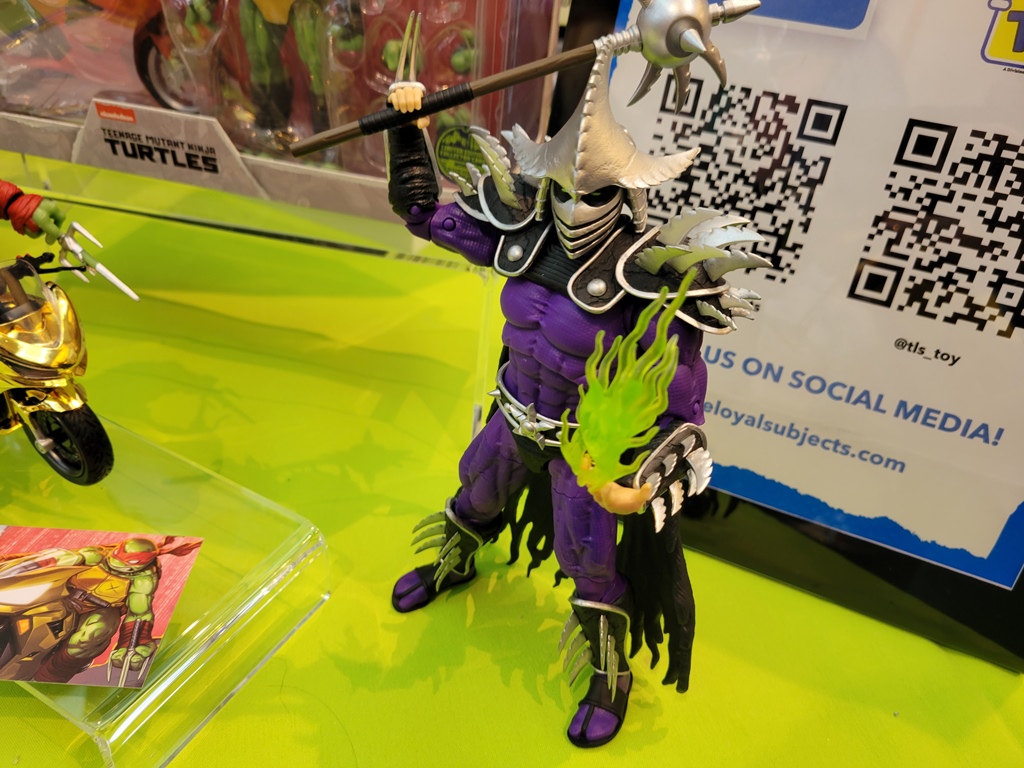 Playmobil
http://www.playmobil.us/
Playmobil producs miniature figures and playsets in both original and licensed properties. Following on their licensed products with a nostalgia feel there will bbe an upcoming Magnum P.I. Ferrari 308 GTS Quattrovalvole,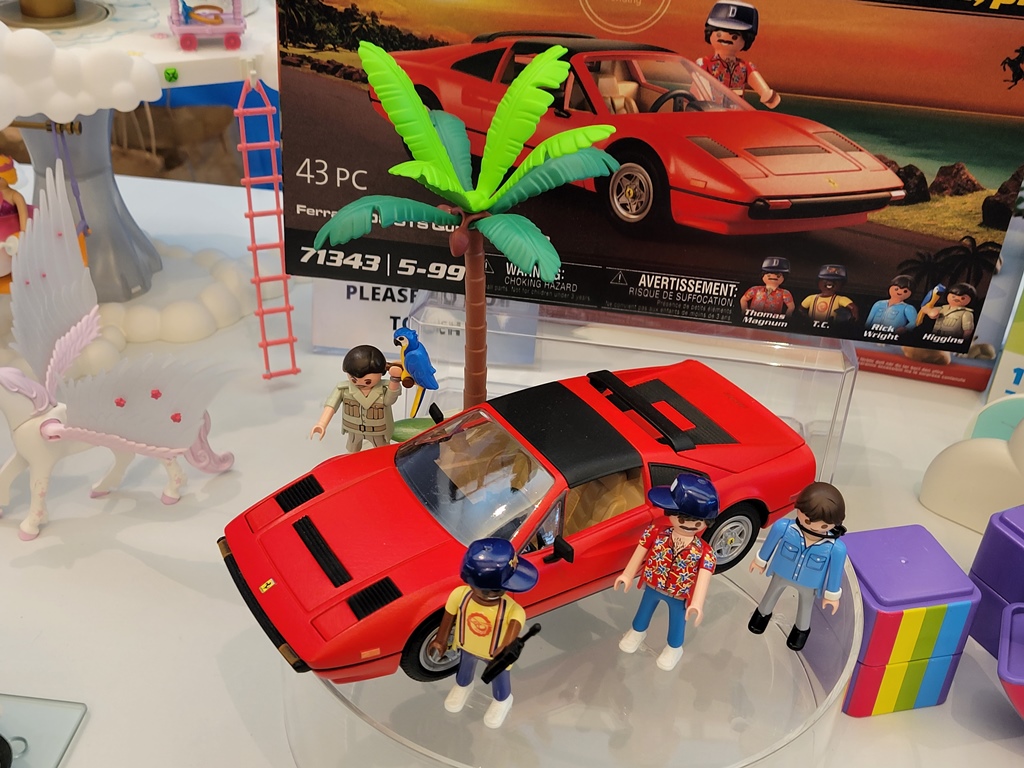 Bitzee by Spin Master
https://www.spinmaster.com/en-US/brands/bitzee/
Bitzee is an interactive digital pet that you can play and grow with. Bitzee reacts to your swipes, tilts, shakes and touch. With your love and care, help your pets grow from baby, to adult, to Super Bitzee. As you expand your Bitzee which always starts as the dog will allow you to expand to all 15 pets.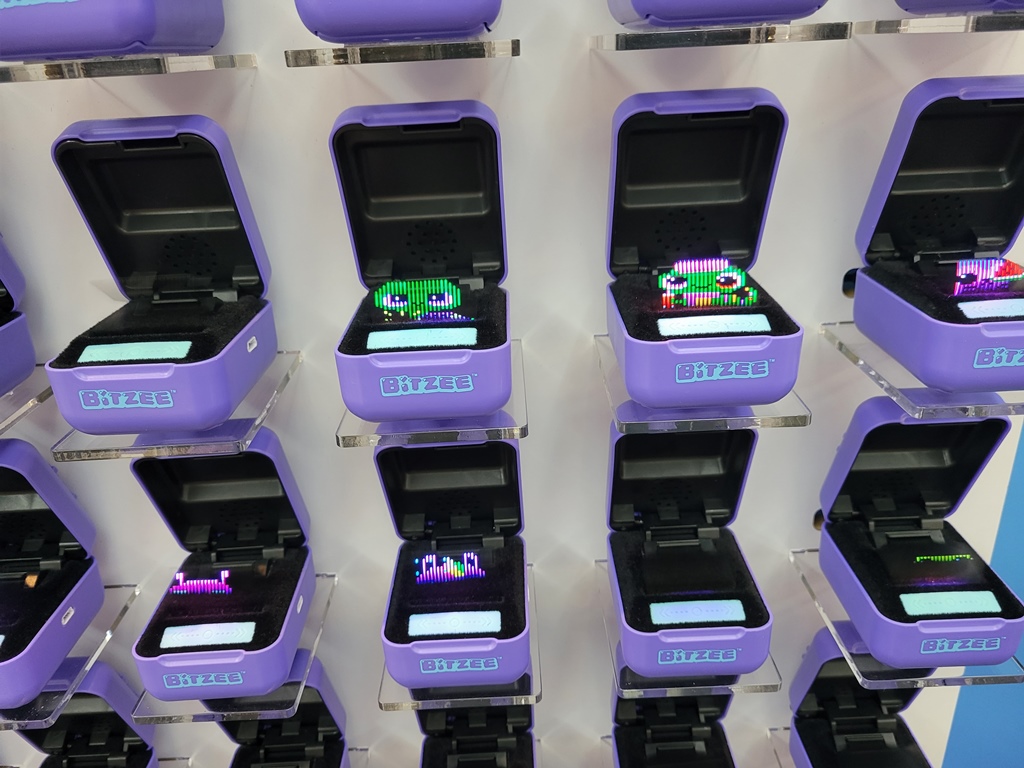 P.M.I. LTD
https://pmi.co.il/about-us/
Pocket Money Items produces a range of internationally recognized children's merchandise and toys. PMI Ltd is a recognized name when it comes to stuff that kids just need to get their hands on forom with licences from many major brands including Sonic, Fortnite, Harry Potter collectibles and stationery, Paw Patrol products, and WWE, TMNT, and Nerf products to name a few. Their recent success is in their Pudgy Penguins line based on the NFTs of the same name the Pudgy Penguins line including action figures, collectible figures and plush. Showcased were their blind box collectible figures line.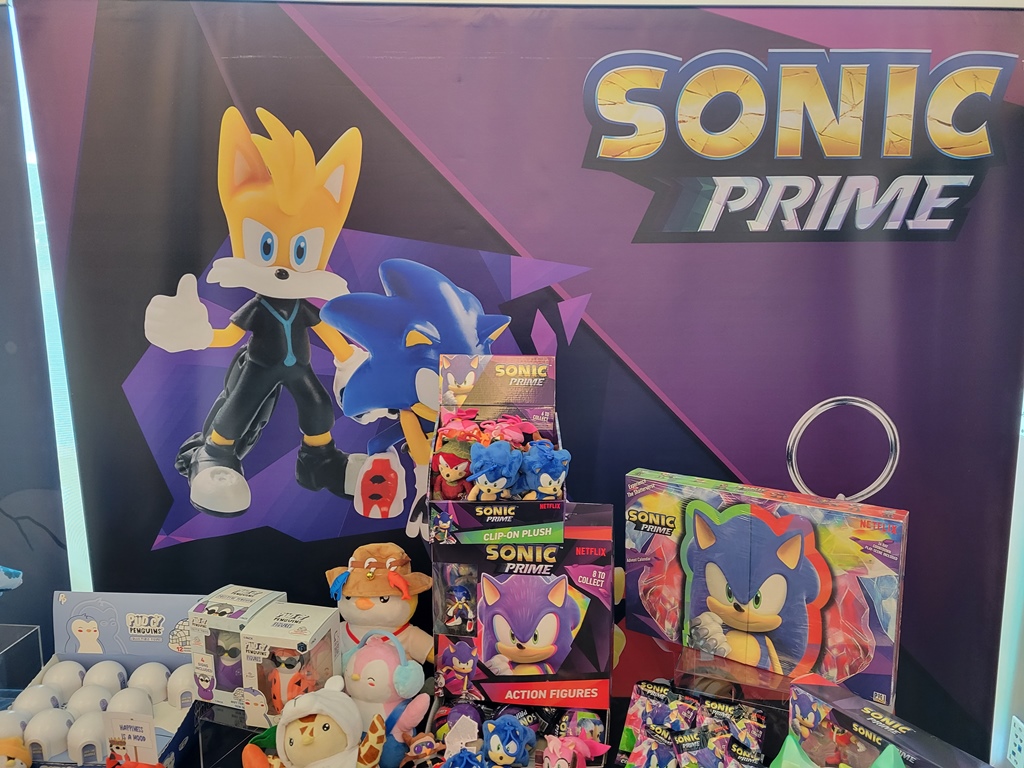 Super Impulse
https://superimpulse.com/
Super Impulse makes miniature versions of iconic toys like Super Soaker, Etch-A-Sketch, Rubik's Cube, Sorry, Battleship, Cornhole, Beer Pong and more! They also have a line of Poptaters, now in Wave 3, which are smaller versions of the classic Mr. potato head only these come in licensed versions with a slew of brands including KISS, Transformers, Chucky, The Office, and Trolls — all with interchangeable pieces! Super Impulse will also be making their San Diego Comic Con debut next week. Check them out at booth 1021.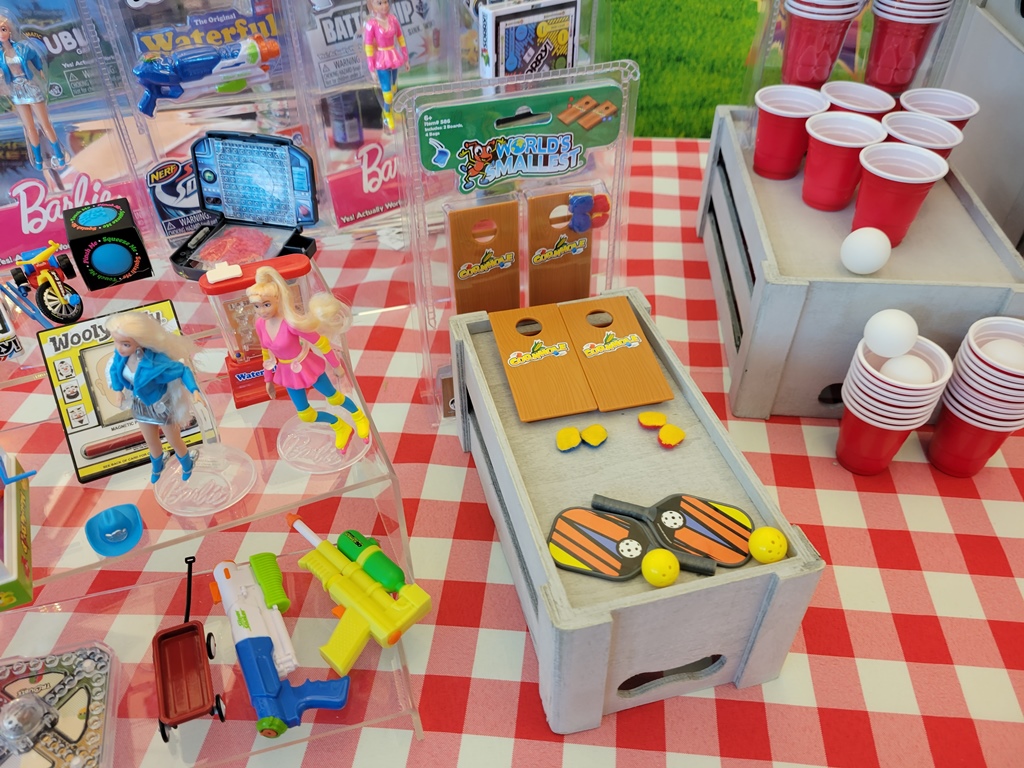 Jazwares
https://www.jazwares.com/
If one company has solidified itself as a top company in recent years it definitely is Jazwares. They have an amazing lineup of collectible and sought after products and are becoming a staple at toy events and conventions. Their portfolio includes a wide variety of collectibles including AEW, Pokemon, Halo, Squishmallows, Blippi, and Micro Galaxy Squadron.  Their Micro Galaxy Squadron has become a huge hit among the collector crowd and their AEW figures are completely top notch.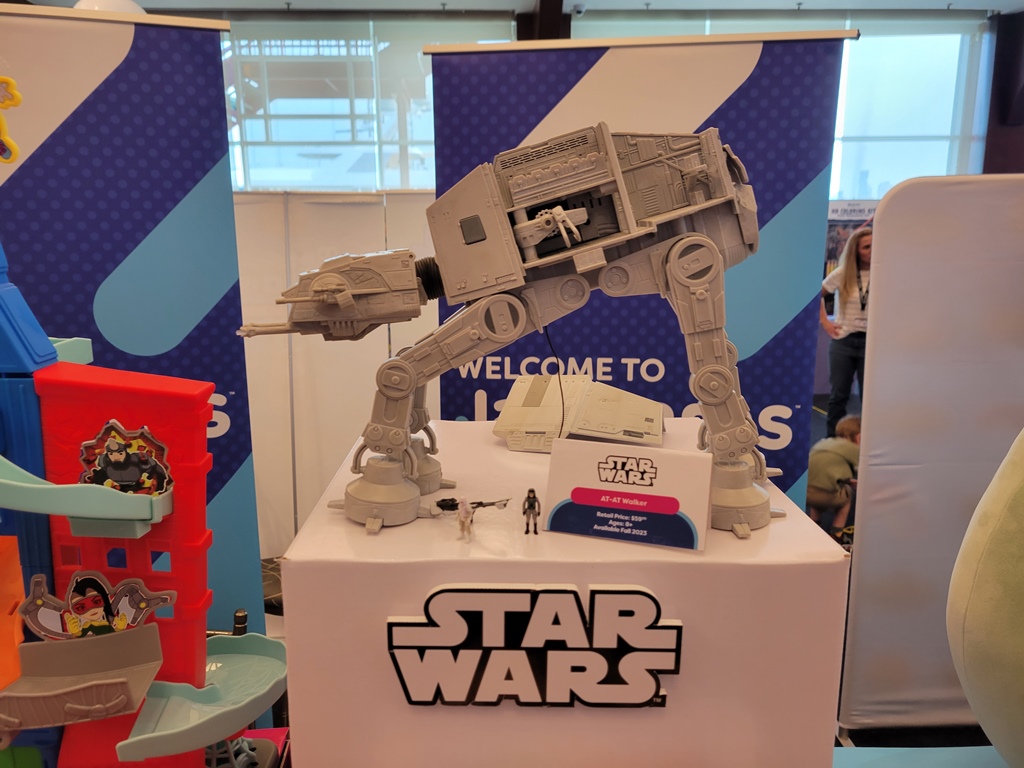 Hasbro
https://shop.hasbro.com/
Hasbro continues to have some of the strongest licenses in the toy market leading with Star Wars, Marvel, Transformers, Magic the Gathering, Power Rangers, Indiana Jones, Nerf, and a slew of others not even mentioning their gaming side. Not a tremendous amount of new items were on display and most everything I have covered on the forums but a transforming Optimus Primal gorilla mask was nice to see in person.