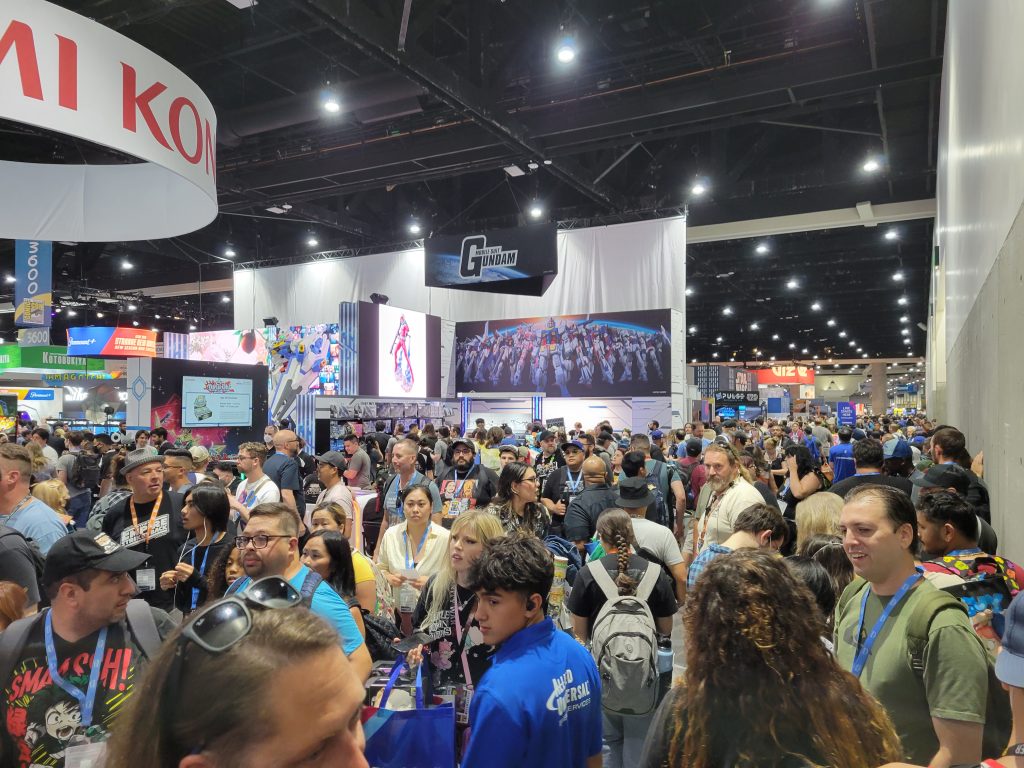 San Diego Comic-Con (SDCC) recently finished their 2023 show and after coming back last year from a near three year hiatus expectations for the show to return to normal were higher than ever. Unfortunately for the premier US convention a writers and actors strike made certain aspects of the show a bit tamer since most entertainment panels were unable to have actors to help promote new shows and movies and therefore ended up relying on screenings of episodes or outright cancelling the panel.
Fortunately for the largest US comic convention some aspects of the show remained relatively unchanged and much of the artist and art gallery scene seemed to have been unaffected. For veteran attendees walking around the show floor revealed that a majority of the typical artists and galleries that have attended in prior years are continuing to attend the show. As the alternative movie poster scene continues to grow and become more mainstream to fans it's always good to see the regular players attend and release show exclusives. Additionally I noted a few artists in this gallery whose artwork generally piques my interest. While there is a whole comic artists section as is normal I will be focusing a bit more heavily on poster artists and some traditional painters that have mainstream appeal in the space. So let's start taking a look below at the various artists and galleries from the show floor.
Also look out for some of my other coverage including Collectibles, Hasbro, Toys, and Offsites and Parties.
Spoke Art
https://spoke-art.com/
Spoke Art had a slew of new posters from their regular artists including Rory Kurtz, Joey Feldman, Joshua Budich, Neil Davies, Ricardo Diseño, Joey Feldman, Alex Gross, and James Hobson. A new all white booth space really helped showcase their presence at the show. While there wasn't a Chuck Sperry this convention they have followed SDCC up with the Seattle Art Show. Very much looking forward to seeing them later this year at New York Comic Con.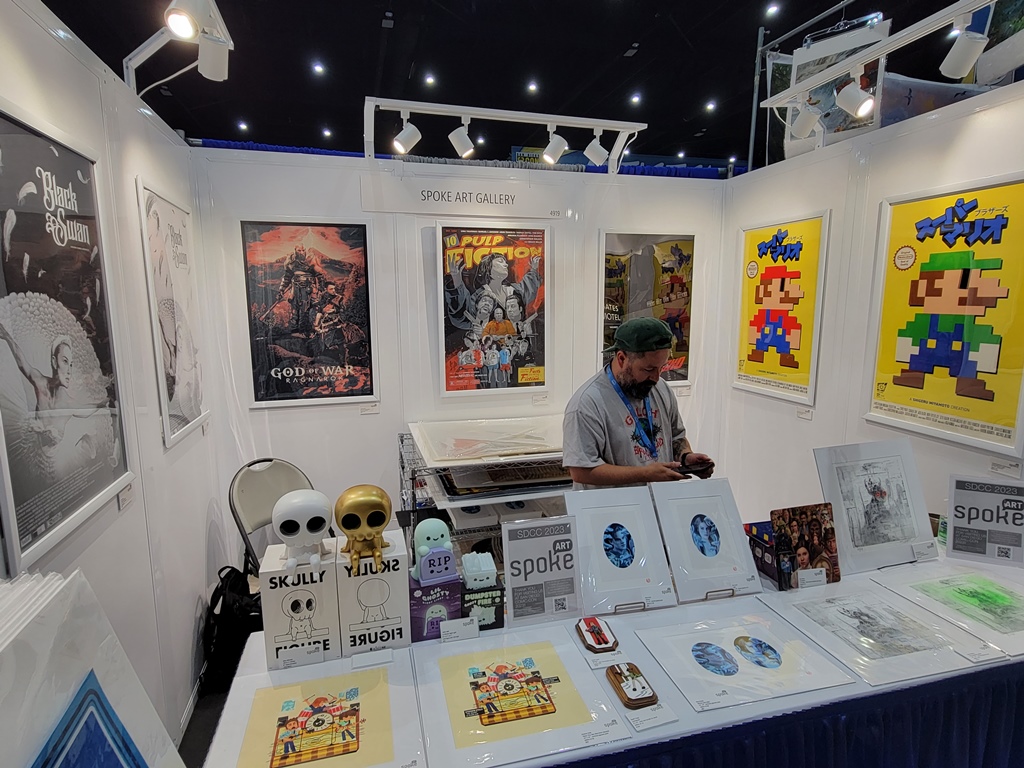 Hero Complex Gallery
https://hcgart.com/
Hero Complex was also back and continued to work with a slew of their normal artists for a range of new poster prints. A Dan Mumford Horror Trilogy, Kevin Wilson The Iron Giant, The Lost Boys by Vance Kelly, and a Danny Haas The Birds rounded out some of their offerings. See their available releases now.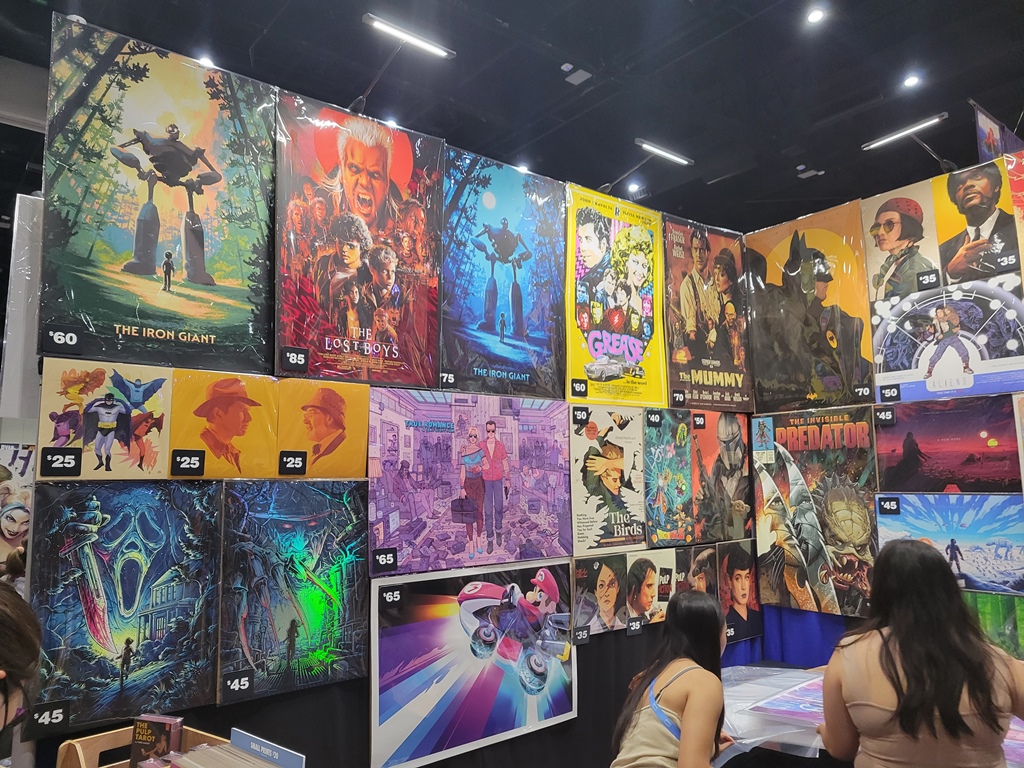 Mondo
https://mondotees.com/
Mondo was one of the bigger unknowns this year. As one of the leaders in the alternative movie poster market fans generally flock to their booth for some of the best poster releases with top artists but after their acquisition by Funko last year and a change in leadership a few months ago there has been a lot of discussion in the community about Mondo's offerings and how their releases may change in the future. While it did feel as though there were less posters being offered this year past there were still a wide array of posters being offered. Being the 25th anniversary for Cowboy Bebop Mondo leaned into this and released a poster each day of the convention for this property with J. J. Harrison, Tom Whalen, Utomaru, and La Boca as contributing artists. Releases from Tomer Hanuka, Greg Ruth, Attack Peter, Florian Bertmer, and X-Men and Marvel cover posters rounded out the poster offerings from the booth. The low print runs were something that I noted as much speculation has been going on if Mondo planned to make runs higher. Additionally there were a slew of Vinyl releases notably from Pixar movies and The Batman as well as some toy releases.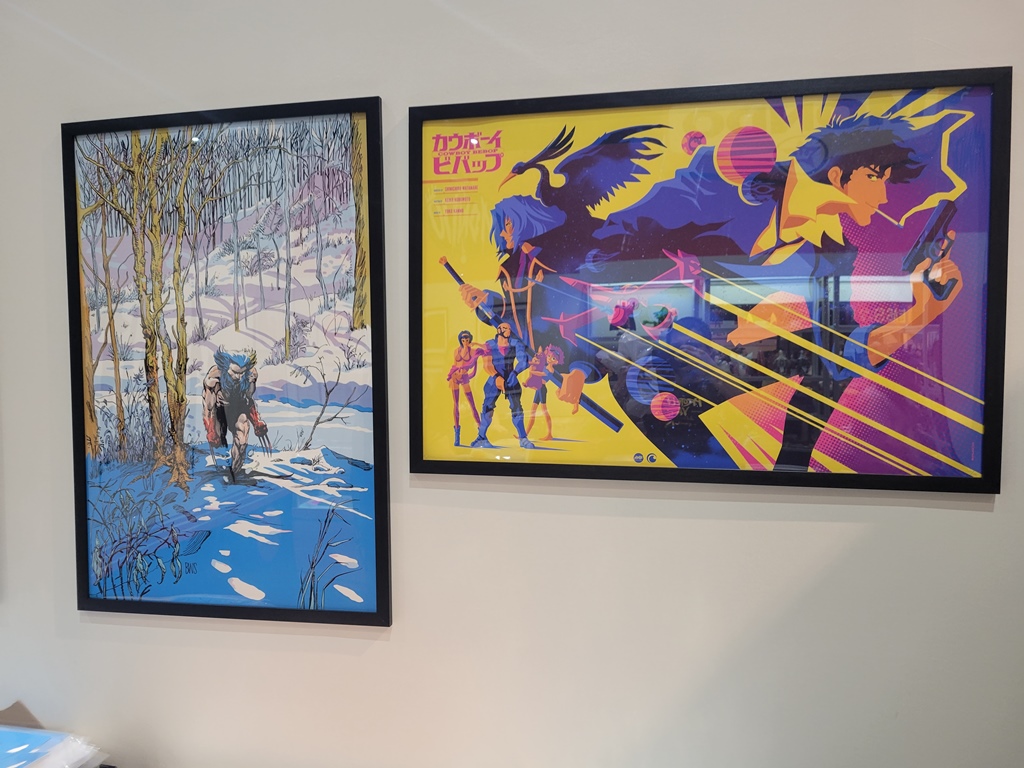 Jason Edmiston
http://jasonedmiston.com/
With every convention Jason brings a new set of prints in his popular Eyes Without A Face series. For SDCC 2023 that included a Miles Morales Spider-Man, Mario, The Batman Riddler, Wednesday, an exceptionally large Jaws EWAF and more. Along with the EWAF Jason also had copies of his Dawn of the Dead Poster he released with ISH as well as other posters originals and pencils for sale.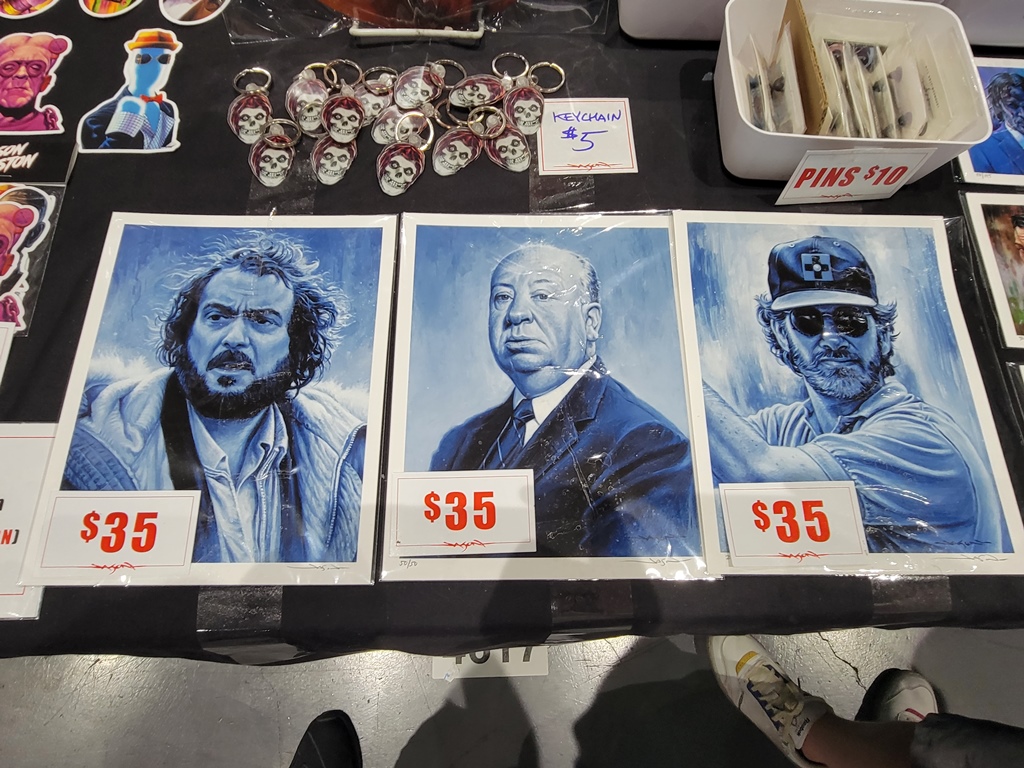 Daniel Danger
http://www.tinymediaempire.com/
Daniel Danger had an assortment of prints at his booth including many independently released pieces. His "Decimated" reflects some artists feelings about the current situation at Mondo and his "…this happy place piece" was another poster with his unique style. A very unfortunate booth collapse during the convention is still being investigated.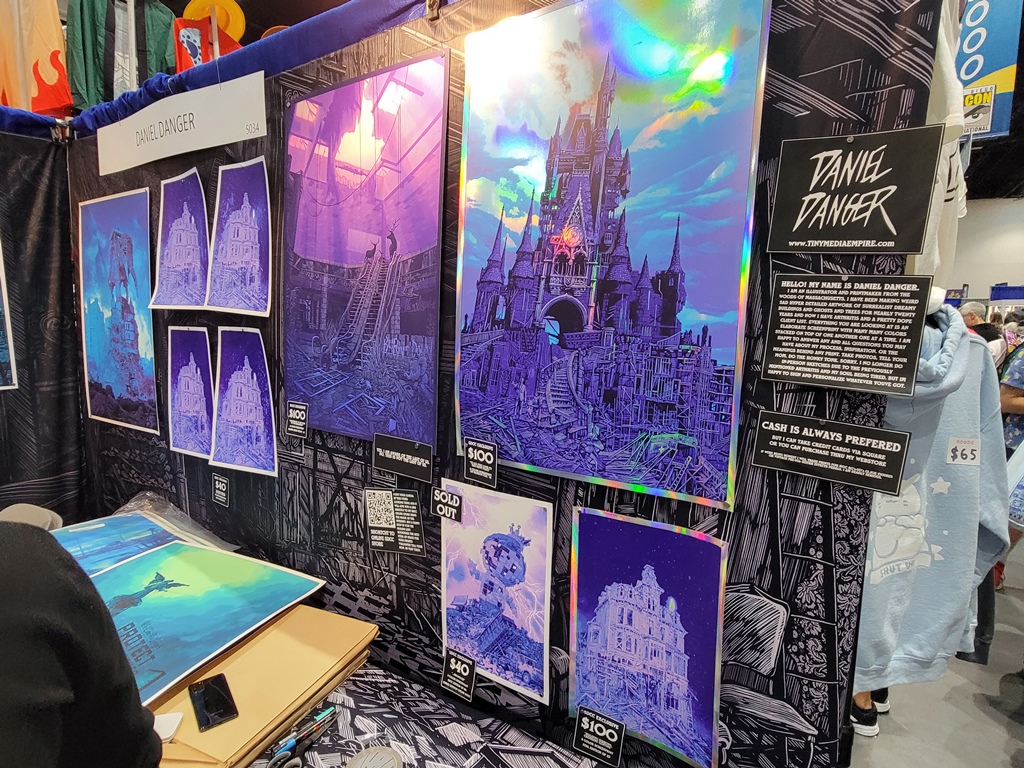 N.C. Winters
https://ncwinters.bigcartel.com/
Among the poster scene N.C. Winters has a very unique style with many original pieces and hand embellished prints. Along with original and mainstream art N.C. Winters also produces music tour posters and Magic The Gathering cards.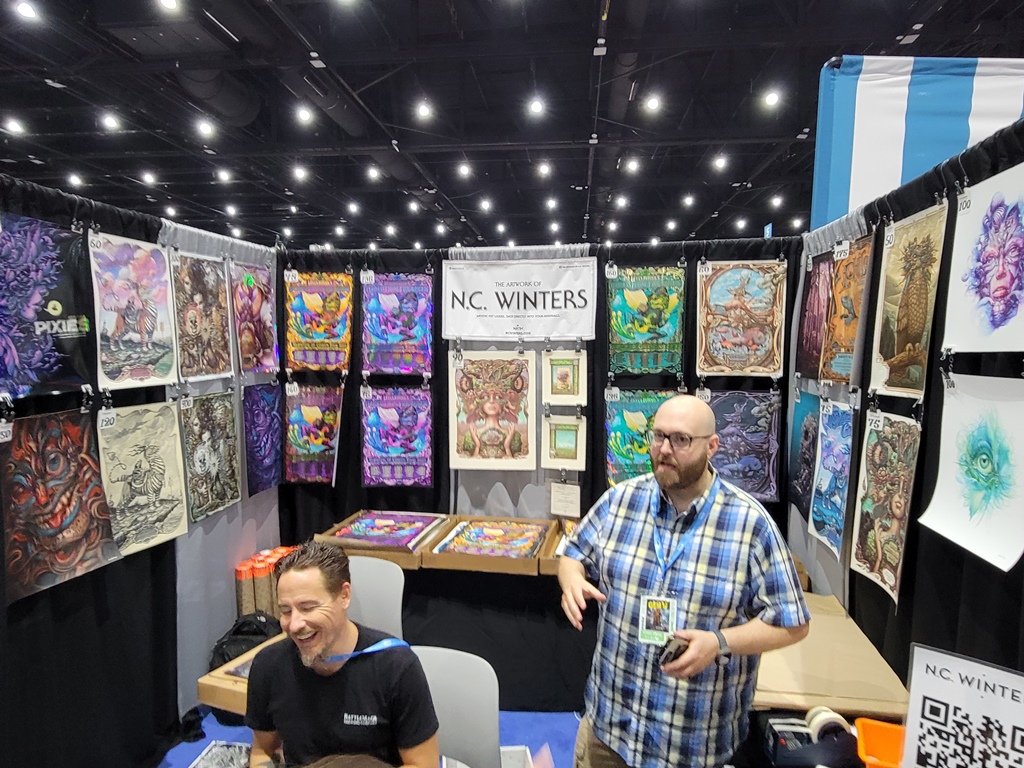 Kevin Tong
https://tragic-sunshine.myshopify.com/
This Austin based artists work has worked with many of the galleries in the poster scene including Mondo, Acid-Free Gallery, Sideshow, and Black Dragon Press. Kevin has also worked with studios such as Netflix for various show and movie releases.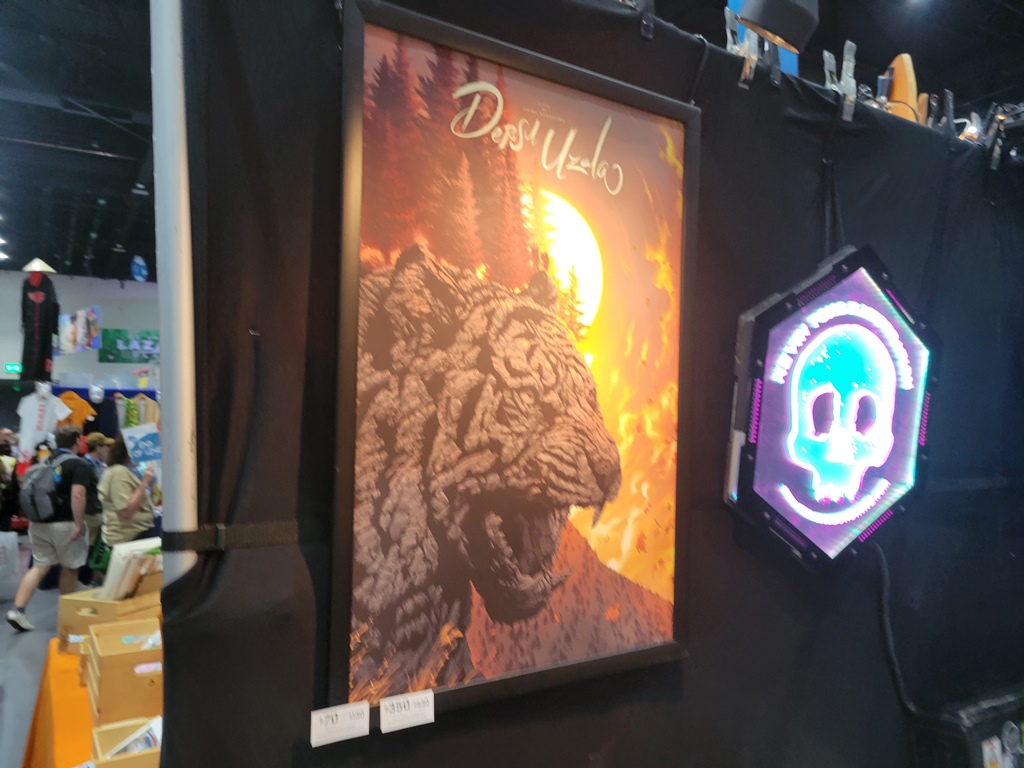 Daria Aksenova
https://dariaaksenova.com/
Daria Aksenova creates super detailed shadowbox worlds through paper cut art & ink illustration. Her pieces tend to be in the more imaginative realism side so it is no surprise she makes regular appearances at another favorite show of mine – IX Arts. I routinely kick myself that I did not pick up a piece of hers years ago when I could still afford it. In recent years Daria has expanded her offerings with an assortment of her art in numerous other forms including prints, bags, pins, pillows, and desk mats.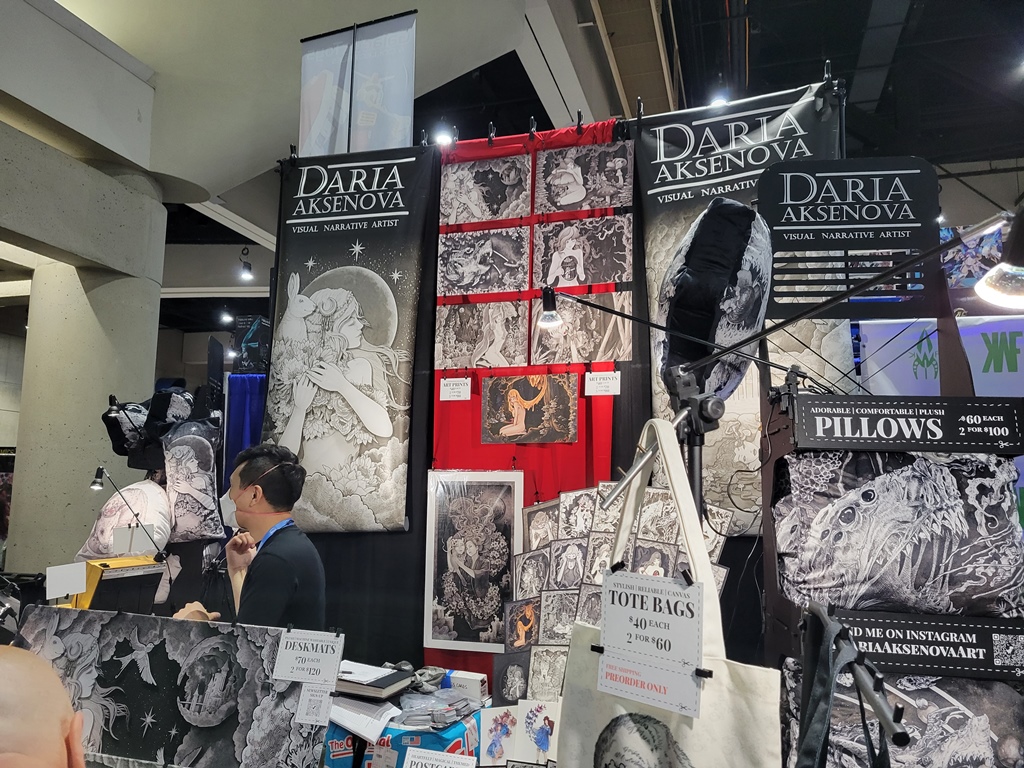 Camilla D'Errico
https://camilladerrico.com
Camilla d'Errico is another artist that I've been following for a few years as she has had booths at NYCC and Five Points Festival. Like Daria she offers her artwork in a number of ways including prints, books, pillows, kimono's, puzzles, pins, and totes. Her style is much more manga inspired though and often features figures with one eye color contrasting with the other. Her products range from art prints and books to pillows, kimono's, puzzles, pins, and totes.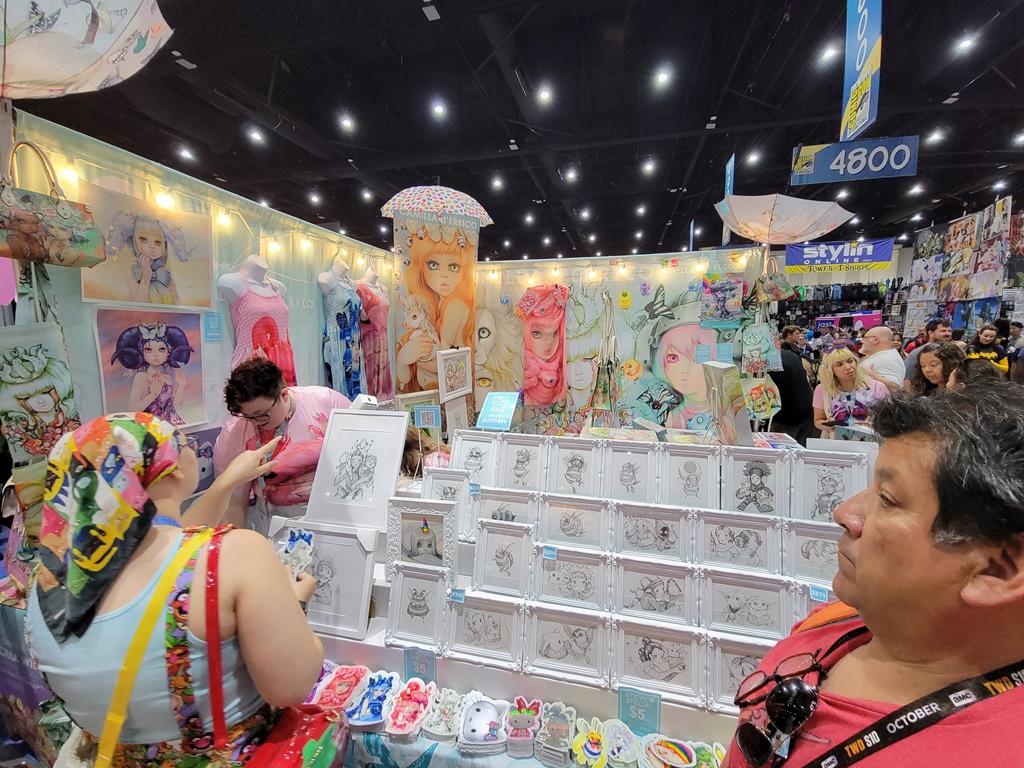 Jerry Vanderstelt – Cliff Cramp – Brian Rood Art
https://www.store.vandersteltstudio.com/main.sc
https://www.cliffcramp.com/
https://brianrood.com/
These three artists always seems to end up close to one another whether its at SDCC or Star Wars Celebration or other shows and in-fact often share booth space. All three artists have worked with big name properties including Star Wars, Indiana Jones, Stanger Things, The Last of Us, The Walking Dead, The Lord of the Rings, and numerous Disney, Marvel, and DC properties.