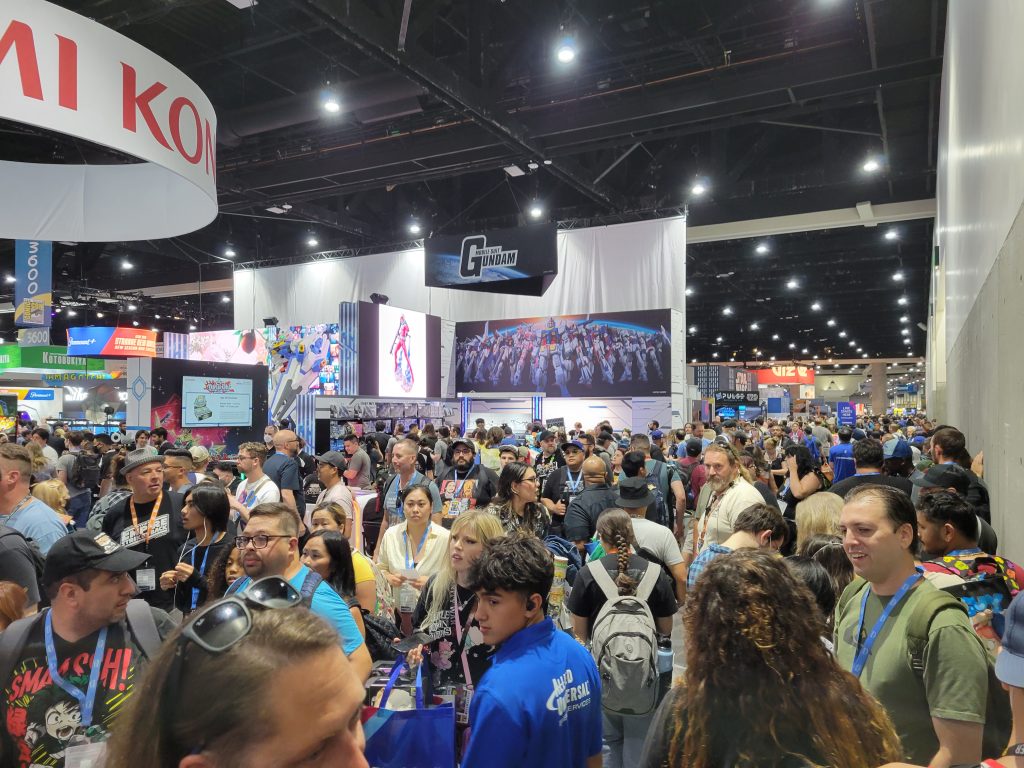 San Diego Comic-Con (SDCC) recently finished their 2023 show and after coming back last year from a near three year hiatus expectations for the show to return to normal were higher than ever. Unfortunately for the premier US convention a writers and actors strike made certain aspects of the show a bit tamer since most entertainment panels were unable to have actors to help promote new shows and movies and therefore ended up relying on screenings of episodes or outright cancelling the panel. Another issue that cropped up is that while some of the regular companies that exhibit on the floor came back to in person events some of the more familiar faces like Sideshow, WETA, Gentle Giant, Legendary, and Netflix decided to skip the convention leaving large areas of the show floor to fill.

That being said there were way more booths than I could ever hope to cover and the collectible figure market is still just as strong as ever as attendees interested in the collectible figure and statues market represent a good portion of the attending fan base. So let's look at a few companies that focus on collectible figures, statues, and designer toys offering up everything from 3.75" figures with just a few points of articulation to 1/6 and 1/12 scale figures with lots of articulation and all the way up to statues. The breadth of available collectibles for nearly almost every property can't be overstated. Look out for some of my other coverage including Collectibles, Hasbro, Toys, and Offsites and Parties.
Mezco Toyz
https://www.mezcotoyz.com/
Mezco Toyz, based in Long Island City, makes action figures and other collectibles based on original and licensed properties. Mezco Toyz has long been a favorite company of mine and I continue to enoy their offering so it should be no surprise they make the top of my coverage lists. In recent years they've shifted their offerings from license properties like Marvel and DC to their own Rumble Society IP with many original figures being produced in their One:12 collective line. That said there were still plenty of mainstream figures to be had though and there was even a very cool Wolverine summer exclusive. They also had a good display of their other figure lines outside of the One:12 Collective including 5 Points, Living Dead Dolls, Mez-itz, and Mezco Designer Series lines.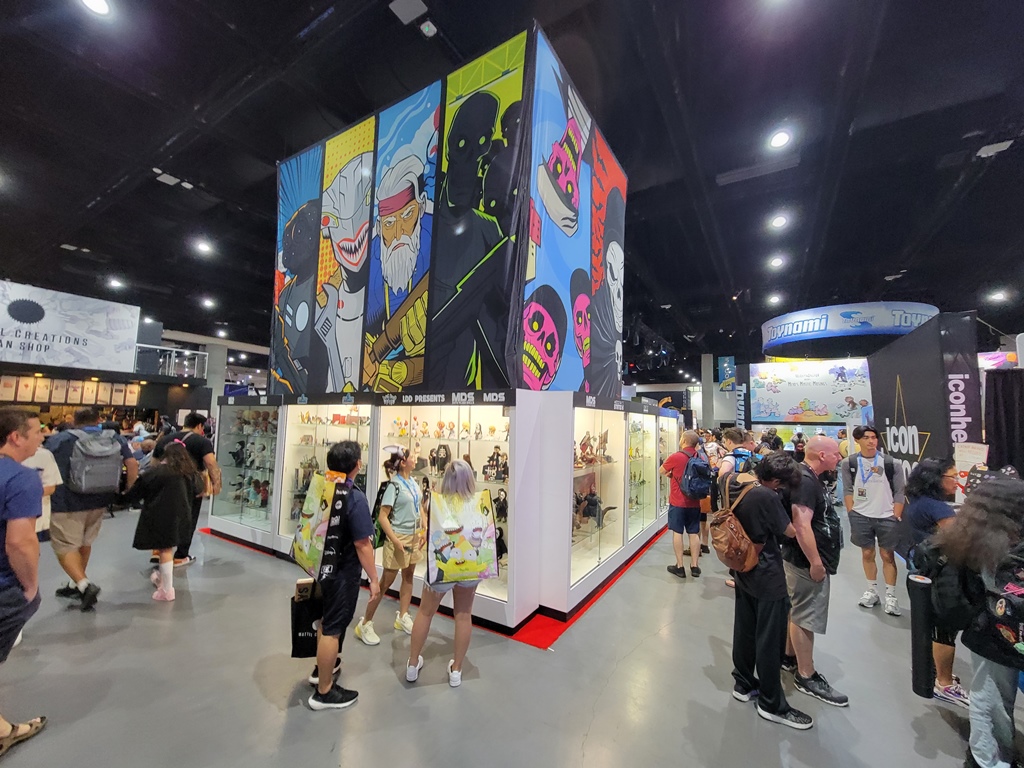 Iron Studios
www.ironstudios.com.br
Iron Studios, a Brazilian company specializes, in the manufacture of collectible statues from ¼ to 1/10 scale and works with property licenses from Disney, Marvel Comics, DC Comics, and Star Wars. Though they don't have as large a footprint as Sideshow Iron Studios has become a regular at SDCC and with their varied portfolio at least somewhat filled a void left by Sideshow no longer exhibiting. If their products look familiar it likely is because Sideshow has acted as a distributor for them.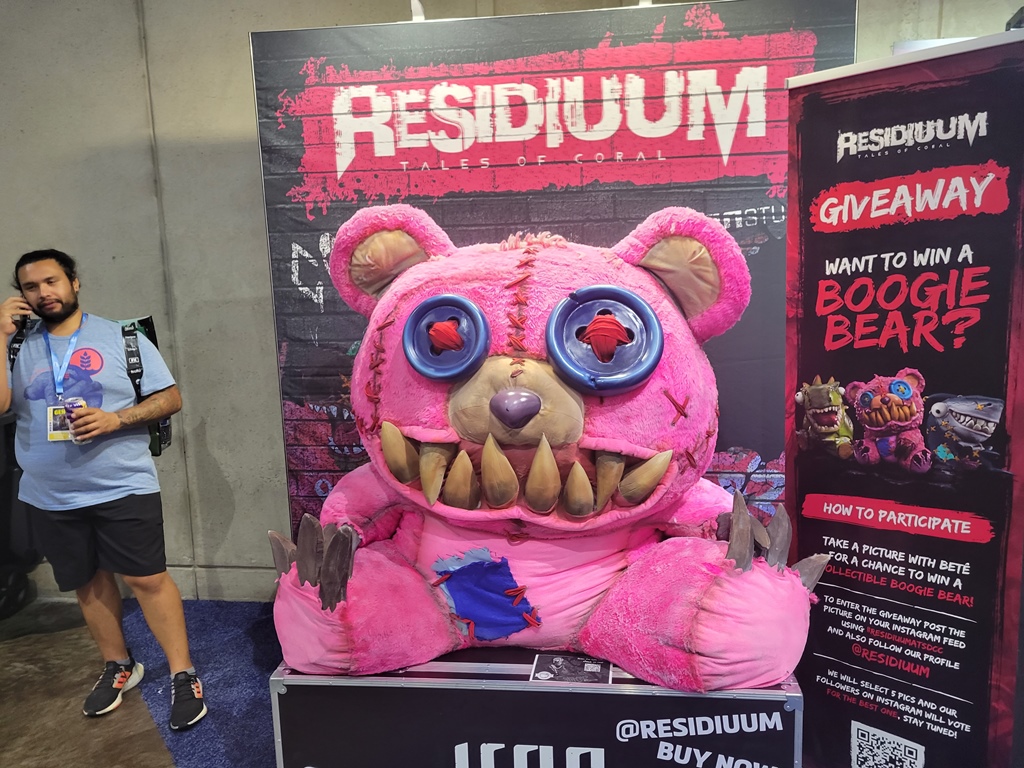 Super7
https://super7.com/
Similar to other companies Super7 excels at offering figures in a number of scales from different properties like Teenage Mutant Ninja Turtles, Thundercats, G.I. Joe and more. This year their big reveal was a huge Thudercats Lair which is currently very close to being funded. Super7's ReAction and Ultimates! line continue to grow while offerings in other properties remain strong.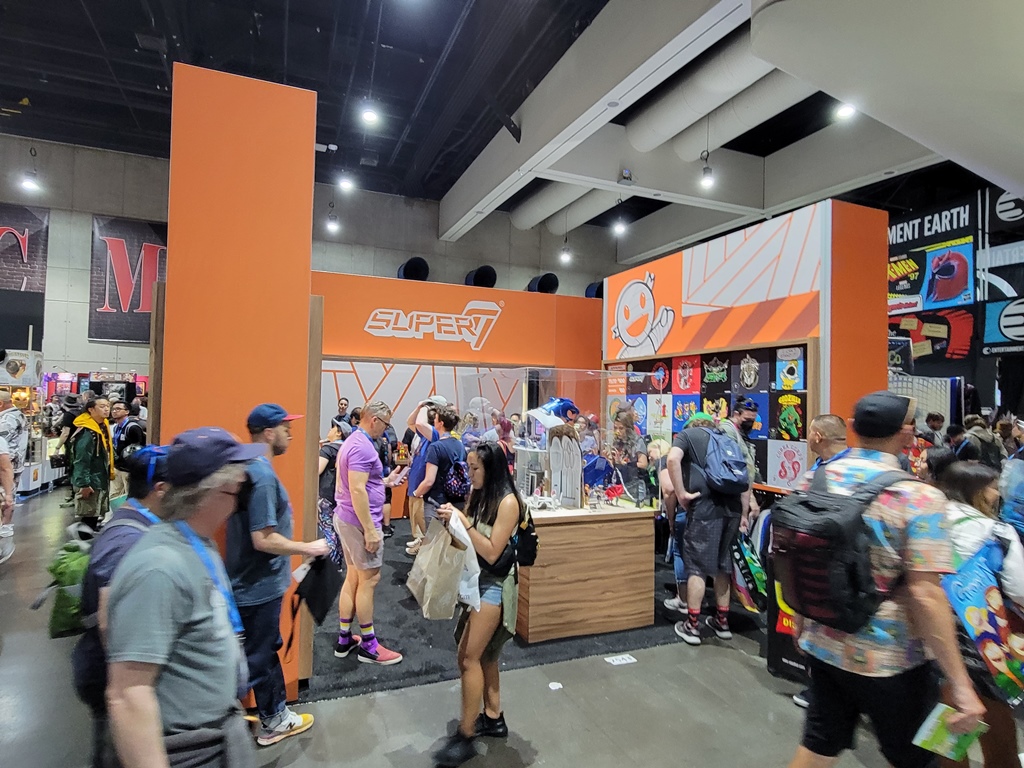 NECA
https://necaonline.com/
Another popular company in the collectible figures space NECA makes collectible action figures and prop replicas for a host of properties. Their Gargoyles line which started only a few years ago has become immensely popular and has been very flushed out with numerous figures in the line. Universal Monsters, E.T., Predator, Dungeons & Dragons, and music artists Elton John and Freddie Mercury help round out NECA's offerings.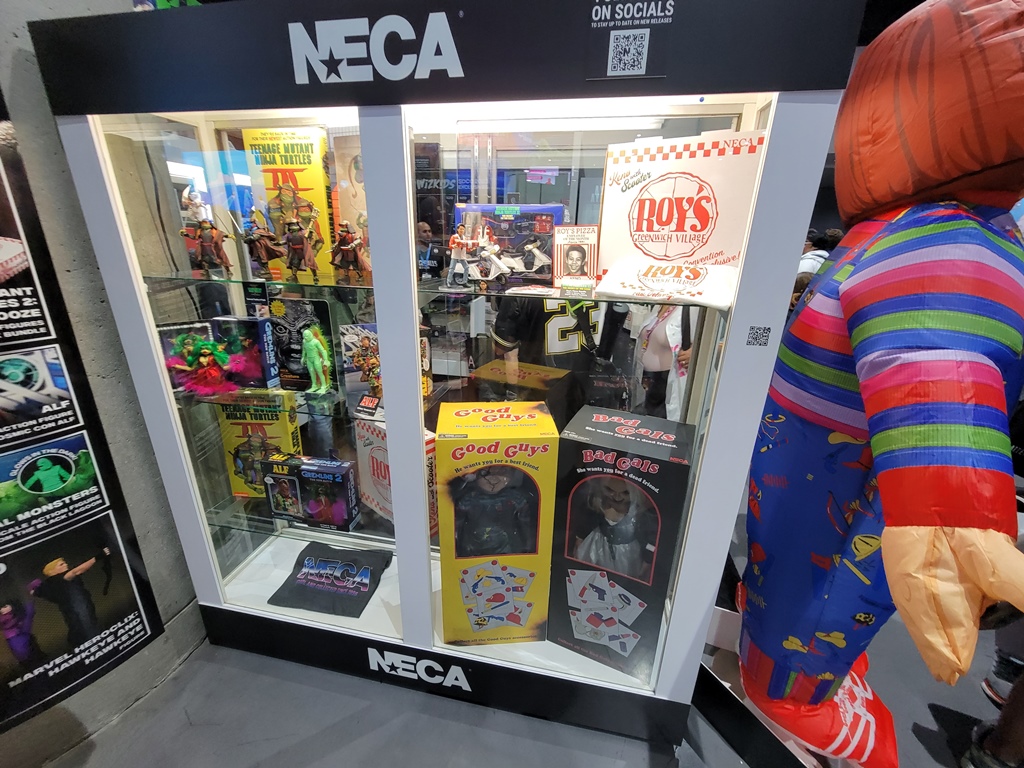 The Loyal Subjects
https://theloyalsubjects.com/
After seeing a sampling of The Loyal Subjects products at the Toy Insiders Sweet Suite in NY right before SDCC I was happy to see that not only did they had a booth at SDCC but they were also offering up exclusives at the show. The company who I've been aware of for a few years also boasts a range of products with their Action Vinyls line of 3.25" figures with up to 15 points of articulation or their 1:15 scale BST AXN line featuring up to 31 points of articulation. Their focus does seem to be on Teenage Mutant Ninja Turtles but they do boast a wider range of properties including Game of Thrones, Cowboy Bepop, Kiss, Lord of the Rings, Marvel, and more.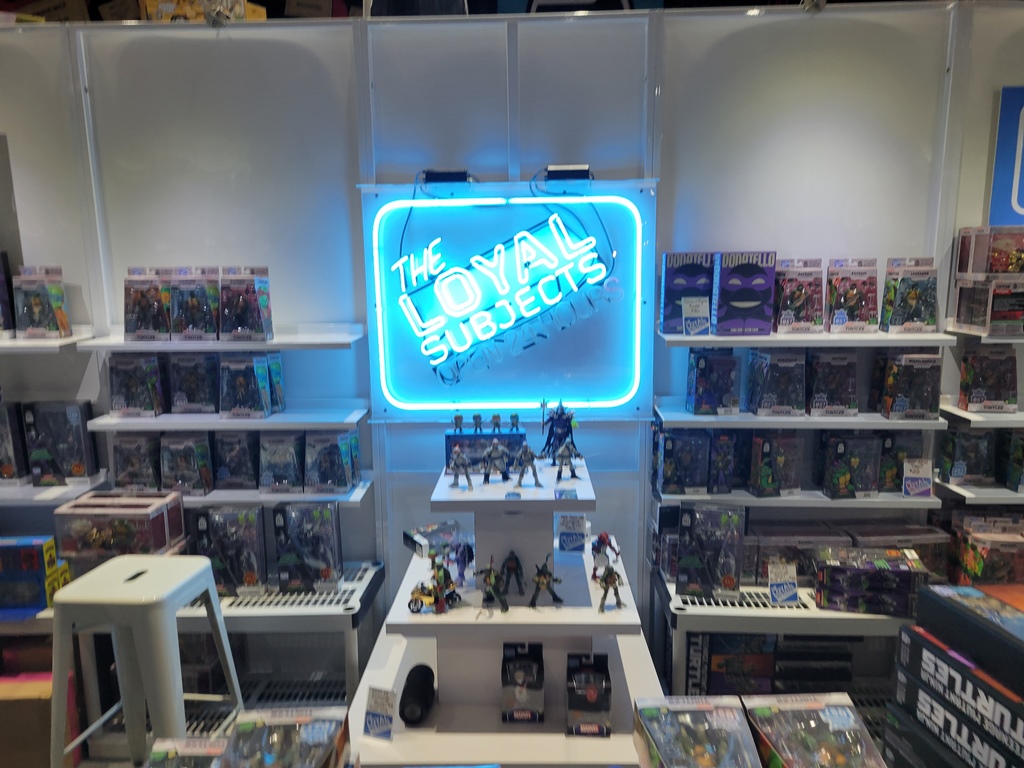 threezero
www.threezerohk.com
threezero produces some of the most highly detailed and articulated figures I've encountered in the market. With an extremely unique style this company, though small, continues to always impress me with their licensed products whether it be Gundam, Transformers, or Voltron. Founded by Kim Fung Wong, one of the original producers of the Hong Kong designer figure style, the company is recognized by their iconic gasmask logo (designed by Michael Lau) and known for their much iteration of street-smart vinyl figures.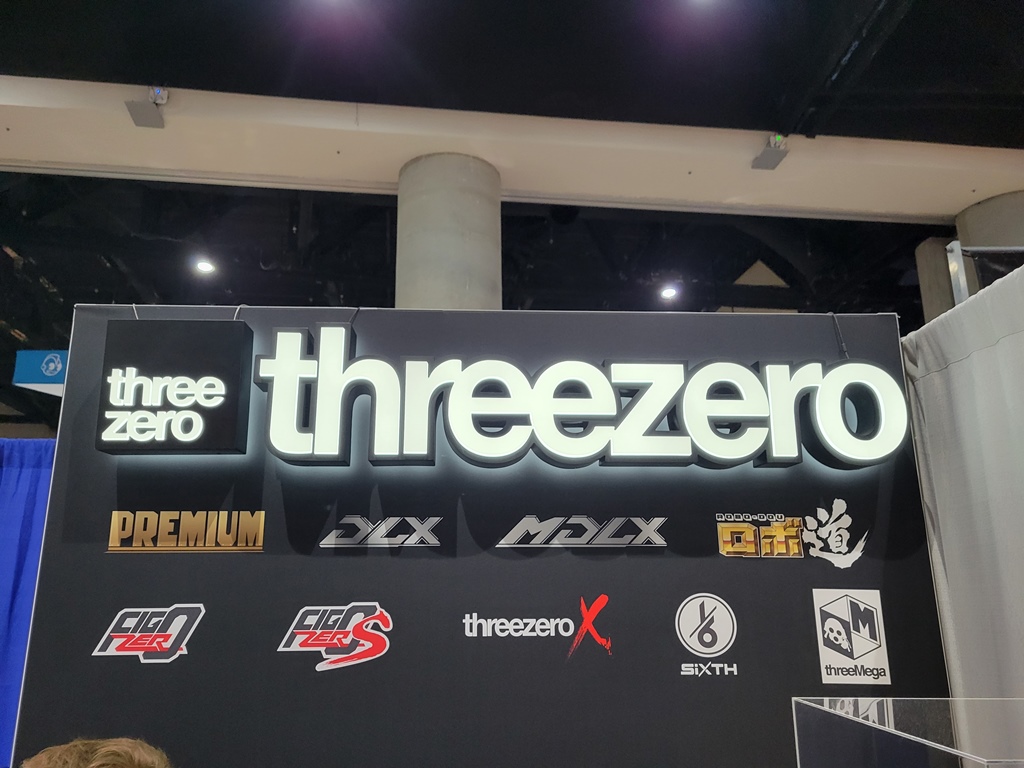 Underverse
https://underverse.com/
I feel as though you can't mention threezero without then discussing Underverse. While they are two distinct companies after splitting up  the two will always remain connected in my mind. After World of 3A split, Ashley Wood's took his design driven style and continued to focus solely on his own IP products through Underverse. Low run figures as well as animation, video-games, publishing, and couture fashion are the areas of focus from Ashley. Some of Ashley's themes are of an adult nature be a bit forewarned before heading to his site.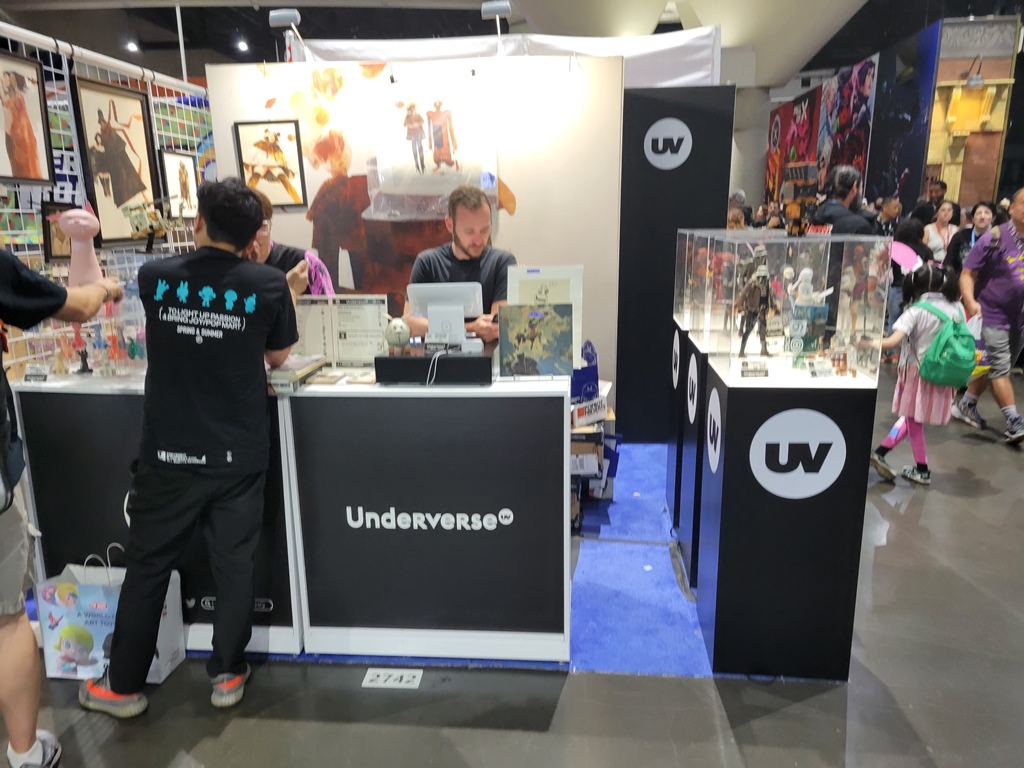 Dark Horse
https://www.darkhorse.com/
After a number of years away from the convention scene Dark Horse, one of today's top comic publishers, finally returned to in person conventions. Dark Horse's footprint was missed over the last few years as they seemed to always have a number of activities throughout the convention from signings, exclusives, giveaways, and product reveals along with panel programming as well. Their products usually range from statues and figures to everyday items like book-ends, coasters, jewelry, and home décor. Their properties usually run the gamut of relevancy including the likes of The Umbrella Academy, The Last of Us, The Witcher, Hellboy, American Gods, Game of Thrones, Mass Effect, and Dune to name a few. It's really great to see them on the floor again.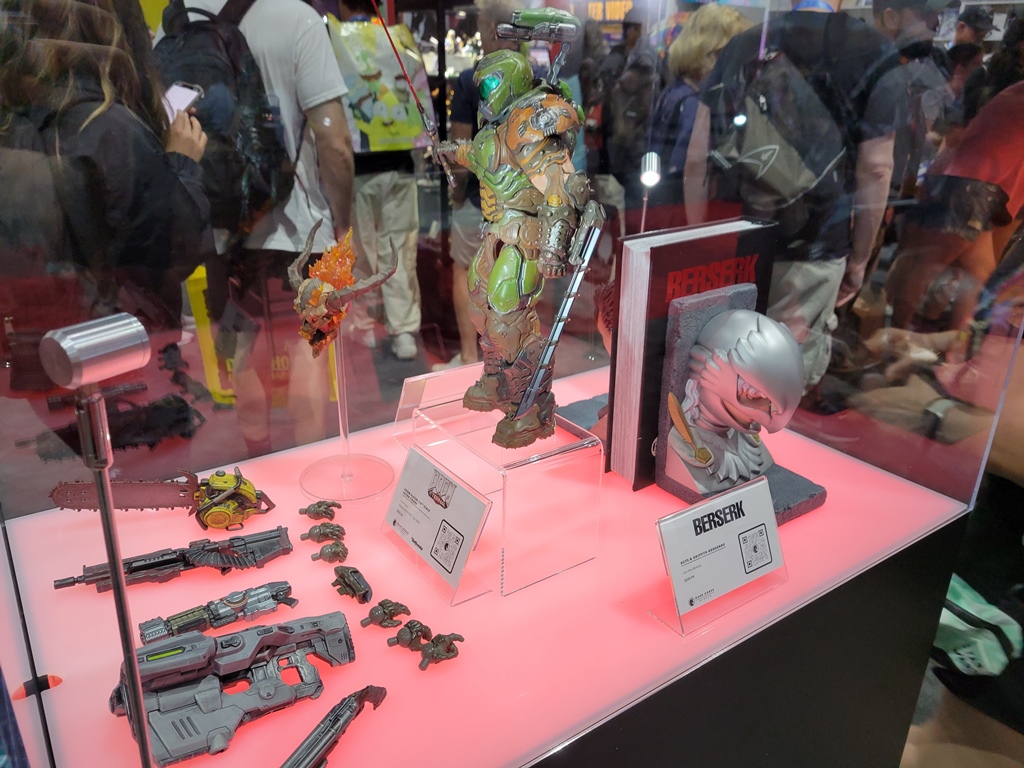 Premium Collectibles Studio
https://collectpcs.com/
PCS works tirelessly to put out extremely high quality sculptures with superior value while maintain low edition sizes and superior value. Their award winning team of artists are producing characters from movies and TV, comics, and video games in a verity of scales and prices points.
Elite Creature Collectibles
http://www.elitecreature.com/
Another newcomer I was not familiar with ECC had a fairly sizeable booth on the exhibit floor. While they did have some licensed material like E.T The Extra-Terrestrial, Hellboy, and Jurassic Park statues they also had a mix of non-licensed creatures. Their mission is simple – make the coolest, affordable creature collectibles available on the market.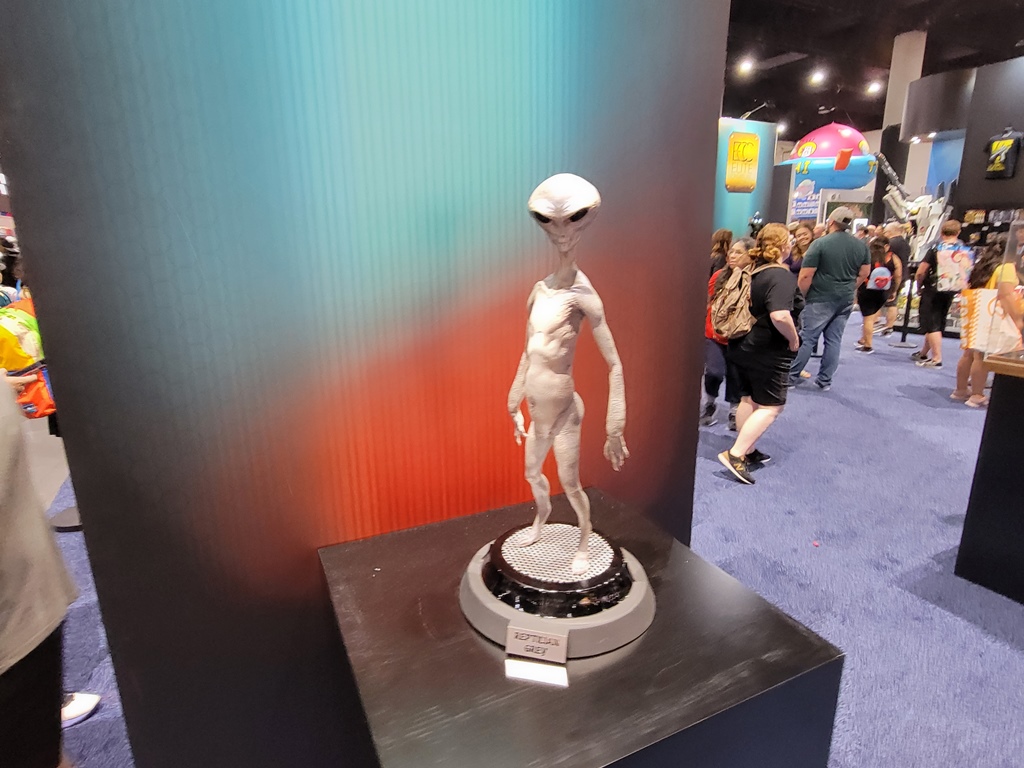 Enesco
http://www.enesco.com/
2023 marks Enesco's first foray into exhibiting at SDCC though not the first time I've seen their products. Back in 2020 I ran into this company at a New York Toy Fair and immediately thought they would make the perfect addition to any convention show floor. Dealing in licensed properties from DC, Marvel, Harry Potter, Elvira and many more brands Enesco specializes in the sale and distribution of giftware. Their products are mostly found in specialty card and gift retailers, home décor boutiques, mass-market chains, and online retailers but their high quality and appeal certainly fits well with the vibe at comic con. At SDCC they had a nice display of Disney and Pixar statues and cups as well as a few Elvira products mixed in.