With over 1000 booths on the exhibit floor at San Diego Comic-Con (SDCC) walking the exhibit hall can feel like a trek and at times daunting. Companies try to get you to come in by showing off their newest products or with exclusives or with content on new and upcoming shows. But when just having a booth isn't enough companies start taking over the outside of the convention area with offsites and activations as an alternate means to promote their content. These varied experiences can really enhance a convention experience and provide a more exclusive or intimate experience than just showing off products on the show floor. In the past companies like HBO, AMC, Lionsgate, FX, Sony, and more have taken themselves off the show floor and put on highly detailed and entertaining experiences for fans to enjoy. It can become difficult to cover every experience as the sheer amount of them and the time it takes to get into and through them adds up but here are a few standouts from the 2023 edition of San Diego Comic-Con.
Universal and Amblin Entertainment "Step Into Jurassic Park"
To celebrate the 30th anniversary of Jurassic Park Universal held an exclusive "Step Into Jurassic Park" experience during San Diego Comic-Con.
The experience was set-up as a tour and photo-ops of iconic scenes from the original movie, Fans started by walking through the park entrance gates. From there we were given a tour of various parts of the movie including an archaeological dig site, an egg incubator and amber display as well as photo-ops from the Dilophosaurus attack, the T-Rex toilet scene, the Raptor chase in the kitchen, and the power switch scene. There were also a few easter eggs including the Barbasol can and the classic "When Dinosaurs Ruled the Earth" banner.
After the "tour" of there was an interactive Amazon product showcase at the Visitor's Center featuring a nostalgic selection of official toys, apparel, accessories, and more available in the Amazon Jurassic Park store.
Finally attendees were also able to enjoy Jurassic World dinosaur-themed chicken nuggets from John Soules and dinosaur themed Boxed Water. A few roaming park attendants were also carrying a baby raptor around the area and engaging with diners.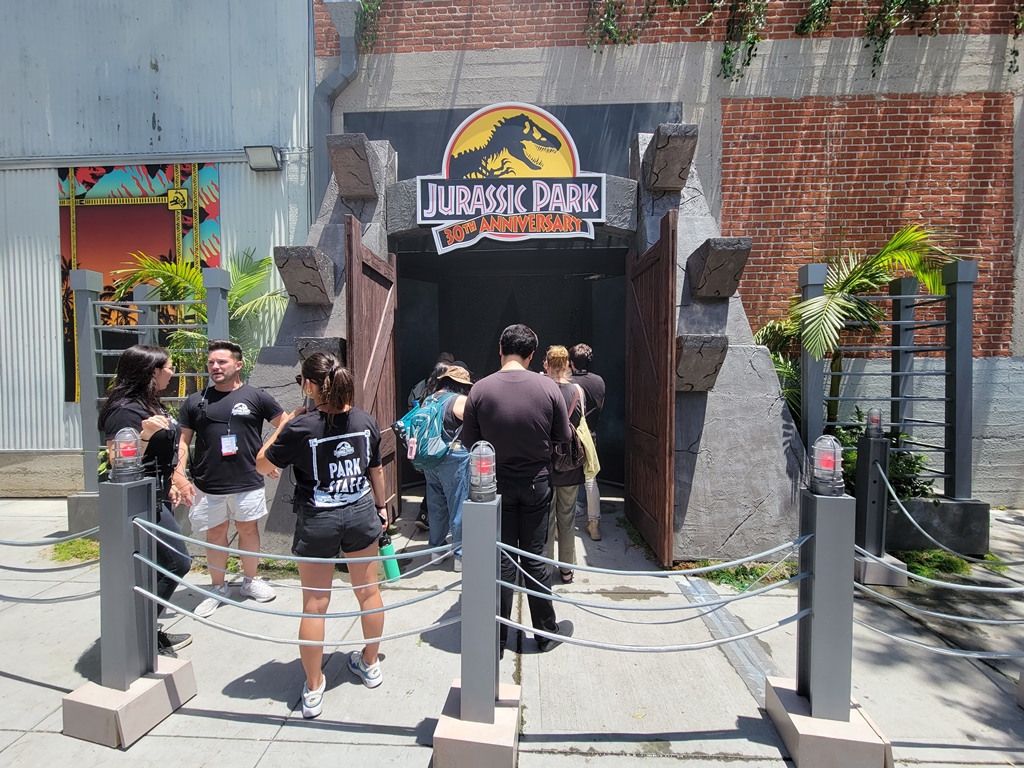 AMC "The Street of Immortality" 
AMC Networks decided to promote their Anne Rice Immortal Universe shows Interview With the Vampire ?and Mayfair Witches with a New Orleans themed "The Street of Immortality" at the Hilton hotel terrace in the San Diego Gaslamp Quarter.
The immersive experience was filled with plenty of interactions with residents of the area. The area was decked out Storyville and featured a few destinations along Rue de L'Immortalite including Foucault Hall, Mayfair Talismans, Hotel Iberville, and Nawlins Records. But as a pamphlet handed out as we entered the area warned that due to a number of incidents and disappearances attenddes were advised to keep activities to the main thoroughfare and to stay vigilant. Along with a few photo and video opportunities while touring the street attendees were ableo to collect exclusive souvenirs and limited-edition premiums, including "The Elixir of Immortality," a mocktail presented by POM Wonderful.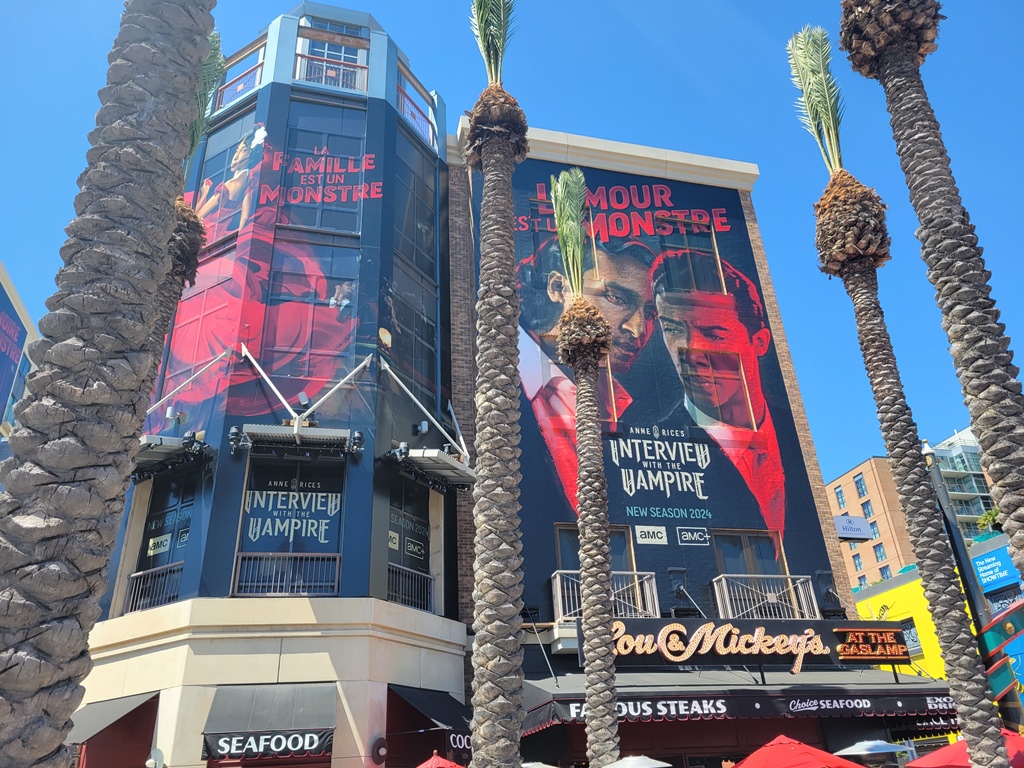 Paramount+ The Lodge
Paramount+ on the other hand went with a bit more of laid back experience with their The Lodge: A Paramount+ Experience. The experience walked guests through a number of shows and movies including Good Burger, Transformers: Rise of the Beasts, Yellowjackets, and Spongebob Squarepants. Along with a few photo-ops from Lioness, Pet Sematary: Bloodlines, Good Burger  2 attendees were able to get custom caricature art and a limited edition Star Trek pin, get fresh temporary ink based on your favorite series at the Ink Master airbrush tattoo station, get a deck of cards and some honey from Yellowjackets, and get some refreshments from the Transformers: Rise of the Beasts energon station, sliders and fries from the Good Burger counter, and cocktails crafted at the 1923 speakeasy. Though it was a bit of a timed experience it was pretty enjoyable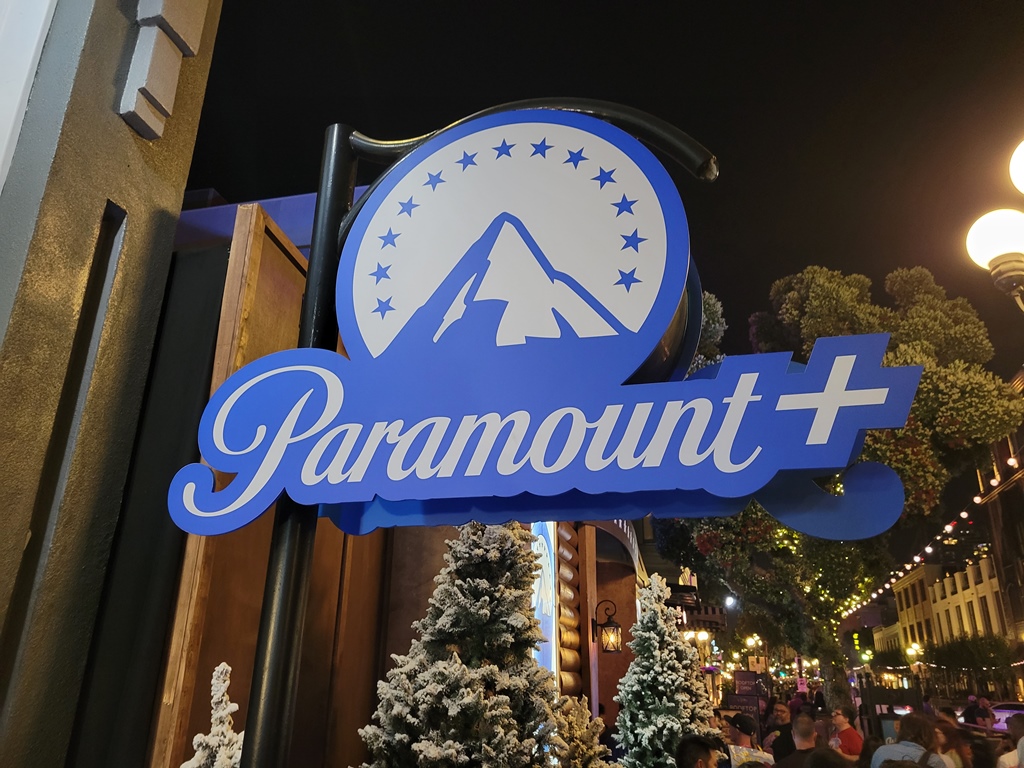 FX
Unfortunately I did not really have time to experience the FX area in detail and rather just walked through the area on Sunday but there was area for guests will travel throughout Sh?gun's historic Edo period Japan and encounter a dark murder mystery in A Murder at the End of the World, check into an American Horror Stories inspired wellness clinic, and transform every day into SUN-day funday with What We Do in the Shadows.