With the New York Toy Fair rapidly approaching both The Toy Insider and Toys, Tots, Pets, & More (TTPM) have put out their holiday gift guides. Additionally, both companies also held their semi-annual events last week.
Even though I have covered both events in the past I do want to give a quick recap of the people behind both events before we dive into the companies that attended each show –
The Toy Insider is a perfect resource for researching and finding reviews of toys, technology, and entertainment. With their years of experience The Toy Insider posts reviews of products throughout the entire year assessing products through a tested review process that includes quality, price, and playability. You can follow them through all forms of social media as well: Twitter, Instagram, YouTube, and Facebook. Additionally twice a year The Toy Insider holds shows while putting together seasonal gift guides.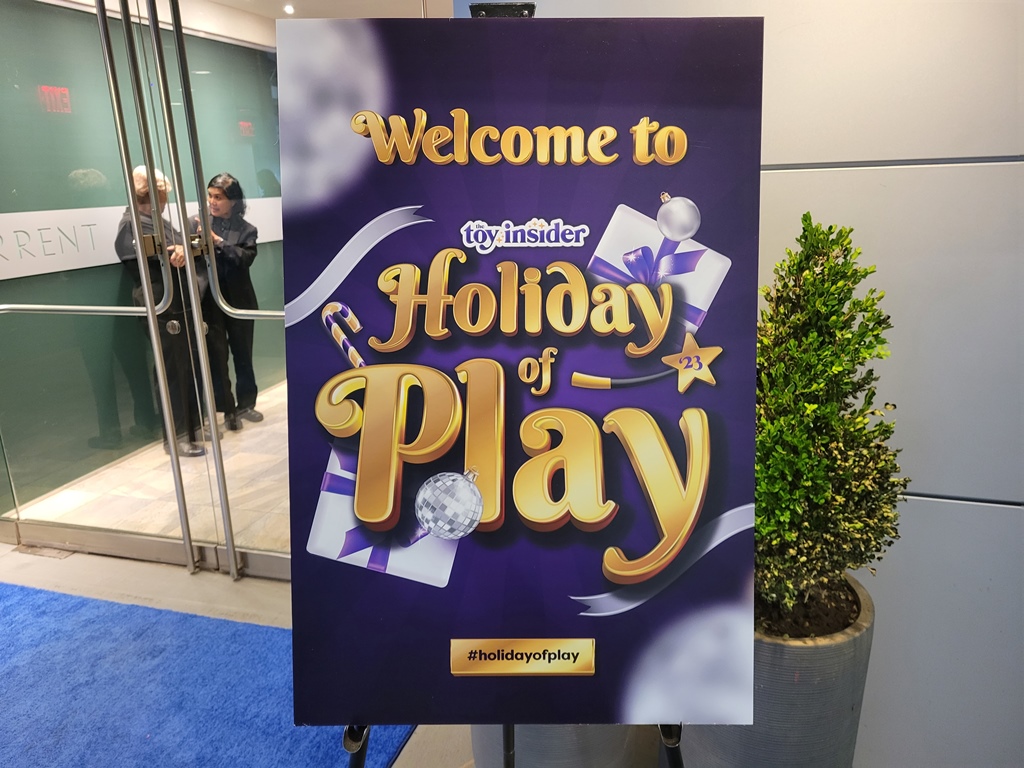 Their 2023 Holiday Season gift guide has a few different categories including their Hot 20, Stem 10, and 12 under $20 along with toys for kids in different age ranges. The Holiday of Play event which took place at Pier 59 showcased a majority of these gifts and a slew of other holiday toys.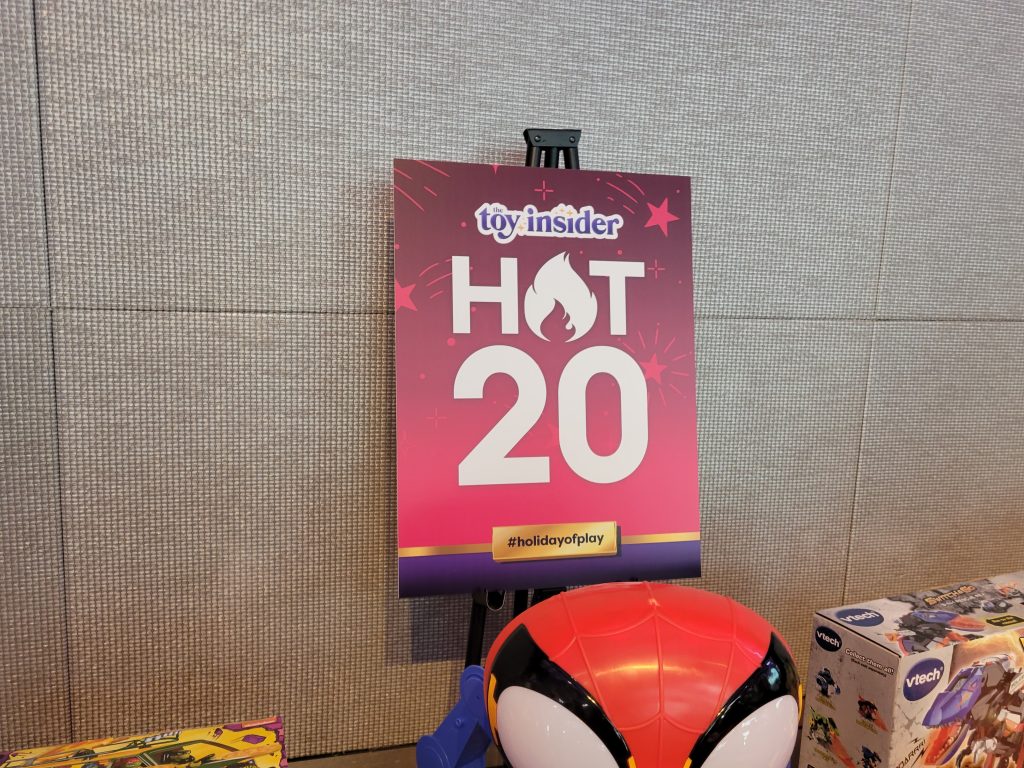 Toys, Tots, Pets, & More (TTPM) is the leading and largest video reviewer of Toys, Baby Gear, and Pet Products. Their site is where consumers research the best products for the best prices in a wide range of categories. TTPM combines reviews (written and video) with live pricing comparisons, one-click purchasing, and product availability at major retailers with reviews of more than 3,000 products annually in their own studio. Their YouTube channel is also the #1 channel viewed by parents looking to be informed. The full 2023 Holiday TTPM Most Wanted can be found on their website. TTPM also had a Specialty Trailbrazers list which included Kitten Games from Exploding Kittens, Thinking Putty from Crazy Aaron's, and Lorcana the Disney TCG from Ravensburger.
While the two brands are not linked their overall goals do have overlap as they both play in the same space and had overlapping companies some of whom showcased the same products at both events I have combined the coverage of the specific companies below so as to not double up on showcasing the same products twice.
With Toy Fair only two weeks away I expect a lot of new product reveals to be upcoming but for now here's a look at some product from some top brands.
Hasbro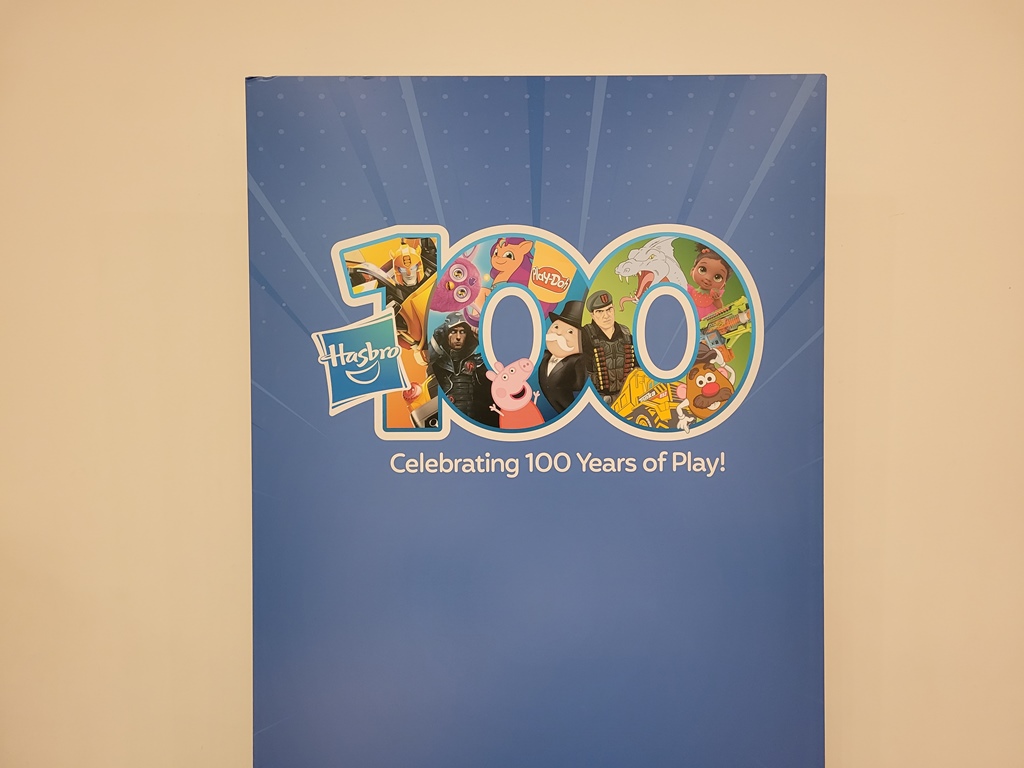 https://shop.hasbro.com/
Hasbro had a small amount of product from across their brands at TTPM, though their focus was on the younger crowd. On display were Star Wars The Mandalorian themed Lightsaber Forge toy, Marvel Spider-man Web Splashers, NERF Stryfe X, Furby, and some gaming including Monopoly Chance and Monopoly Scrabble.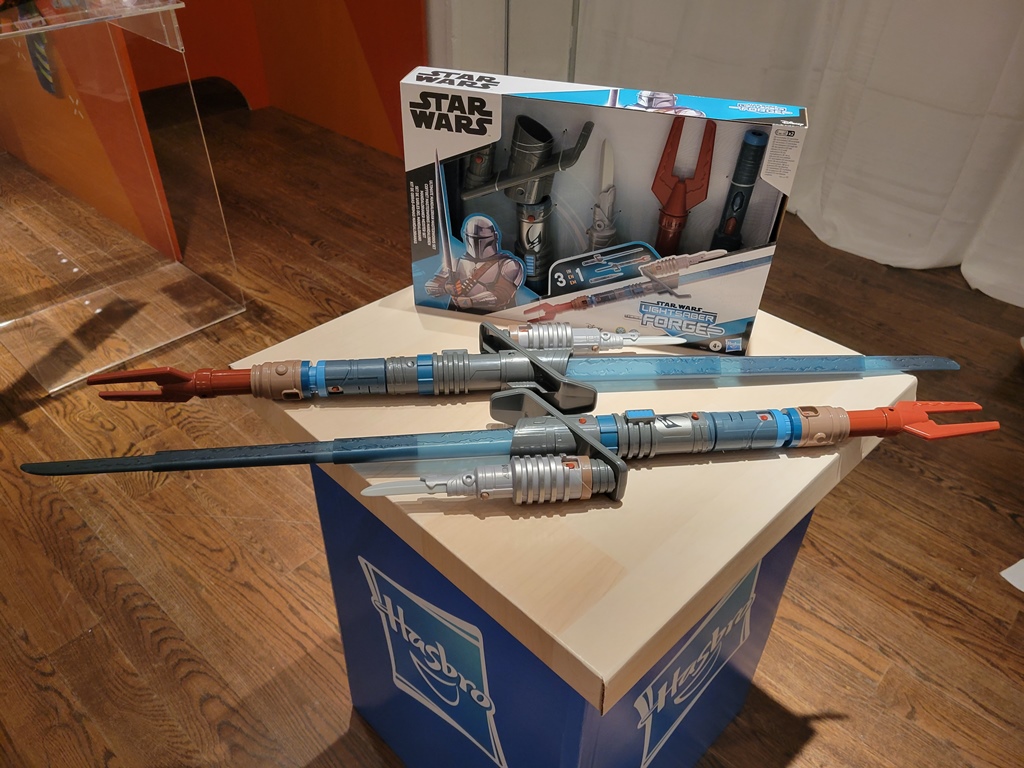 LEGO
https://www.lego.com/en-us
Along with previously revealed sets such as the Pac-Man Arcade and the Hocus Pocus house LEGO brought out a few new sets to Holiday of Play and TTPM including a new Wizarding World of Harry Potter Battle for Hogwarts Set, a Holiday Main Street Set, City Ski and Climbing Center, and a Tranquil Garden to name a few. LEGO Dreamzz is also a new line based on the imagination of children and will be heavily featured at the upcoming Toy Fair.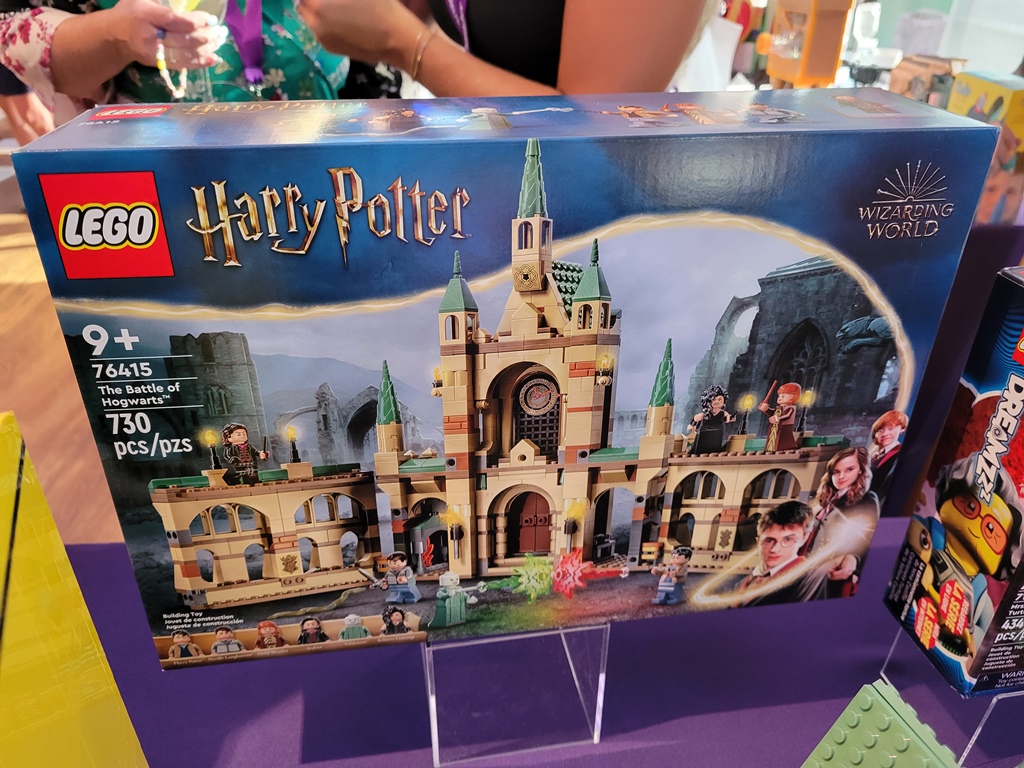 Mattel
https://about.mattel.com/
Between Holiday of Play and TTPM Mattel had a heap of products on display; their MEGA line showed off a Pokemon Charizard diorama and a Pokemen Café as well as a MEGA themed XBOX 360 Collectors building set. Mattel also showed off various Jurassic World figures, the WWE Eliite Collection Series 100 line with Andre The Giant, Becky Lynch, John Cena, Stunning Steve Austin, and The Rock figures, and their NFL Little People Collectors set. For gaming there was a Uno Quatro set.

The coolest thing I saw at TTPM was their Marvel Nano Pods; which are mini Marvel Heroes in a pod which let you connect and display multiple pods together. The wave had 12 figures and one chase variant.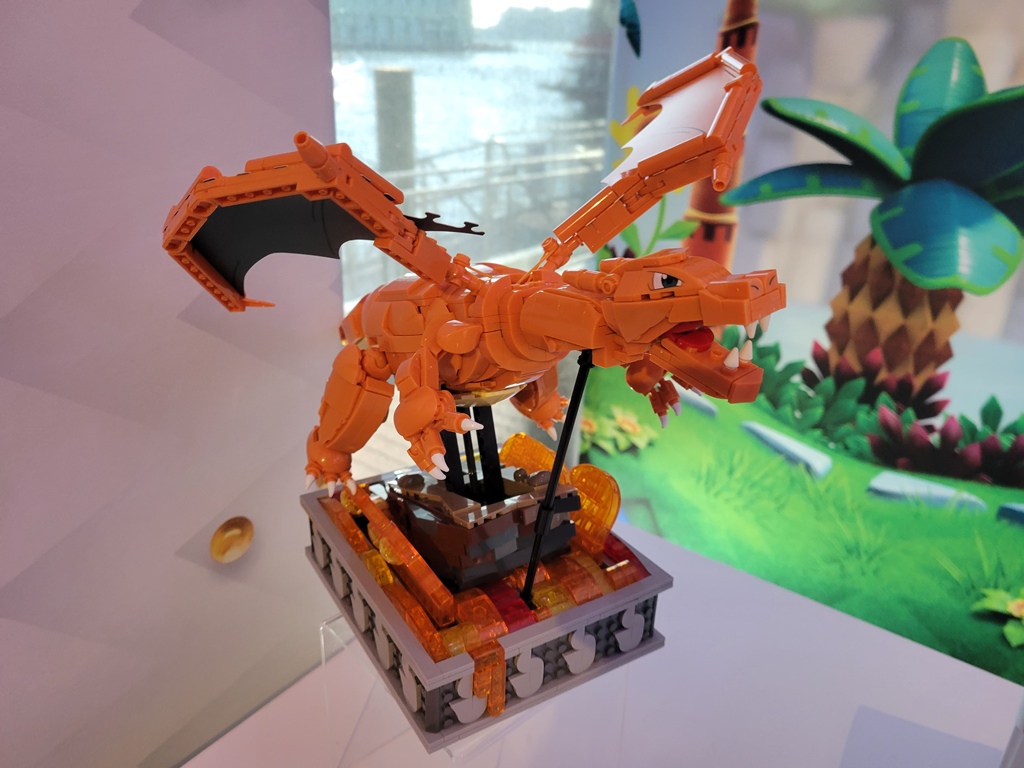 Farco ToyCo
http://www.farcotoyco.com/
Fairly new to the toy space Farco ToyCo has created their soon to be live on Kickstarter Connecto System which by using their Lynx building block lets children and adults introduce dimensionality and flexibility to their building set designs and creations. The Lynx building block is a patent pending block that lets works with either pre-existing building sets or sets in the Connecto System and lets uses bend and pose their creations in innumerable ways allowing the creation of more organic looking designs. The company also has a toy matching program where every set bought for donation is matched by them.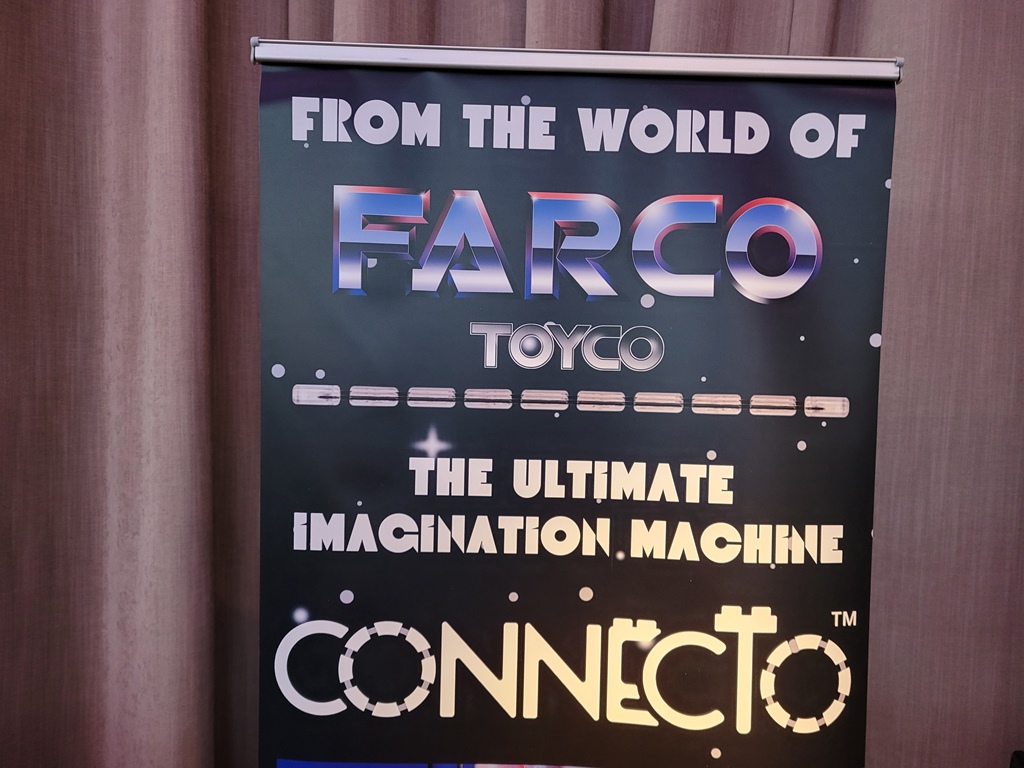 P.M.I. LTD
https://pmi.co.il/about-us
Pocket Money Items produces a range of internationally recognized children's merchandise and toys and are a recognized name when it comes to stuff that kids just need to get their hands on. While at SDCC it was all about their their Pudgy Penguins line at the recent Holiday of Play event PMI's focus was very much on their Toikido's Piñata Smashlings Toy Line. Based on the characters from the Roblox game the Piñata Smashlings line includes plush, collectible figures, and blind box rainbow pods.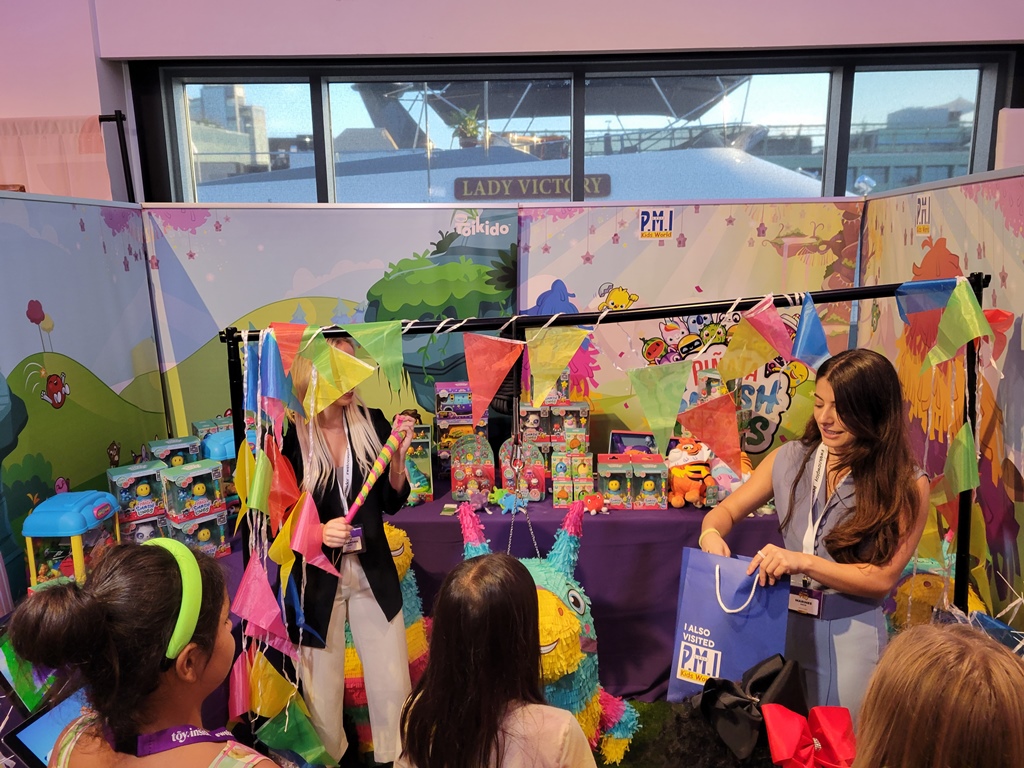 Playmates
https://playmatestoys.com/
Playmates Toys has been producing some of the top imaginative products for over 50 years. At Holiday of Play and TTPM their main focus were on their Teenage Mutant Ninja Turtles line and specifically on their Mutant Mayhem and Classics line as well as their Disney's Miraculous line which included figures and their mystery miracle box.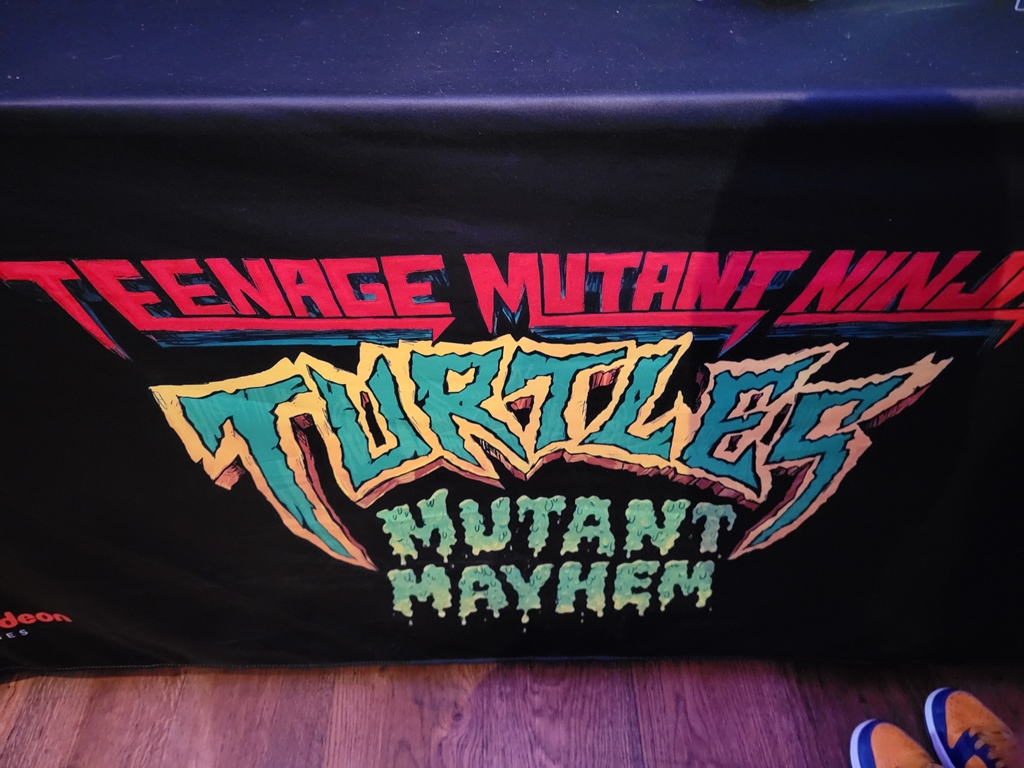 Spin Master
https://www.spinmaster.com/en-US
Spin Master had a trio of products at the Holiday of Play table. First up was their Batman Gotham Guardian toy which lets kids combine a bat-wing, bat-tank, and bat-cycle into a huge mechanized batman; whats really neat is that the four-inch figure line also fits into this set. Next up from the Wizarding World of Harry Potter was a Interactive Dobby which moves and has over 40 phrases from the movie. Finally a Monster Jam Grave Digger Trax remote radio controlled car lets you maneuver the Grave Digger in nearly any terrain.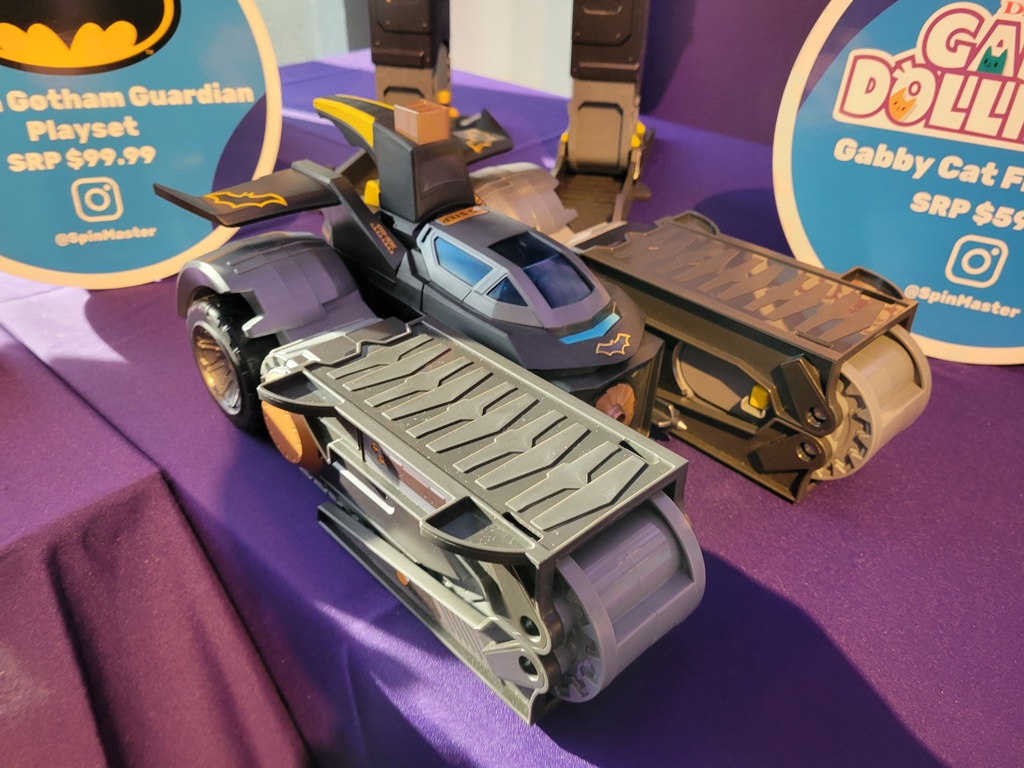 Hotwheels Rift Ralley
https://riftrally.com
Velan Studios have created an RC car which lets you connect virtually into legendary Hot Wheels. The game allows comes with one smart RC car which you then use to create your own race course at home using either a PlayStation or iOS. The RC car is then transformed on the screen into one of 140 different cars (each with their own unique abilities). You can then race your own home made courses or take on one of over 50 challenges.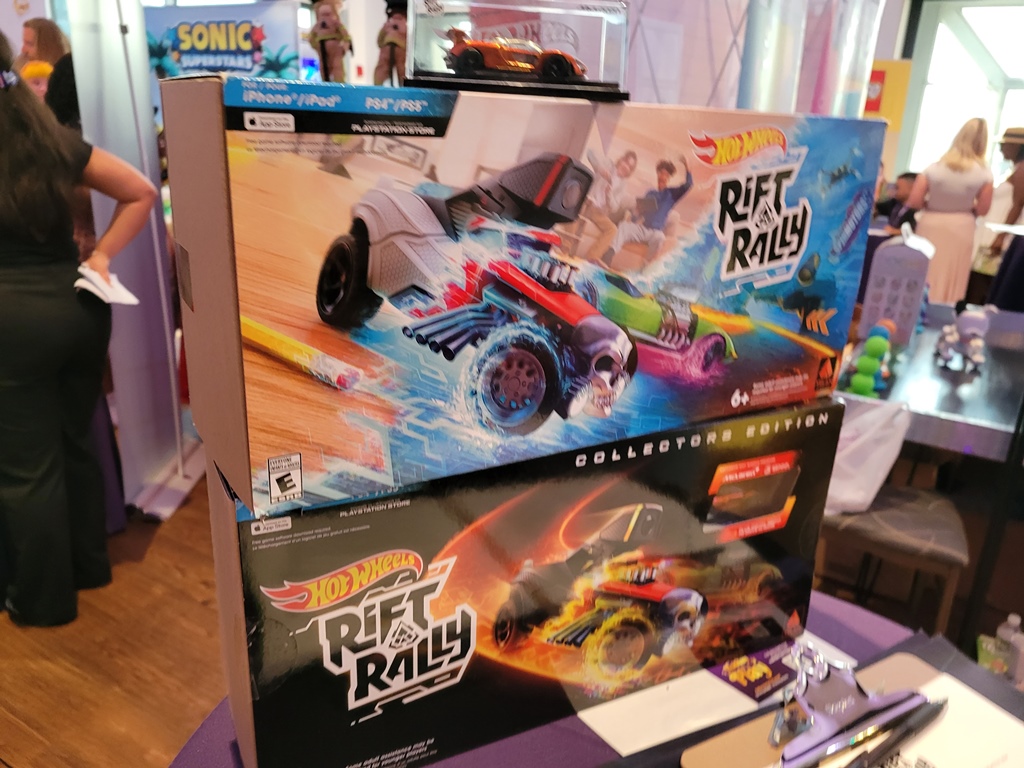 Nylint Toys
https://nylinttoys.com/
Family-owned and operated, Nylint has re-launched the iconic, collectible Nylint brand with the addition of two new vehicles Rain (a classic van) and Sunshine (a classic truck). These sturdy metal vehicles are sure to bring joy and happiness to many children and even some nostalgic adults.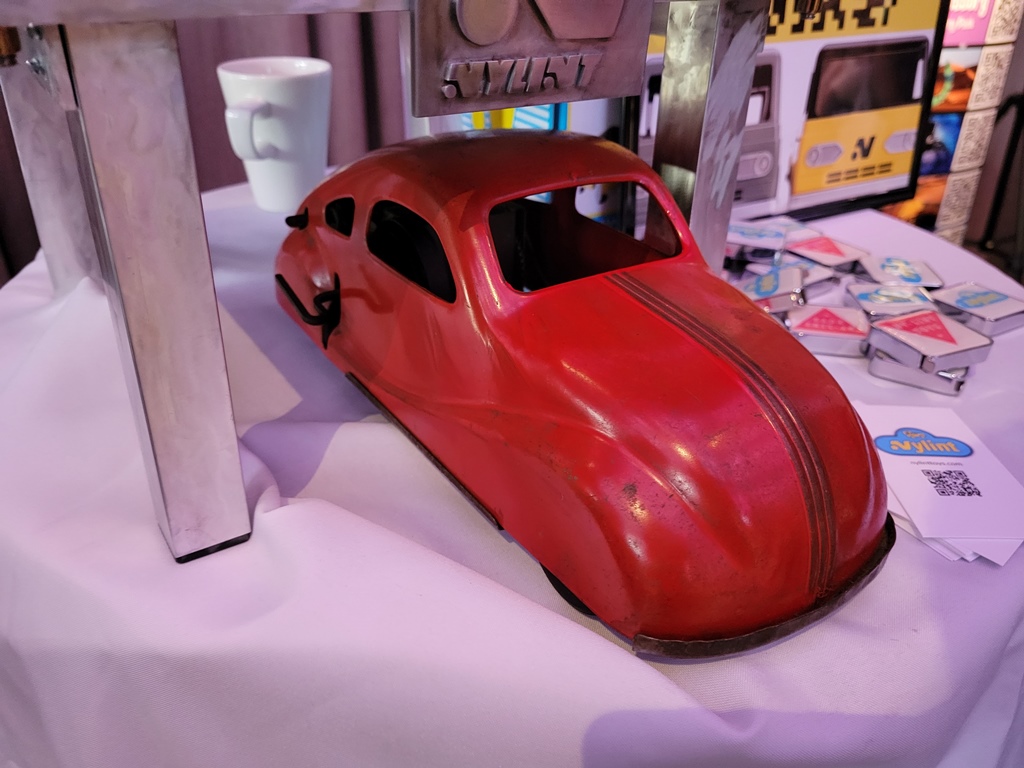 Horizon Group
https://www.horizongroupusa.com/
A bit outside our general wheelhouse I just wanted to give some attention to Horizon Group for a neat The Young Scientists Club Lunar Rover set which lets kids custom build and paint models of NASA Space Explorers.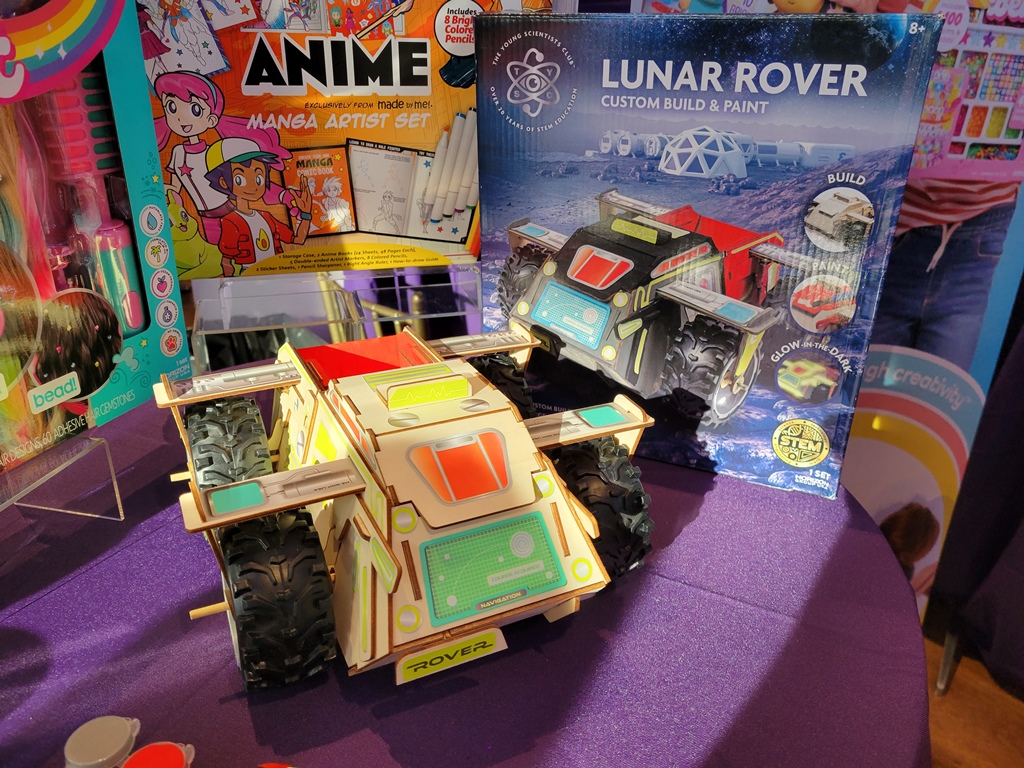 Eye Connect Crafts
https://www.eyeconnectcrafts.com/
Another product a drop outside our general wheelhouse but worth a mention is the Eye Connect Crafts 3D Tunnel book and craft kits. The Tunnel Books lets kids create 3D art books which can also be used to make some really imaginative stop motion art.