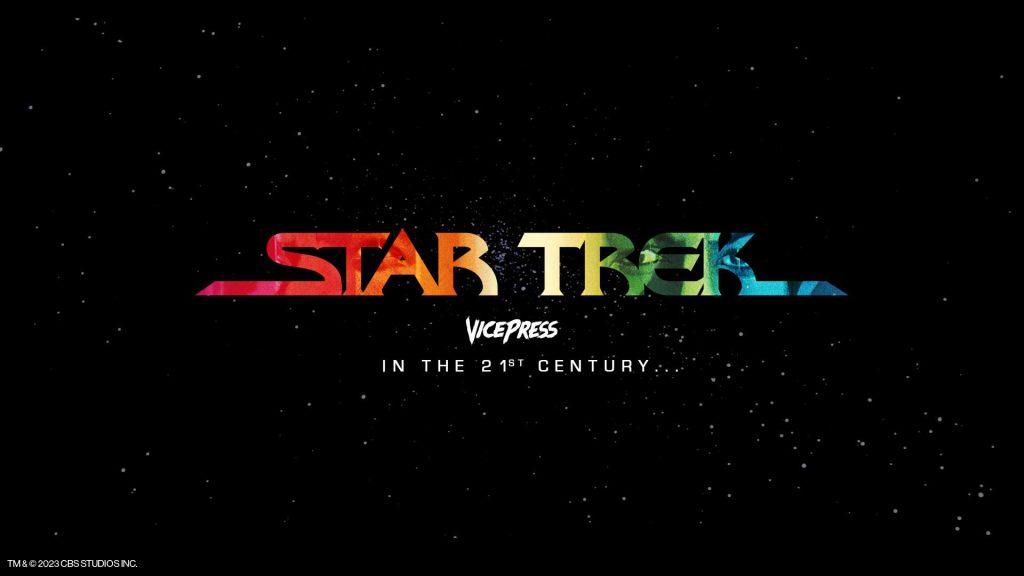 VICE PRESS BOLDLY GO WHERE NO GALLERY HAS GONE BEFORE WITH OFFICIALLY LICENSED STAR TREK FINE ART POSTER AND PRINTS, LAUNCHING WITH STAR TREK: THE MOTION PICTURE BY MATT FERGUSON
Vice Press, the UK based pop-culture art and collectibles brand, will celebrate both the cinematic and small screen universe of Star Trek with an ongoing series of limited edition fine art posters, prints and collectibles. The series will see Vice Press both revisit original theatrical posters and artwork from across Star Trek's rich creative history with fully remastered artwork, as well as release pieces featuring newly commissioned works.
Star Trek could not be in better hands than with Vice Press Creative Director Matt Ferguson, a huge fan himself with over 30 years of knowledge and passion for the franchise and our first release in the series will feature brand new art by Matt Ferguson for Star Trek: The Motion Picture.
"Star Trek has always been a part my life. I come from a family of Trekkies, so for me getting to make new Star Trek art for my own company is such a thrill. I can't wait to show everyone what we've got cooking! Engage!" said Vice Press Creative Director and Artists Matt Ferguson.
Classic pieces in the series will include remastered editions of Bob Peak's original Star Trek: The Motion Picture posters, with new pieces by artists including Florey, Paul Shipper, Rachael Stott, Danny Schlitz and Matt Ferguson himself.
Star Trek: The Motion Picture will initially be available in two limited editions, a regular edition of 200 and a foil variant of 175, both 24×36 inches.
Star Trek: The Motion Picture by Matt Ferguson will be available exclusively from Vice Press on Thursday the 21st of September at 6pm BST (UK)/ 1pm EST/ 10am PST (US)