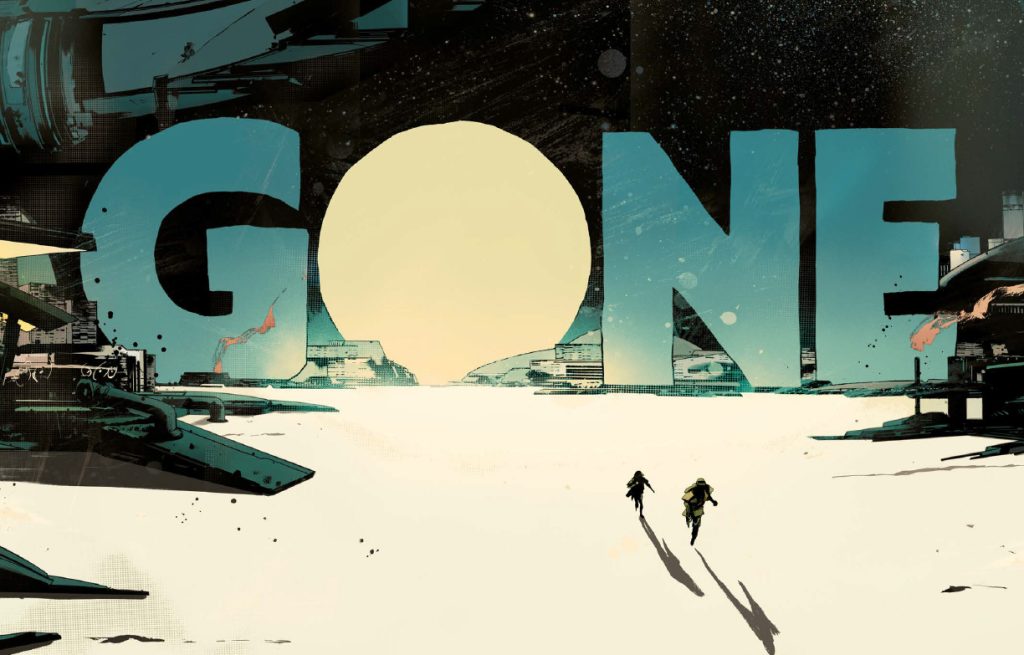 Something a bit different from me, an interview! I was able to sit down and talk with one of my favorite artists Jock at New York Comic Con. We discussed a wide range of topics from his creative process, style in art, movies, and comics, his newest venture DSTLRY and where that may be headed and his upcoming comic book Gone.

For those who are unfamiliar with him Jock is a New York Times-bestselling artist who is known for his work on comics and posters and for producing key art and concept design on many films including Ex_Machina, Annihilation, Dredd, and Star Wars: The Last Jedi. He has worked with numerous writers most notably including writer Andy Diggle on DC/Vertigo's The Losers and Wytches with writer Scott Snyder.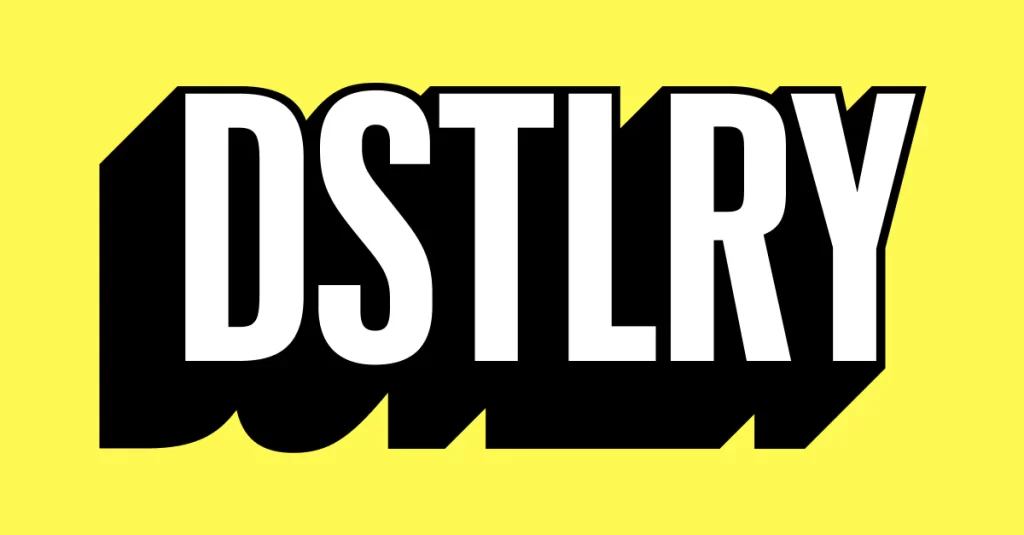 ML – For those new or catching up what is DSTLRY as a comic publisher and how is it different from other ones?

J – In a number of ways. It's entirely creator owned comics so it's arguably some of the best talent in the comics industry getting to have total creative freedom to make their own stories. Also as a founding creator we have a stake in the company as well so it feels very like a band of brothers. We're very good friends, very close to each other, and we're all supporting each other's books because the stuff they have coming out is honestly incredible.  It's the perfect storm of top talent being given total freedom and that's a great thing.

ML – I've seen a lot of big names attached. Who is one of your favorites? You work a lot with Scott Snyder but who else?

Jock – There's a ton; Ram V I love. James Tynion IV is doing something. Becky Cloonan and Tula Lotay their book Somna comes out the month after Gone is released and I've read issue 1 of that and it's incredible, really incredible. Yeah there's so many cool people.

ML – How has the experience been starting this company from the ground up and where it's at?

Jock – Yeah it's been good. It's funny even though it's a new company I'm working with my oldest editor Will Dennis who I work with on The Losers at DC/Vertigo like 20 years ago now. So yeah, he's my editor so even though it's fresh and new and exciting the day-to-day is still kind of the same.

ML – And that probably has an easy feeling to slide into.

Jock – Yeah, absolutely because I'm writing and drawing my book by myself as well Will's my main collaborator really.
ML – Your style can be a bit abstract at times. Working on art direction how do you approach the visuals when just given descriptions of a scene or a movie?

Jock – I approach it as well as I can basically; there's a few things; I tend to like art and certainly in comics I tend to like art and a storytelling that's quite cinematic. I love movies just as much as comics and  it's been great working on posters and films as well alongside comic books but people say how did you come about your style and I don't really know. I try to be as clear as I can with storytelling, as dramatic and emotional as I can with the visuals, and if anything that's my approach.

ML – And Gone is your newest book. So what's it about and can fans look forward to in it?

Jock – Yes so Gone is a science fiction story about a little girl that gets trapped on a huge intergalactic space liner that caters for the 1%. She comes from very humble background and her family struggles to make a living and her and her buddies go down to the space port to raid for food and supplies and unfortunately on one of those raids it turns out that she gets stuck on the ship and then has to use her strength of character, perseverance, her smarts, and her wit to survive in a very alien environment.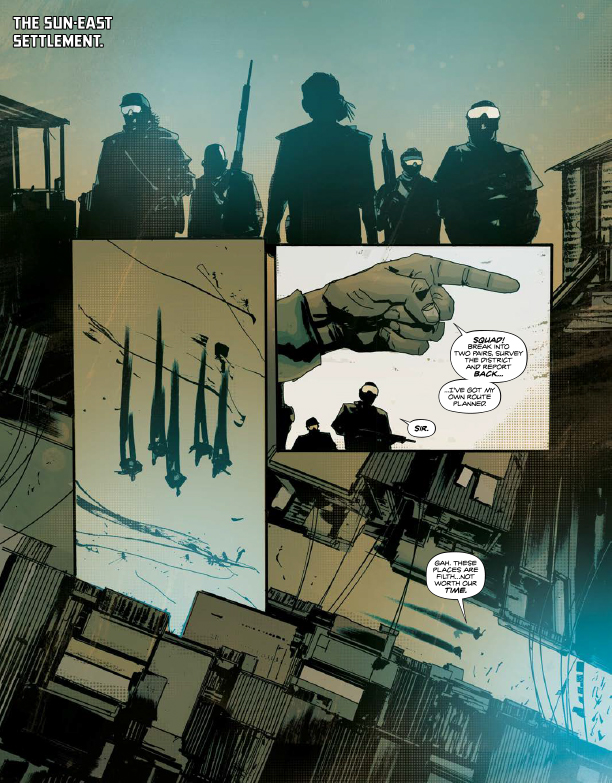 ML – After that you mention something will be coming from Tula Lotay?

Jock – Yeah so Tula and Becky Cloonan's book is called Somna and that comes out in I believe November. My book gone is out in 2 weeks, October 25th it lands and then Becky and Tula's comes out in November and it's a phenomenal.

ML – I look forward to that. I guess one last question which is a little more personal to me. With other galleries there seems to be a bit more space in that area now. Do you think DSTLRY can expand into this space as well especially as you and others have worked in that scene? Do you see that kind of expansion of creator owned portion of it?

Jock – I would say the short answers is yes. Because one of DSTLRY's main approaches is to make very high quality merchandise. The comics themselves spot gloss, high quality books. In fact in San Diego when we launched The Devil's Cut, which is a collection of a short stories by a lot of the creators, we did a screen print release with Eric Garza and DL Screenprinting which was essentially a screen printed poster… so the short answer is yes…and because like you say my kind of experience in the poster world I'm sure there will be some of that as well.

ML – I look forward to it because I've always been a fan of posters and that speaks to me as much as your comics.

So there you have it a bit of insight into the head of Jock as well as his newest projects and upcoming releases from DSTLRY. Go check it out when it finally drops on October 25th and don't forget about Somna from Tula Lotay and Becky Cloonan when that releases on November 23rd!

Somna isn't just another comic; it's a journey into a world where passion and freedom clash with repression. The story revolves around Ingrid, trapped in a loveless marriage with Roland, the town's chief witch hunter. As Roland embarks on a relentless quest to rid the town of 'heretics', a murder shakes the community to its core. Ingrid, with her own suspicions about the true culprit, finds herself drawn to a mysterious figure who might either hold the answers or lead her to damnation.