Jul 2017 - Aug 2017
Price:
$519.99
Link:
Exclusive
(Limited to 750)
Regular
Product Size19.5" H (495.3mm) x 10" W (254mm) x 25" L (635mm)*

"At last, we will reveal ourselves to the Jedi. At last, we will have revenge."

Darth Maul may be one of the greatest villains to emerge from the Star Wars universe. A figure cloaked in shadow, he broadcasts his intentions through his terrifying tattooed visage, leaving little to the imagination. It is no wonder that Sidious chose Maul as his apprentice.

Our Darth Maul Premium Format™ Figure captures the highly detailed likeness of Ray Park as the feared Sith. From a tattooed face beneath a crown of thorns, his gleaming yellow eyes pierce onlookers, while his stance - light-up double-bladed lightsaber clenched in hand - is one of absolute power and control. Wrapped in a fabric costume, the piece begins to exude the grace and intensity of this imposing character.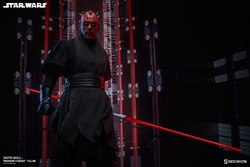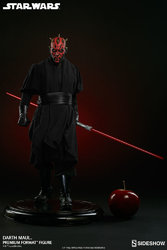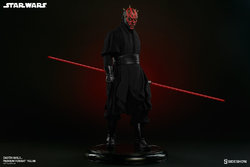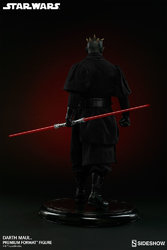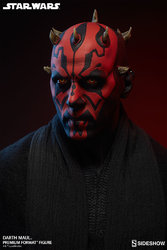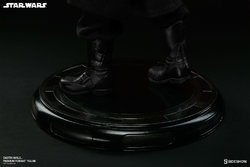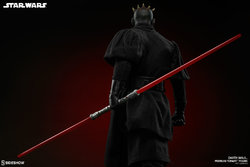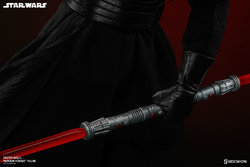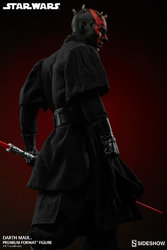 Last edited: