Hello members, and thanks for reading about my giveaway!

HOST / Donated by

:
Naughtius Maximus / @rodobastos

DURATION

:

Ninja week: Feb 26 - Feb 28

WHO IS ELIGIBLE?

All registered members, regardless of post count


The PRIZE: (x2 copies, 2x winners)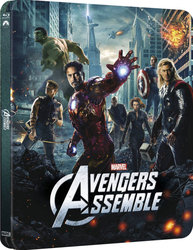 How do i win this?!
Q: What's the challenge?
A: If you could create your own superhero group to take on The Avengers, who would you choose?
For example:
Thor vs Superman
Cap America vs Deadpool
and so on...
CONTEST TERMS and other Info:
One post/entry per person. The winner is responsible for paying for his/her own shipping. I will contact winner(s) with info.

MULTIPLE WINS? No problem, I will combine all your winnings into one package at a combined shipping cost.

Good luck everyone!

Click HERE to support the site

Stay tuned for updates throughout the Ninja Week 2016 and all year round:
Facebook | Twitter | Instagram
​