P2 - Schreie im Parkhaus
Mediabook Cover A (600 copies) by Turbine Medien Germany is going to be released on February 10th.
ALL three available artworks are sold out!!!
This release features world exclusive audio Dolby Atmos and Auro 3D on two Blu-ray discs.
Video: 2,35: 1 (1080p Full HD) Audio: Deutsch & Englisch Dolby Atmos (Blu-ray disc one), Auro 3D (Blu-ray disc two).
Deutsch & Englisch DTS 2.0 (both Blu-ray discs)
Untertitel: Deutsch, Englisch (SDH)
Laufzeit: ca. 97 Minuten + ca. 31 Minuten Bonus
- 20-seitiges Booklet von Tobias Hohmann über die Produktionsgeschichte des Films
- Ein neues Angst-Level – Making of* (ca. 12 Min.)
- Terror-Design – Drehort und Stunts* (ca. 5 Min.)
- Eine neue Spannungsart – Regisseur Franck Khalfoun* (ca. 3 Min.)
- Hinter den Kulissen* (ca. 4 Min.)
- Audiokommentar* mit Alexander Aja, Franck Khalfoun und Gregory Levasseur
- Kinotrailer, Teaser und TV-Spots
* mit optionalen deutschen/englischen Untertiteln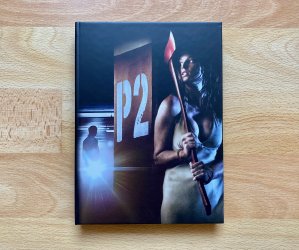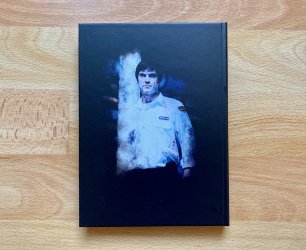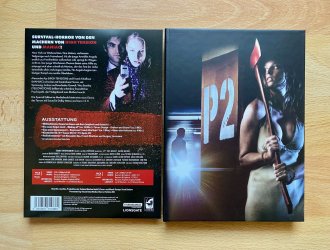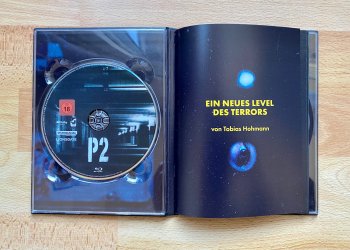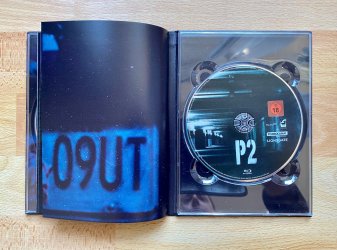 Unboxing Video
(in English)
Release date:
out this week on February 10th
Purchase links:
P2 - Schreie im Parkhaus | Mediabook (2x Blu-ray) - DE-Artwork - 600 Stück
Price:
€24,95