Hi All,
Reluctanty i'm selling of a few of my premiums to raise some ££ for some new AV equipment.
All my items on sale are sealed and mint. Unless mentioned otherwise.
If you would require an extra picture for you to see the individual item.Please request it and I will PM it to you.
Prices below are for PayPal gift, otherwise buyer pays fees - all prices are excluding postage - I don't charge anything aditional for bubblewrap

Any questions of if you want further pics pls let me know.
Cheers
Mark
PRICES
Manta Revenant Lenti £36
Manta Walter Mitty Lenti £41
SOLD
SOLD FAC Dredd Hardbox £65(Small tear in wrap where sealed - see pic)
SOLD FAC Zootropolis £65
SOLD FAC Expendables 1 & 2 Hardbox £65
SOLD FAC Spiderman Maniacs Box £175
SOLD FAC Black Hawk Down (Mint/Open) £75 - only opened to check contents

SOLD Nova Kill Bill 1 £35
SOLD Nova Drive Lenti £45 (small tear in wrap - see pic)


Nova Kill Bill 2 £51
FAC Bad Boys with Bagde £100 - sold
FAC Deadpool Hardbox £
70
(Small tear in wrap where sealed - see pic)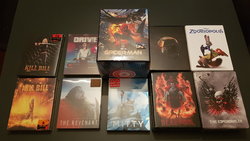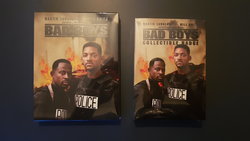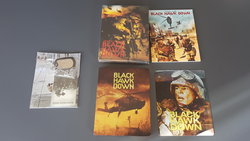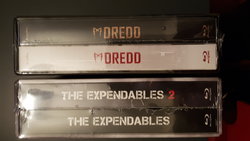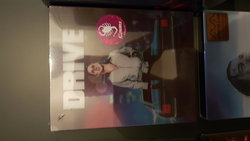 Last edited: