Release date:
Expected to ship in February 2019
Purchase link:
TBA
Price:
$35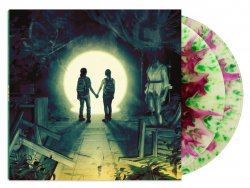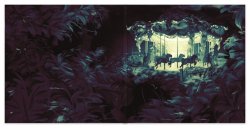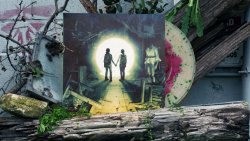 This week, in celebration of the fifth anniversary of THE LAST OF US: "LEFT BEHIND," we are thrilled to present THE LAST OF US: ORIGINAL SOUNDTRACK - VOLUME TWO, which features the original score from Left Behind by award-winning composer Gustavo Santaolalla. We're also excited to offer a restock of THE LAST OF US: ORIGINAL SOUNDTRACK - VOLUME ONE, for those who missed out previously.

This week, both the new release and the restock will go on sale on

Thursday (2/14) at NOON (CT)

via

mondotees.com. MONDO
THE LAST OF US: Original Score - Volume Two 2XLP.

Music by Gustavo Santaolalla. Artwork by Sam Wolfe Connelly. Pressed on 2X 180 Gram Colored vinyl (also available on 2X 180 Gram Black vinyl).

Expected to Ship in February 2019. Ships Worldwide.

$35

Mondo is proud to present Volume Two of the long-awaited re-issue of the original soundtrack Naughty Dog's 2013 video game, THE LAST OF US.

Included on over 240 'Game of the Year' lists, Naughty Dog's survival-horror masterpiece features a soundtrack that rivals some of greatest film scores of the last 10 years. Fact Magazine has listed the soundtrack as the #3 Best Video Game soundtrack of all time.

This 2XLP reissue, with original artwork by Sam Wolfe Connelly, features all 25 tracks from 'Volume Two' of the soundtrack. 'Volume One' soundtrack is available now and pressed on colored vinyl for the first time ever.
Source:
https://mondotees.com/blogs/news/mu...inal-score-volume-two-2xlp-volume-one-restock