Lead Steelbook Mod
Moderator
Premium Supporter
Release date:
TBA
Price:
Purchase link:
Here
Alien day general chat thread
here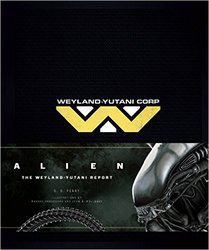 "This exclusive in-world book utilizes specially commissioned illustrations and thirty-five years of
Alien
movie concept art and film stills to create a deeply engrossing reading experience that explores the nature of the Xenomorph in unparalleled detail.
Alien: The Weyland-Yutani Report
contains extensive information on the characters, locations, vehicles, and weapons from the movies, along with an in-depth breakdown of the Xenomorph's life cycle, to give readers the most comprehensive look at one of movie history's greatest monsters.
Covering all aspects of this hugely popular franchise's thirty-five-year history,
Alien: The Weyland-Yutani Report
is the ultimate book for fans."
Last edited by a moderator: