We're very lucky here at Hi-Def Ninja as we have been provided with an early look at the new 20th Anniversary limited edition Blu-ray box set release of the Quentin Tarantino classic, PULP FICTION.
To celebrate the 20th Anniversary of Tarantino's modern classic comes the definitive Blu-ray box set edition just in time for Christmas. The endlessly re-watchable caper comes in the ultimate package with brand-new themed contents and a fully loaded Blu-ray of the 1994 masterpiece (yes, it really is 20 years old!). Lionsgate UK will be releasing the PULP FICTION 20th Anniversary Collector's Edition Blu-ray box set on December 1st, 2014.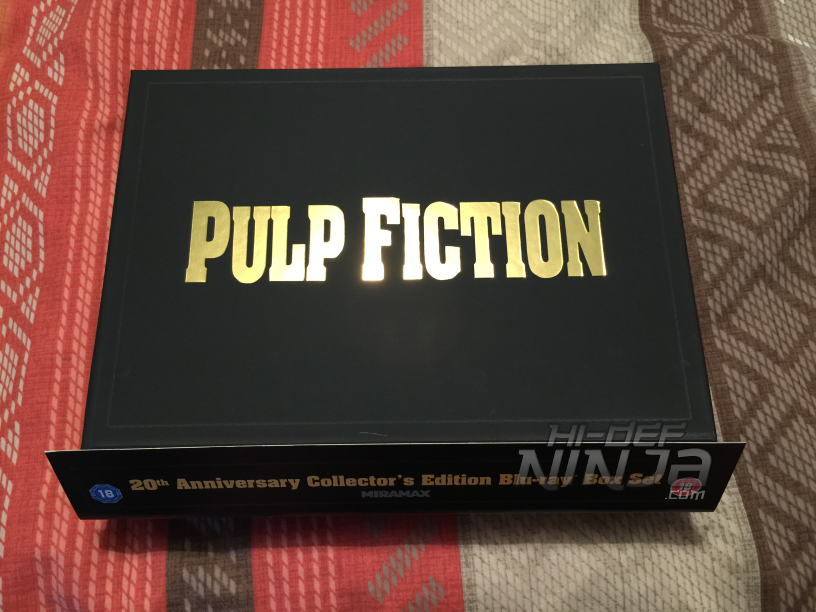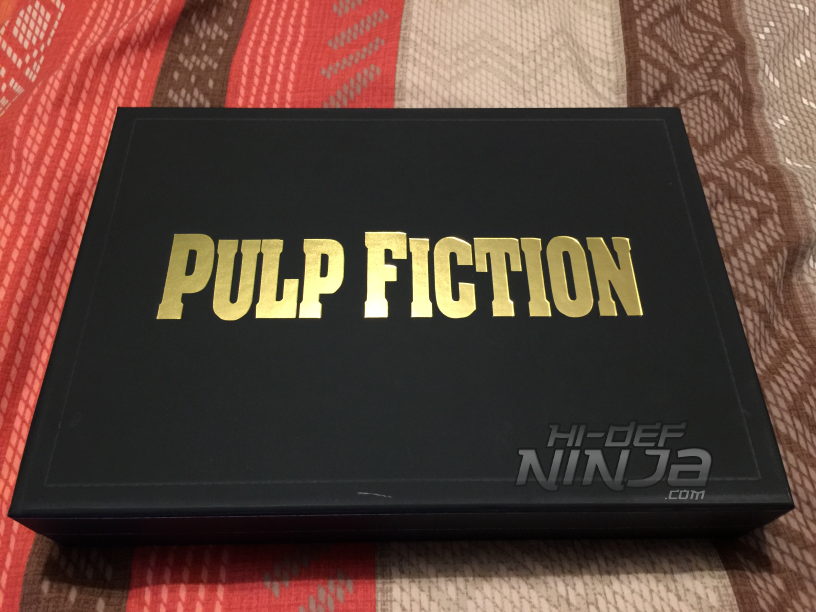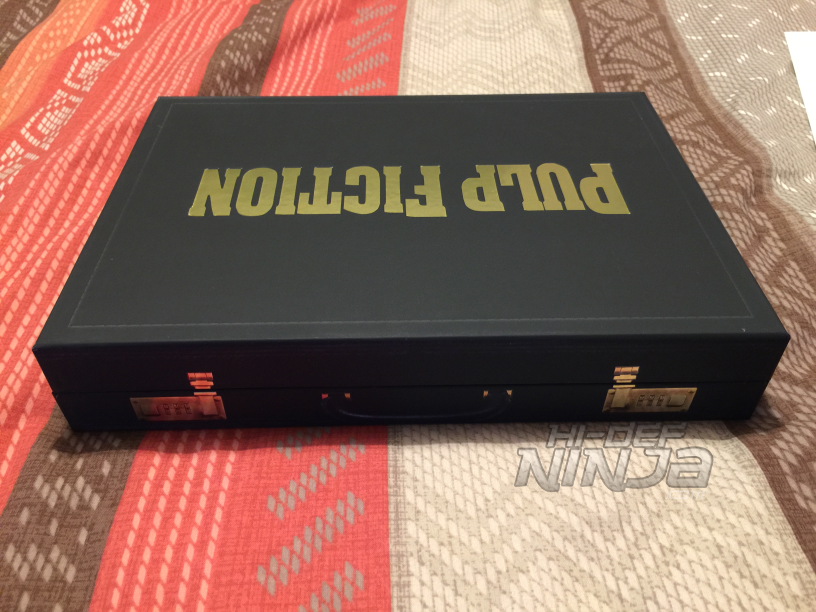 As you can see, this fantastic limited edition comes packaged in a very stylish hinged briefcase-style box which then houses plenty of perfect goodies for the avid PULP FICTION fan.
When you open up the 'briefcase', inside you will find the following:
* Jack Rabbit Slim's menu
* Zed's key-ring
* Big Kahuna Burger bag
* 20 PULP FICTION bank notes
* Four post cards
* PULP FICTION on Blu-ray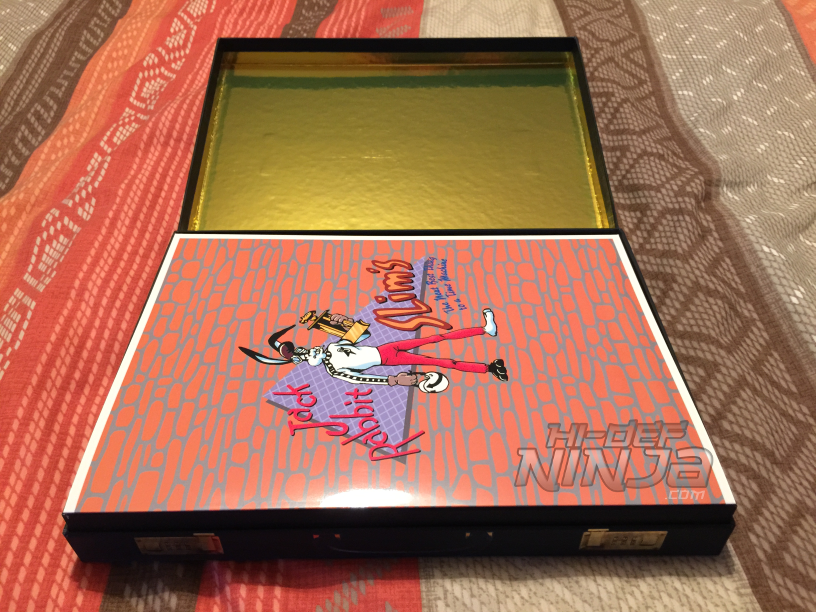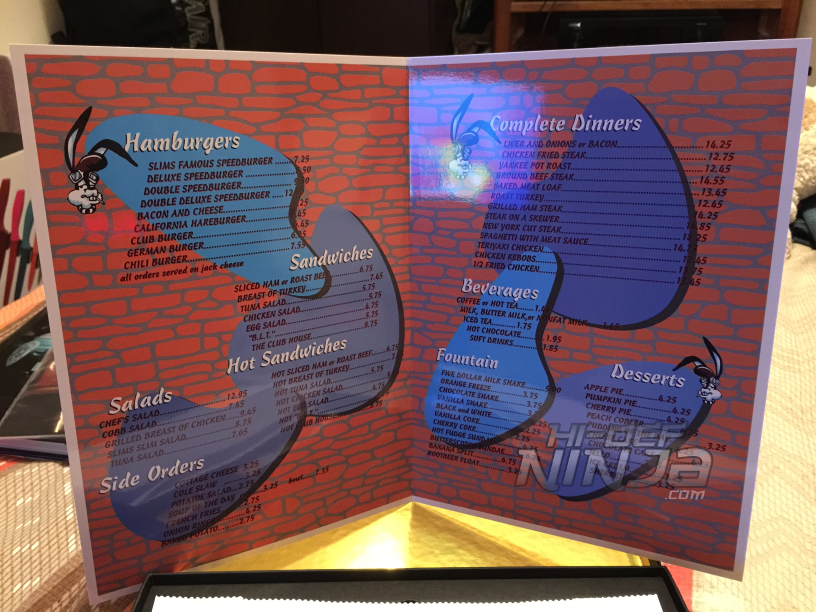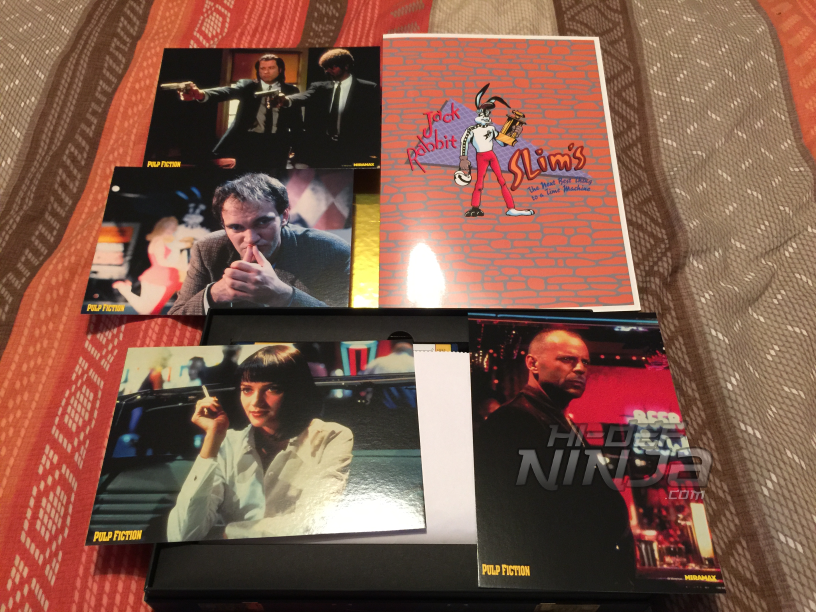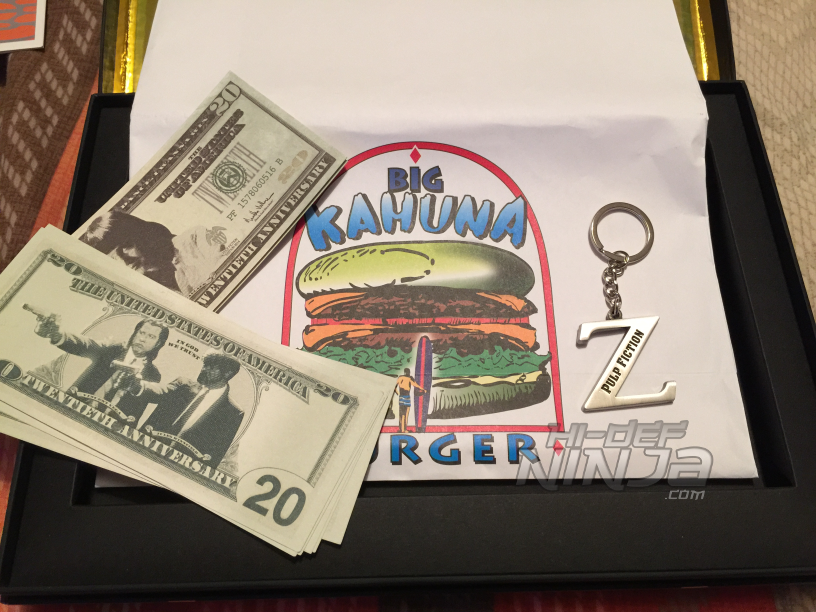 Those hoping for a 'new' Blu-ray will find that this is the same existing Blu-ray that was released in the UK a little while ago.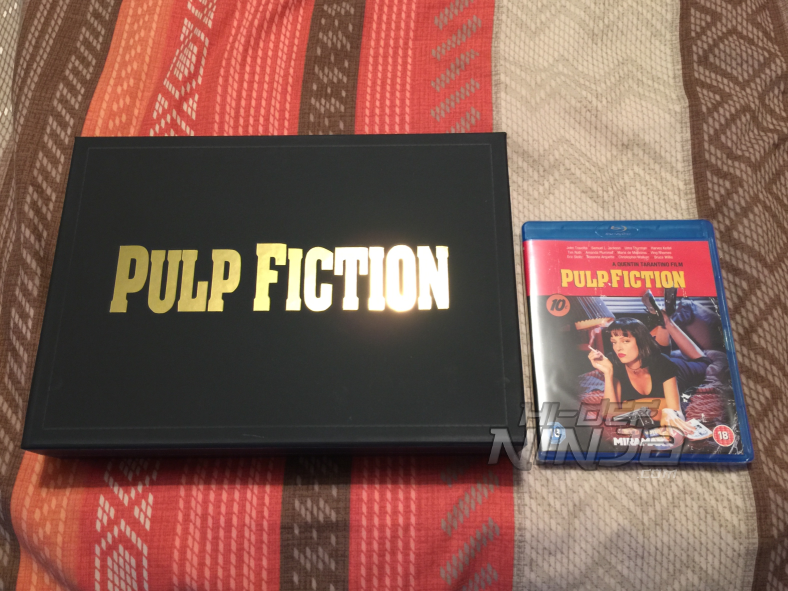 This is truly a fantastic box set, which at the moment can be pre-ordered for a fantastic price. If you are a fan of the movie, I wouldn't hesitate in going out to buy one! Before Blu-rays, the market was huge for Limited Edition DVD box sets, and this PULP FICTION set reminds me of those days. It's nice to see the jump being made to Blu-ray and it's becoming more and more.
Purchase yours now from Amazon.co.uk.