LABYRINTH is turning 30. Wow. I don't know what's more shocking: the fact that a film I grew up with is turning 30 or that a film is turning 30 and Hollywood actually hasn't rebooted it yet. Nevertheless, LABYRINTH — the brilliant Jim Henson creation starring the late David Bowie and then-newcomer Jennifer Connelly — is the big three-oh, so there's a whole slew of Blu-ray special editions on the way to celebrate the monumental event.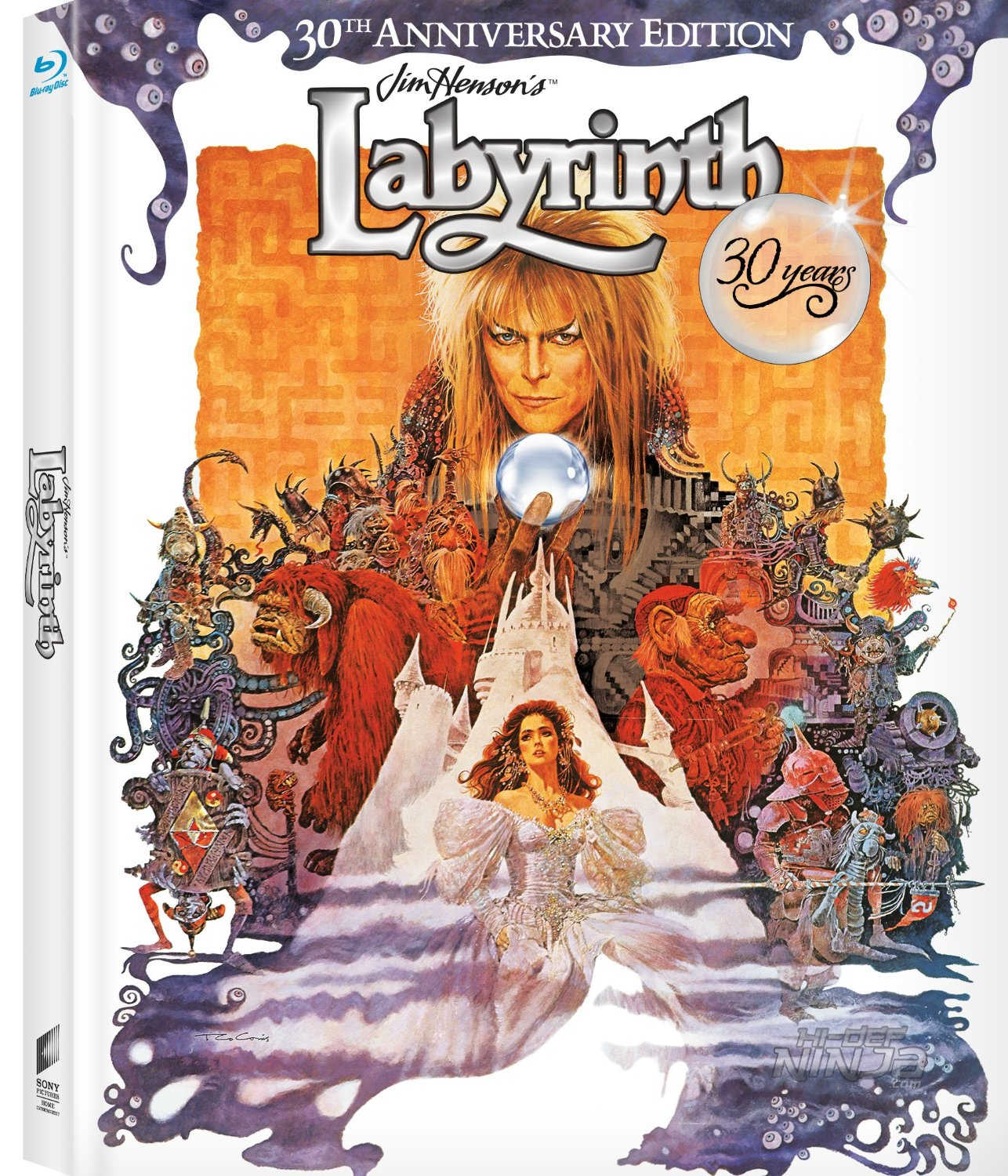 First up is a Blu-ray 24-page Digibook (above) that'll feature rare behind-the-scenes photos. There's hasn't been word on whether it'll include a DVD disc, but it seems like it'll definitely feature a Blu-ray disc with the following brand-new special features:
ALL-NEW

: "The Henson Legacy" Featurette

Jennifer Connelly and the Henson family talk about the art of puppetry and the magic of Jim Henson, along with a visit to the "Center for Puppetry Arts" featuring The Jim Henson Collection and over 100 puppets from Labyrinth.

ALL-NEW

: Labyrinth Anniversary Q&A

Hosted by Mythbuster's Adam Savage with participants Brian Henson, David Goelz and Karen Prell, and surprise guest Sheri Weiser.

ALL-NEW: "The Goblin King" Featurette

Remembering David Bowie with co-star Jennifer Connelly, and Jim Henson's children Brian Henson and Cheryl Henson.

The Storytellers (Picture-in-Picture)
Commentary by Conceptual Designer Brian Froud
Original Making of Documentary "Inside The Labyrinth"
"Journey Through the Labyrinth: Kingdom of Characters" Documentary
"Journey Through the Labyrinth: The Quest for Goblin City" Documentary
Theatrical Trailer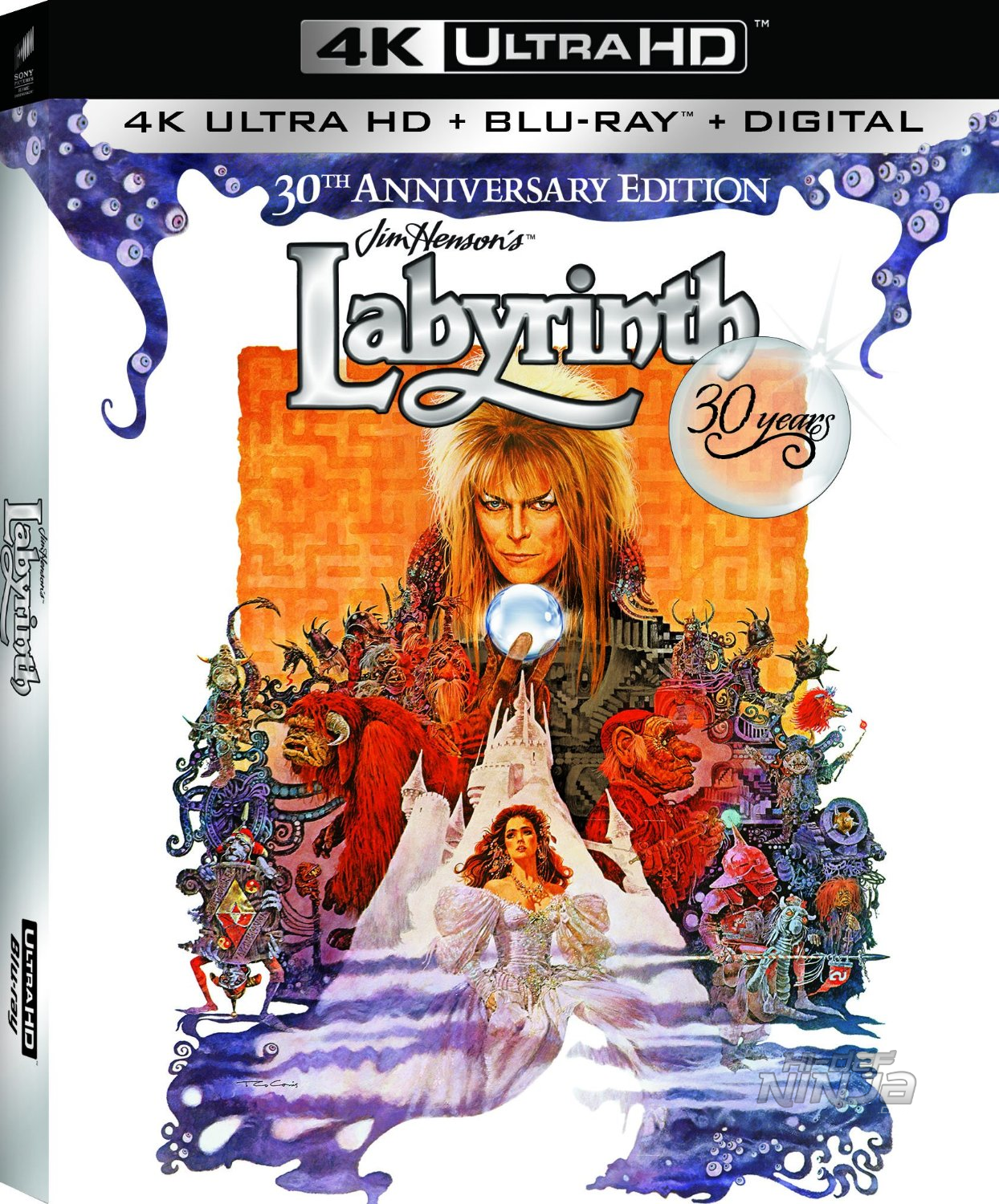 Next up is the brand-new 4K Ultra HD edition of the film. Along with all the special features listed above, the bundle will come with Blu-ray and Digital copies of the film plus a 4K disc with a new restoration and Dolby Atmos soundtrack (Dolby TrueHD 7.1 compatible). It'll also be housed within a sharp-looking slipcover that features LABYRINTH's beautiful theatrical poster art by illustrator Ted Coconis.
Lastly, Amazon will be releasing a Limited Edition Gift Set: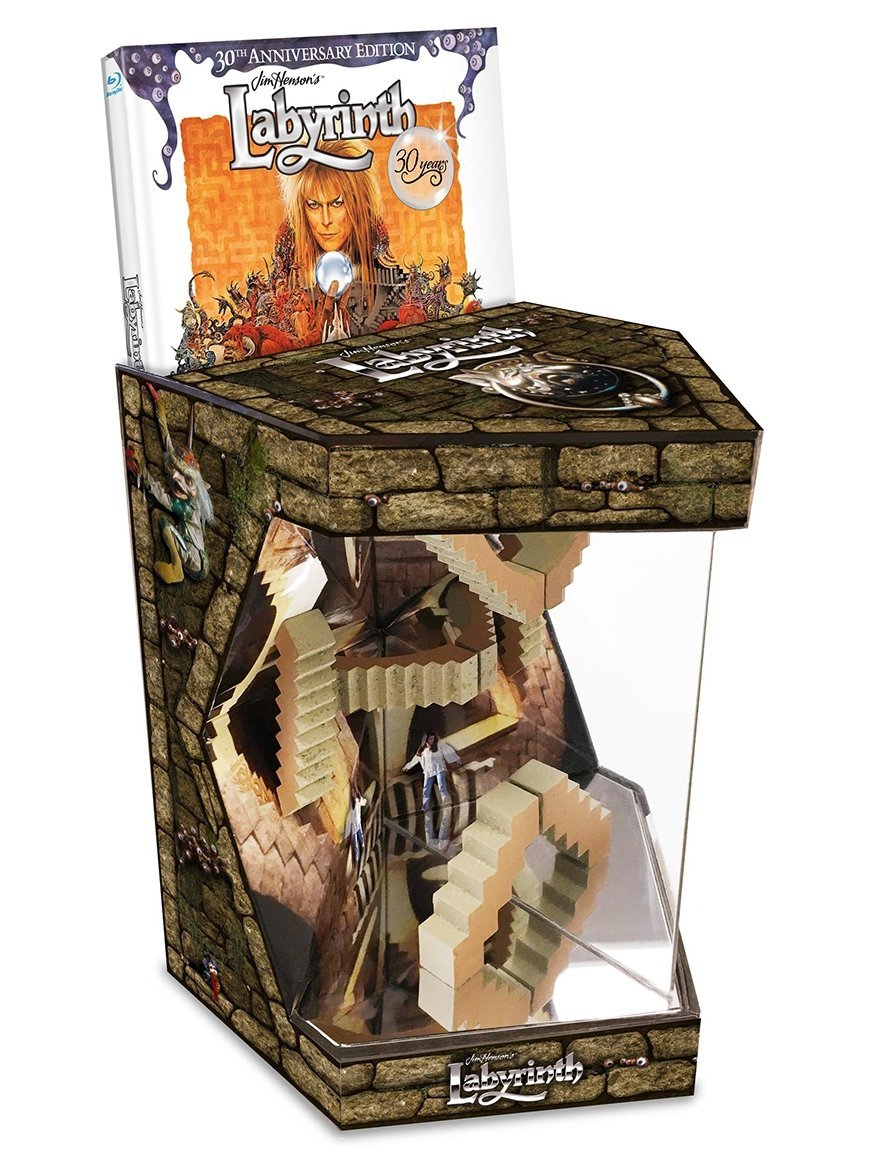 Along with a very cool-looking "mirrorbox", the Gift Set will also include the Blu-ray Digibook. This'll be exclusive to Amazon, so be sure to get your order in ASAP if you want this neat LABYRINTH-related collectible.
All editions arrive on September 20th, 2016. The Blu-ray Digibook will cost $19.99, while the 4K Ultra HD and Gift Set will set you back $34.99 and $75.99, respectively.
"Dance Magic, Dance."