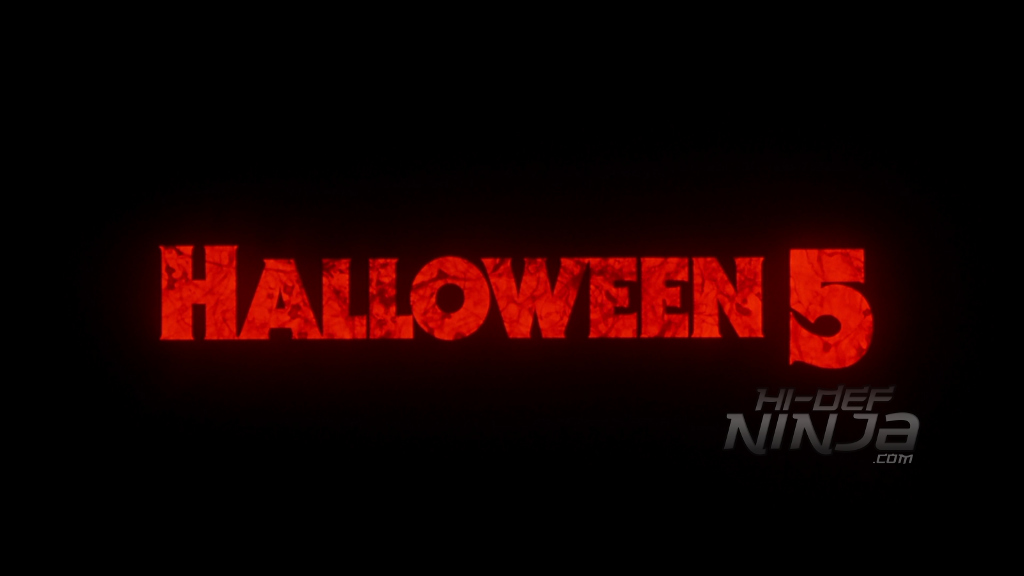 Kicking off in horror sequel fashion by recapping selected closing moments of Halloween 4 – the Return of Michael Myers, Halloween 5 continues the story of Michael Myers reign of terror as he hunts his niece, Jamie Lloyd (Danielle Harris) slashing anyone apart who gets in his way. Picking up one year after the events of Halloween 4, Jamie is now resident in a children's hospital in Haddonfield. Mentally scarred from the brutal murders that Michael left behind and unable to talk, she has somehow developed a psychic link with Michael and can see through Michael's eyes. Dr Sam Loomis (The late Donald Pleasance), physically scarred from his battles with Michael and determined to stop his brutal slayings, is keeping a watchful eye over Jamie and is trying to use her link to hunt him down. When Michael returns to Haddonfield, accompanied by a mysterious man in black, the teen inhabitants that are ready to party Halloween style unfortunately find that no one is safe in Haddonfield when Michael comes home.
The second part of the 'Jamie Lloyd Trilogy', Halloween 5 touches upon the supernatural aspect of Michael Myers that would be the core of Halloween 6 – The Curse of Michael Myers. Better viewed as a trilogy with parts 4 and 6, Halloween 5 is in my opinion one of the slightly weaker entries in the franchise but does have its moments and does contain some strong performances from the film's main stars, Danielle Harris (now a rightfully respected scream queen for the 21st century generation) and the brilliant but sadly deceased Donald Pleasance.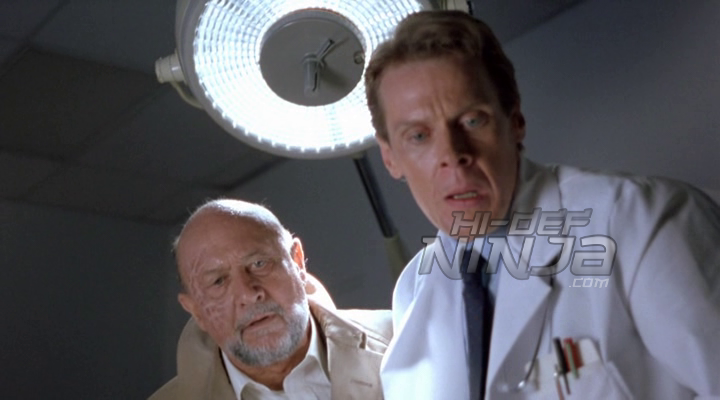 Presented on Blu-ray in its original aspect ratio of 1.85:1 with a MPEG4-AVC codec, for a budget release title, this is quite an impressive transfer. The print used for this is generally clean of dirt and scratches. Daylight scenes have a dusky haze due them to reflect the Halloween season which can slightly soften the image but not detract from its overall quality. Definition and close up detail is good which reveals a thin layer of natural grain which is always a good sign in my opinion. Colours tend to stand out as well especially during the darker lit scenes. I did notice some digital noise however during the dim lighted scenes but again it didn't detract from the overall picture. Overall I was quite impressed with the video quality on this disc but it leaves room for improvement.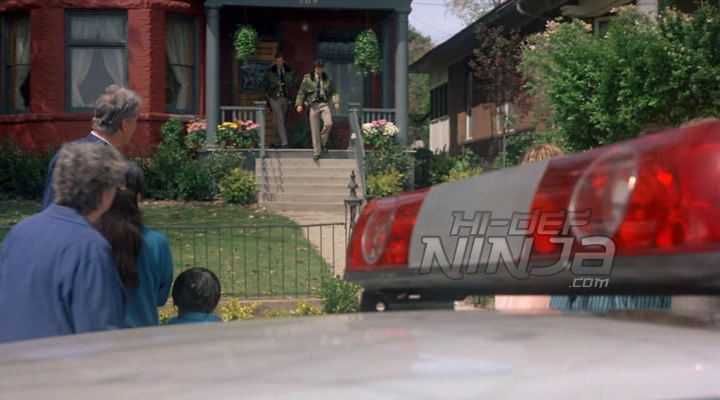 Halloween 5 was originally recorded in Ultra Stereo but has been upgraded to Dolby TrueHD 5.1 for the Blu-ray release. The audio on this did impress me and personally was the highlight of the disc for me. The score by Alan Howarth (a usual John Carpenter collaborator) really does give the film an edge thanks to a strong HD audio track. There is a plentiful amount of Low End Frequency used during the more intense scenes from both the subwoofer and speakers. Creates a good atmosphere in any home cinema setup. The surround speakers get a small workout as well during the film with the odd sound effect (passing police cars, crowds etc) but the Alan Howarth score steals the show
All Special features are presented in Standard Definition
Audio Commentaries:: The film is supplemented with two feature length audio commentaries. The first commentary features the actor Don Shanks who portrayed Michael Myers in Halloween 5 and Author Justin Beahm who also collaborates to the official Halloween website. The second audio commentary features Director Dominique Othenon-Girad and Halloween V stars Danielle Harris and Jeffery Landman.
Halloween 5 on set: A selection of B roll behind the scenes footage intercut with candid camera interviews with the stars between takes. Running time 16 minutes
Halloween 5 Original Promo: An original EPK from when the film was originally released. Running time 5 minutes
Original trailer: A very brief trailer for Halloween 5 – Running time 35 seconds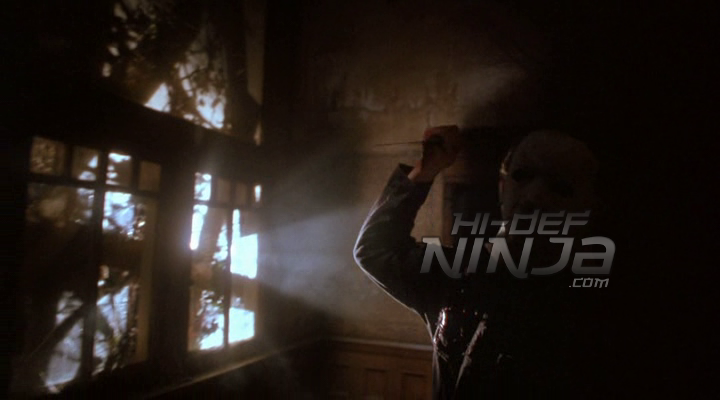 Halloween 5 was personally my second least favourite out of the Halloween series but it does serve a purpose in the Jamie Lloyd trilogy before the producers decided to ignore the curse of the thorn storyline and revert back to Jamie Lee Curtis's character for the final two films in the franchise. On reflection, it's a decent entry in the Halloween franchise and deserves a viewing from time to time along with Halloween 4 and Halloween 6. It features good performances from Danielle Harris and the late Donald Pleasance and its intense scenes, whilst not the bloodiest or most shocking, do pay off in the end. Despite being a budget range release from Anchor Bay, we are treated to a quite impressive audio / visual transfer and a small selection of special features just to make sure our money is well spent. If you're in the mood to revisit Michael Myer's reign of terror this Halloween, this disc comes recommended. Carve yourself a bargain now.