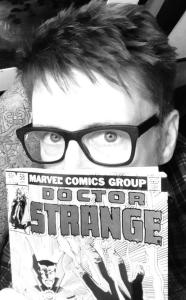 With the recent derailment of their upcoming ANT-MAN film, Marvel Studios have shifted their attention towards their resident Sorcerer Supreme, DOCTOR STRANGE.
According to reports, director Scott Derrickson (THE EXORCISM OF EMILY ROSE, SINISTER) has signed on to helm the project, though Marvel hasn't released any official statements as of yet. Still, Derrickson basically confirmed it himself through a photo that he posted on Twitter on June 3rd (left).
On the acting side of things, rumors are swirling that Marvel's offered the gig to 30 Seconds to Mars' frontman, Jared Leto (right). Neither party has confirmed anything yet, but since Leto's coming off of a recent award-season hot-streak due to his work in DALLAS BUYERS CLUB, I wouldn't put it past Marvel to offer him the role.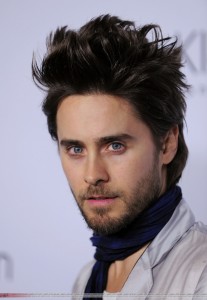 The character of Doctor Strange first appeared in Marvel Comics' Strange Tales #110 and was co-created by Stan Lee and Steve Ditko. Rather than focusing on the tights-and-space adventures in the Marvel Universe, Strange has spent most of his time grounded in the darker, more-serious realm of magic and sorcery. Because of this, the hiring of Derrickson – a director known mostly for his work in the horror genre – makes perfect sense.
Before now, Doctor Strange has rarely appeared in anything film or television related with the main exception being a direct-to-video animated film in 2008.
Stay to HDN for future info regarding the DOCTOR STRANGE film.
~K