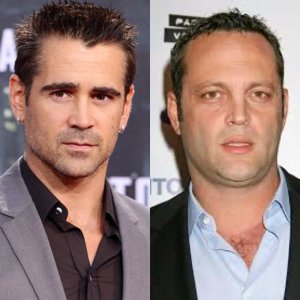 Ever since the critically-accalimed first season of creator Nic Pizzolatto's TRUE DETECTIVE wrapped, fans have been patiently waiting to see who would replace the team of Matthew McConaughey and Woody Harrelson. HBO has officially given them their answer today: long-rumored Colin Farrell and Vince Vaughn will be the new leads in the upcoming second season.
Farrell will star as compromised detective Ray Velcoro while Vaughn will portray Frank Semyon, a criminal with more to lose than to gain. The story will follow Velcoro and two other detectives as they have to partner with Semyon to solve a conspiracy together.
No premiere date has been announced yet, but production is set to begin on TRUE DETECTIVE Season 2 late this fall. More casting announcements are to follow for the eight-episode, hour-long drama.