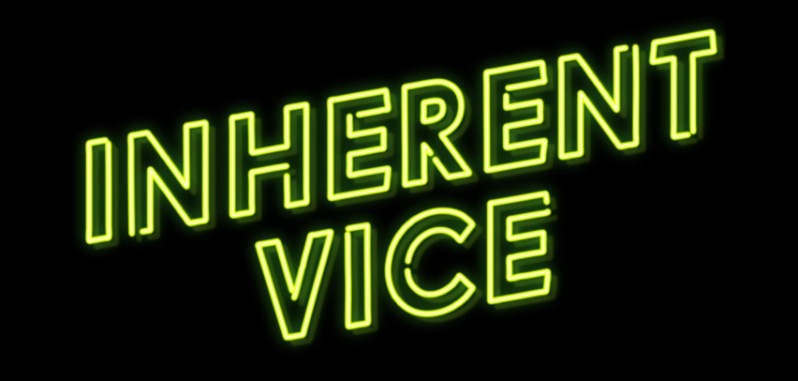 INHERENT VICE is the newest film from THERE WILL BE BLOOD director Paul Thomas Anderson, and is an adaptation of the Thomas Pynchon novel of the same name. The film features a star-studded cast consisting of Joaquin Phoenix, Josh Brolin, Reese Witherspoon, Owen Wilson, Benicio del Toro, Michael K. Williams, Martin Short and Maya Rudolph, to name just a few.
Phoenix plays Doc Sportello, a private detective with a bad drug habit (and muttonchops that would give Wolverine a run for his money) who investigates the disappearance of an ex-girlfriend. Phoenix reunites with WALK THE LINE co-star Reese Witherspoon for this film while the score is to be composed by longtime Paul Thomas Anderson collaborator and Radiohead guitarist, Jonny Greenwood.
It's a return to form for Paul Thomas Anderson. Not only does INHERENT VICE's 1970s Los Angeles setting feel like home for the BOOGIE NIGHTS director, but the laugh-out-loud, humorous fare evidenced by the trailer is sure to evoke Dirk Diggler flashbacks. While many of us surely enjoyed seeing Anderson's progression from the delightfully haphazard and deliciously entertaining BOOGIE NIGHTS to the sophisticated and thought-provoking THE MASTER, it's fantastic to see the PUNCH DRUNK LOVE director go back to his roots.
Watch the newly released trailer below, which promises plenty of antics and good old tomfoolery. INHERENT VICE will stumble into theaters on December 12, 2014.
httpvh://www.youtube.com/watch?v=HaAib-MBduQ&feature=youtu.be