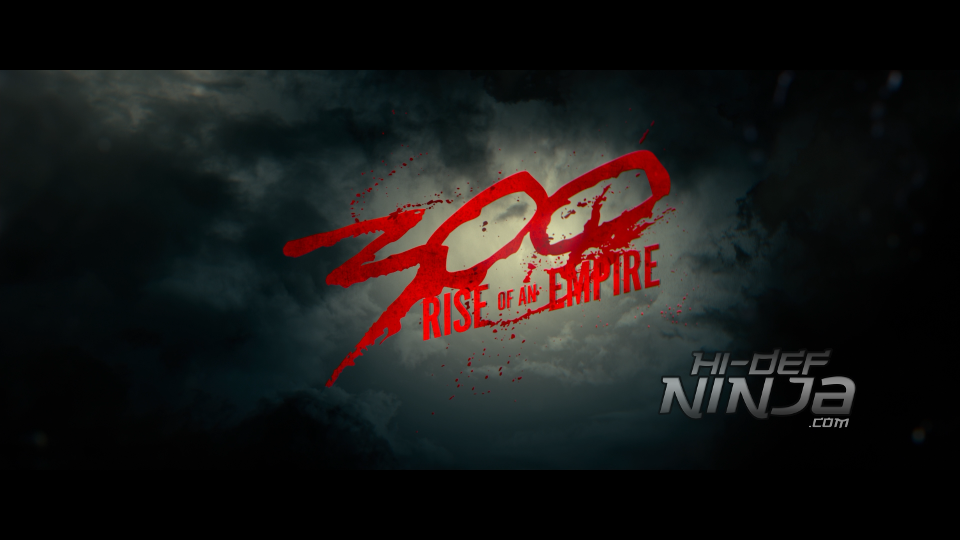 300: RISE OF AN EMPIRE, told in the breathtaking visual style of the blockbuster 300, is a new chapter of the epic saga which takes the action to a new battlefield — the sea.
The story pits the Greek general Themistokles against the massive invading Persian forces, ruled by the mortal-turned-god Xerxes, and led by Artemisia, the vengeful commander of the Persian navy. Knowing his only hope of defeating the overwhelming Persian armada will be to unite all of Greece, Themistokles ultimately leads the charge that will change the course of the war.
When the original 300 was unleashed in cinemas — taking it's visual cue from SIN CITY — it was two hours of blood, sweat and testosterone which was exhilarating from start to finish. I summarised it as the sword and sandal version of COMMANDO. It was highly rewatchable and is now a part of pop culture (just look at the amount of internet memes it created), so it was highly likely that a sequel would get announced sooner or later; 300: RISE OF AN EMPIRE finally arrived seven years later.
Instead of progressing the story, we now see the war from a different angle as the events of the sequel, for a majority of time, runs concurrent with the original 300. Usually I find this type of story-telling a bit of a cheat unless the film makers have a pack of aces up their sleeves (the 1955 sequences of BACK TO THE FUTURE PART II is a perfect example of how to do it right). Fortunately, RISE OF AN EMPIRE doesn't cop out to this. Though the second act drags in parts, it does feature some superb action sequences and real visual flare. The downside to it is that it doesn't pack the punch that Gerard Butler and company delivered with the original. Instead it relies on a group of smaller actors to carry the excitement and despite trying with all best intentions, it falls short of the mark with less than engaging character performances. Fans of the original might enjoy it, but will want more from it. If i could, I would rate this a 2.75 out of 5.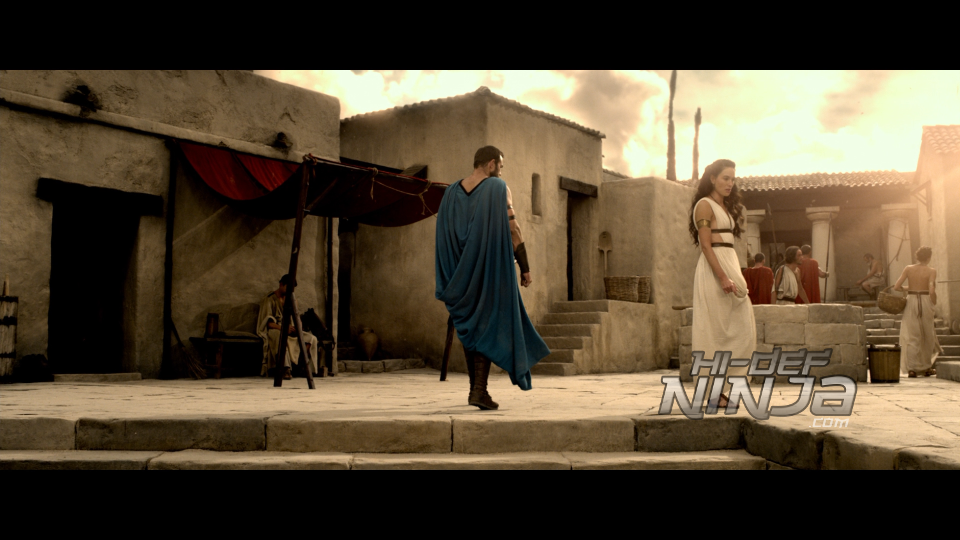 300: RISE OF AN EMPIRE 3D comes on two discs; disc 1 containing the 3D presentation of the film and disc 2 containing the 2D presentation of the film with supplemental features. Both films are sourced from the same digital master and are presented in 1080/24p MPEG4-AVC / MVC codecs that preserves the film's original 2.40:1 aspect ratio.
The 2D version of the film is pixel perfection: very stylish throughout thanks to some superb cinematography and very strong bold use of colours that gives the film a vivid look. Shot digitally, the film is clear from grain and any imperfections. Detail is as sharp as Themistokles' sword throughout with facial details revealing every pore, hair and battle scar. Contrast and black levels are balanced nicely and there was no indication of edge enhancement or contrast boosting.
Warner Bros' 3D presentation of 300: RISE OF AN EMPIRE is perfection. Right from the opening frames, the quality of the 3D imagery is strong and consistent throughout and creates a fantastic canvas of images and totally supports the film's heavy-stylized photography. There's plenty of depth and immersion and quite a few sequences where objects are giving a 3D pop outside of the frame. Again, this is proof that a post-converted 3D film can be just as good as something that is shot in native 3D. If I were to list particular highlights, I would be here all day listing them in all honesty. There were literally a couple of scenes that had a pop-up book effect that was noticeable, but apart from that, the 3D presentation does the film justice.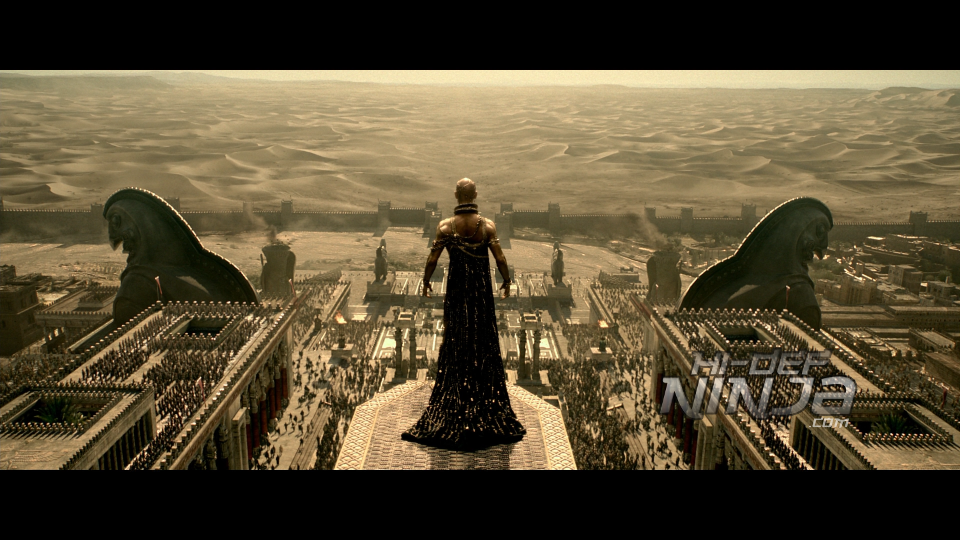 300: RISE OF AN EMPIRE charges onto Blu-ray with a DTS-MA 7.1 audio track. Much like the 3D presentation of the film, the audio mix on this is demo material and totally immerses the viewer into the film. Using the front and extended range of speakers in the rear, the film's battle sequences create a 360-degree environment with superb panning and direction effects throughout which balances nicely. Dialogue is clear and precise in the centre speaker throughout. The score by JunkieXL is also a particular highlight as it creates a superb and intense atmosphere throughout the soundstage. LFE is used to great effect as well in terms of sound effects and scoring.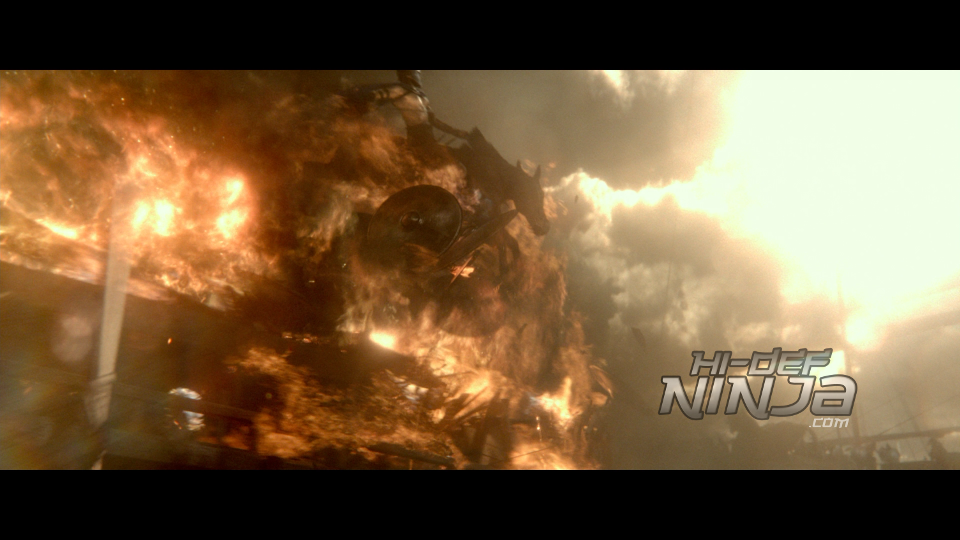 Behind the Scenes: The 300 Effect (HD, 30 minutes): Four Focus Point Segments include "3 Days in Hell," "Brutal Artistry," "A New Breed of Hero" and "Taking the Battle to Sea." These give some overview from crew members about the film's production.
Real Leaders & Legends (HD, 23 minutes): A look at the film's loosely adapted story and characters that inspire Frank Miller's 300. Quite interesting to compare the film to the real life battles and clashes.
Women Warriors (HD, 12 minutes): A short featurette that focuses on Eva Green's Artemisia and Lena Headey's Queen Gorgo.
Savage Warships (HD, 11 minutes): A look at Greek Naval ships and equipment compared to the films production.
Becoming a Warrior (HD, 5 minutes): A brief look at cast members training for their role.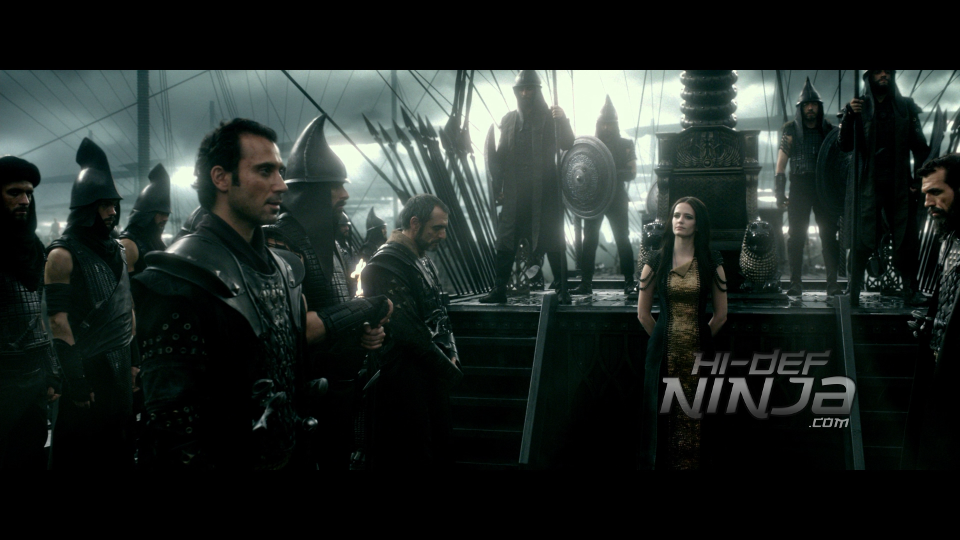 300: RISE OF AN EMPIRE is not as good as the original 300. Poor performances let down what could have been a superb sequel. It does impress though with it's stylish cinematography and superb battle sequences making it style over substance. Switch your brain off for 100 minutes and you'll have fun. The audio and 2D / 3D video quality presented is first class and another home run for Warner Bros in the quality department with some decent special features to explore afterwards.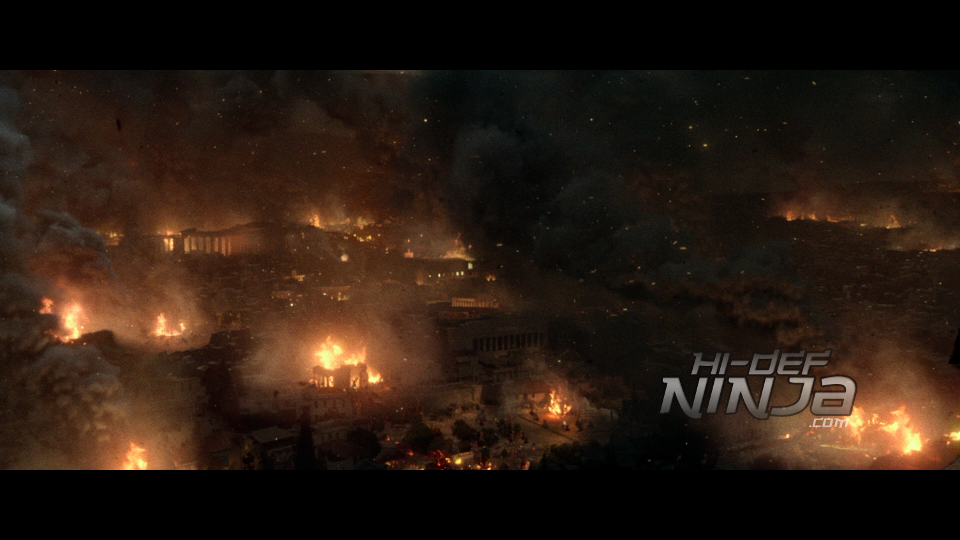 You can pre-order both 2D and 3D versions from Amazon.co.uk.
You can also order the Limited edition 3D/2D Steelbook (with World Exclusive Artwork from Entertainment Store as well as another 3D/2D Steelbook from Zavvi and Amazon.co.uk.