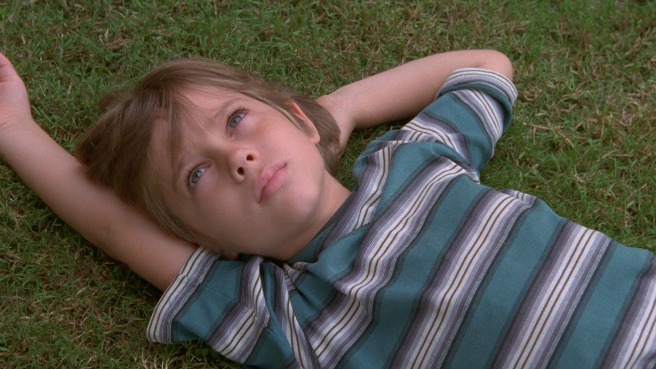 Richard Linklater is a man of outstanding patience. Who else would tell an ordinary story of the same two characters over the course of 21 years and three films (1995's BEFORE SUNRISE, 2004's BEFORE SUNSET and 2013's BEFORE MIDNIGHT)? Yet that trilogy was just practice for BOYHOOD, a twelve-year experiment in long-term character development. In 2002, the director gathered a cast and crew to film, over the course of the next twelve years, the story of an ordinary American boy.
Now, in 2014, the experiment has born fruit and produced a masterpiece. BOYHOOD is a tribute to growing up both epic in its telling and ordinary in its subject. The film introduces us to Mason (Ellar Coltrane) and his sister Sam (Lorelei Linklater) who live with their single mom (Patricia Arquette). Their father (perfectly cast Ethan Hawke) is estranged from their mother and the pain this separation has on the kids is sensitively handled from their perspective. As weekend trips with Dad are balanced with school, video games, and bike rides with friends, their mom's progressing career and education, adopted parents, and domestic abuse enter their story. Such difficult and complicated themes are not tucked away, but neither do they become the film's focus.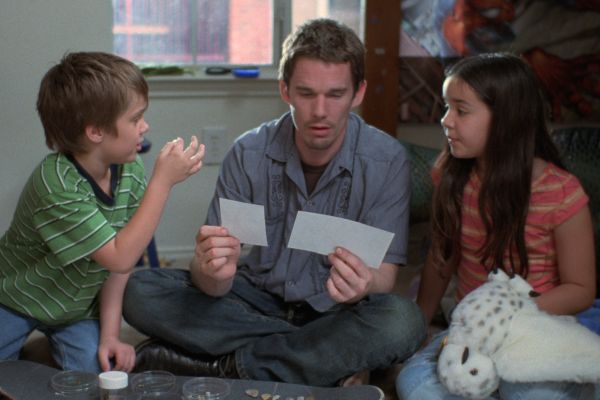 Part of BOYHOOD's appeal is watching this family grow up before us, each character making decisions and changing, not just in hair styles and facial structures, but as people. Mason and his dad grow closer than we might have originally guessed, friends come and go with surprising transience, skills and interests foster, fumble, and achieve success, and daily choices turn into personal characteristics. Like the darkroom negative that Mason develops in high school, this boy is turning into a man before our very eyes.
If you spend three hours in a movie theatre, you are typically watching an epic concerned with a hero's efforts to halt an impending catastrophic demise of our planet. Spending three hours instead learning the complexities of a fellow human's growth to adulthood is a welcome change. And yet BOYHOOD never loses pace or becomes dull. Our time with Mason and family is rewarded in what is an unexpectedly funny film. Our laughter is not just a laughter over the situations and banter, but is instead a laughter of recognition. We have been in their shoes. We've had that fight with our sibling, that first day in new school, or that awkward conversation with our teenage son. But we have also shared the excitement of a first crush or the recognition that you can now talk with your son as an adult. BOYHOOD is alerting us to the joy of the ordinary; the mundane special that is all around us, so easy to miss.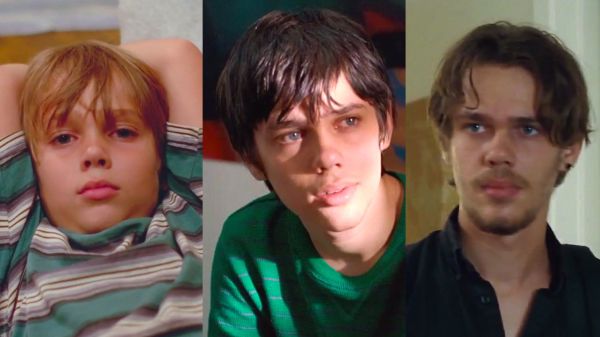 In BOYHOOD, we see a beautiful time-lapse image of what it meant to grow up and be part of this last decade. We are given a handful of characters whose growth and changes echo our own. We have a study of time itself, this modern life and all of its complexities here on display in a grand miniature. And we are left with the gift of empathy; a better understanding of the characters around us and a thankfulness for the good gift of life that we all share.
– Review by Daniel Melvill Jones