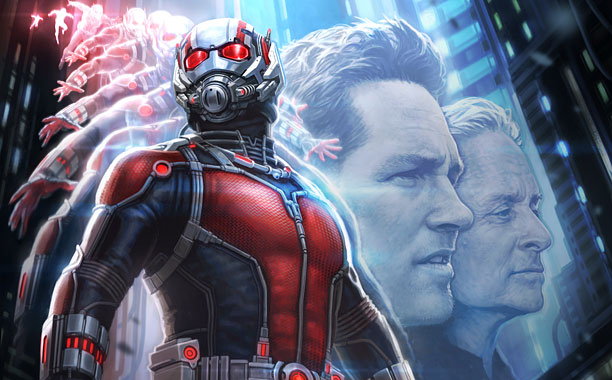 The upcoming ANT-MAN film is releasing on July 17th, 2015 and some fans are interested in the plot of the film. This isn't really unreasonable because the movie is "going in a different direction" since it lost its initial director, Edgar Wright. Marvel has released the synopsis of the plat and if you'd like to check it out, please read on. Be aware that there will be spoilers and this is your warning.
SPOILERS:
"The next evolution of the Marvel Cinematic Universe brings a founding member of The Avengers to the big screen for the first time with Marvel Studios' ANT-MAN. Armed with the astonishing ability to shrink in scale but increase in strength, master thief Scott Lang must embrace his inner-hero and help his mentor, Dr. Hank Pym, protect the secret behind his spectacular Ant-Man suit from a new generation of towering threats. Against seemingly insurmountable obstacles, Pym and Lang must plan and pull off a heist that will save the world."
The movie sounds like it will be pretty good after reading this, but it does raise the question, "How exactly will this fit in with The Avengers?" Ant-Man is one of the founding members and for him to not join the team at some point almost feels like it would be a missed opportunity. As we all know, Marvel is on their game and I do have full faith in the studio.
ANT-MAN hits theaters on July 17th, 2015.