It's rather fitting that Marvel's Ant-Man character first appeared in their TALES TO ASTONISH comic book because the premiere trailer for the titular hero is absolutely astonishing:
httpvh://www.youtube.com/watch?v=xInh3VhAWs8
Arriving in theaters directly after this summer's AVENGERS: AGE OF ULTRON, ANT-MAN follows the story of Hank Pym (Michael Douglas) as he recruits Scott Lang (Paul Rudd) to "become the Ant-Man". Using a special suit and a secret substance known as the Pym Particles, Lang gains the power to shrink down to the size of a dust mite while also acquiring the ability to control ants. While not much has been revealed regarding the story, it's been rumored that it'll be somewhat of a heist film — a detour from Marvel Studios' usual on-screen storytelling formula.
Marvel also took the liberty of revealing the film's first theatrical poster earlier today (pull out your magnifying glass):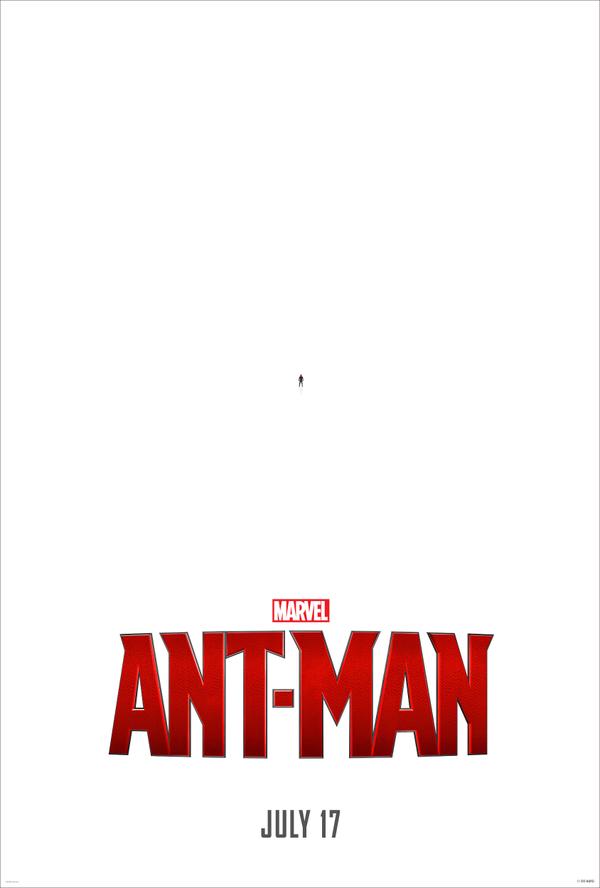 Ah, very cheeky, Marvel. *cue Zoolander jokes*
ANT-MAN is directed by Peyton Reed from a screenplay by Gabriel Ferrari, Andrew Barrier and Adam McKay (while seemingly uncredited, it's best to take note that this entire idea stemmed from the mind of original writer/director Edgar Wright). Alongside Rudd and Douglas, it also stars Evangeline Lilly, Corey Stoll, Judy Greer and Michael Peña.
ANT-MAN opens in theaters on July 17, 2015.