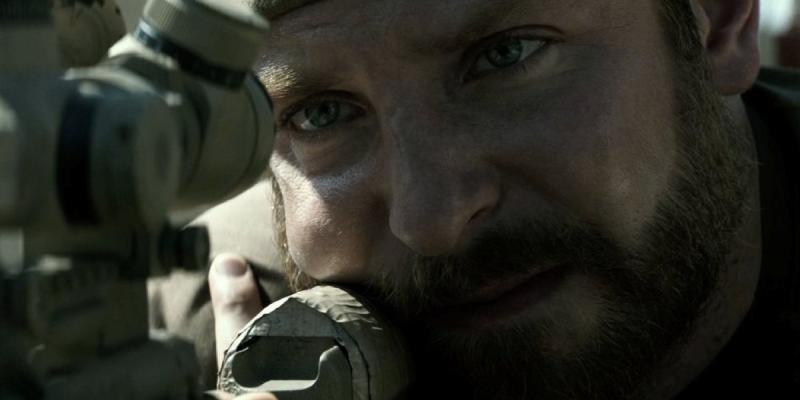 Wow. Did anyone see this coming?
This past weekend saw the wide theatrical release of the new Bradley Cooper-starring film, AMERICAN SNIPER, and it blew past all expectations. Before now, the record for largest January opening weekend of all-time belonged to last year's RIDE ALONG ($41.5-million), but AMERICAN SNIPER nearly doubled that during the Martin Luther King, Jr. weekend, bringing in an estimated $90.2-million at the domestic box office.
That opening sum is absolutely unheard of for a January film — nevermind a rated-R film that doesn't star a lead in a superhero costume. With no 3D release, it's quite astonishing to see this amount of money that's been brought in by AMERICAN SNIPER.
There's a few reasons why it may've been this successful. First, the film's directed by Clint Eastwood and he usually has a fanbase that follows all of his films. Then there's the fact that Cooper has been promoting this film almost everywhere, revealing how much this film means to him. With a slew of Academy Award nominations last week, it's clear that critics and audiences are loving this film. Hi-Def Ninja's own Media Insider 'Wreck' even reviewed the film yesterday, declaring that it'll "rock you to your core!"
I personally think that it's refreshing to see an original film — especially one this special — be this successful at the box office. This is certainly a wonderful start for what's surely to become one of the biggest money-making years in box office history.
httpvh://www.youtube.com/watch?v=wUjfjC3uEUU